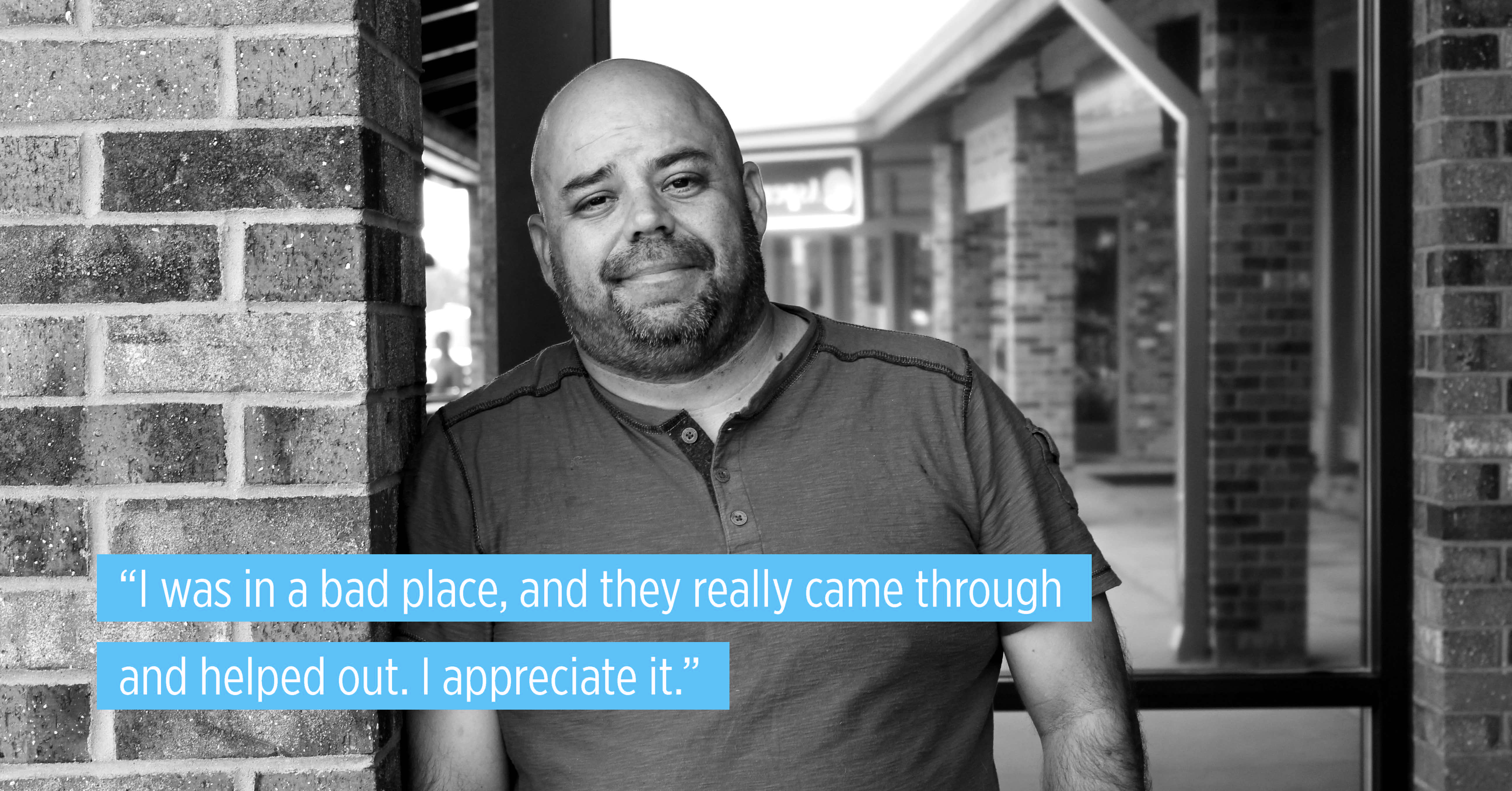 Helping Local Families When They Need It Most
After serving in the U.S. Navy for 20 years and living around the world, Joe wanted his family to settle down in his favorite community – Fort Collins. But he didn't anticipate the difficulty transitioning his military work experience into civilian life and the rising cost of living in Fort Collins. "After all the moving around we did, I wanted to give my kids some stability and have them go to high school someplace where I wouldn't have to worry about them," he said.

"When I was here as a kid Fort Collins was reasonably priced and a great place to grow up," he added. "Now it's so expensive. A three-bedroom, one bath apartment rents for around $1,500 a month."

The 45-year-old single dad has an hourly job in production support at a local manufacturing plant and recently earned an associate degree in business. But he's still "living paycheck to paycheck and working [his] way up." Last summer, he experienced a financial setback when holiday plant closures reduced his work hours.

"I had to overcome my pride and ask for help," he said, describing how relieved and thankful he was that Energy Outreach Colorado, in partnership with Fort Collins Utilities, helped him catch up on his utility bill. "I was in a bad place, and they really came through and helped out. I appreciate it."

Joe plans to continue his education at Colorado State University and pursue a career in mass communications, which he enjoyed as a journalist and broadcaster in the Navy. "The civilian world doesn't necessarily see my qualifications as the military did," he explained.
Help those in need with a one-time or monthly donation to the Payment Assistance Fund. One hundred percent of donations assist families, senior citizens and others in our community and can help them avoid making tough decisions like whether to pay their utility bill or buy food.
---
NOTE: This is not for paying your personal Utilities bill. To pay your bill online, click here.
---
Make a one-time donation or add a recurring amount to your utility bill. All donations, no matter the size, make a difference. Every donation is matched dollar-for-dollar by Energy Outreach Colorado so your gift goes further.
---
---
---