Your Parks. Our Passion.#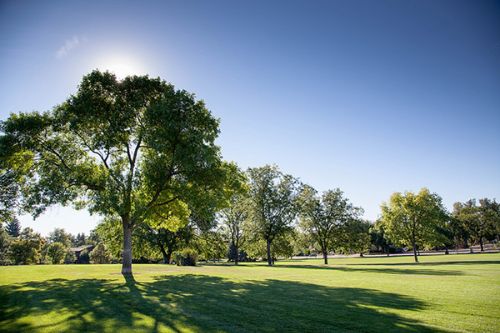 Our parks and trails help define the Fort Collins lifestyle. Fort Collins currently has over 966 acres of developed parks including 7 community parks and 43 neighborhood/pocket parks. Over 45 miles of paved trails connect our community.
We're passionate about providing you world-class parks and trails. The Parks Department maintains parks, cemeteries, trails, medians and other public grounds for the community. We aim to provide you with a clean, safe and attractive environment to enjoy.

Parks are open daily between the hours of 5 a.m.-11 p.m.