As part of our commitment to reliability, accuracy, safety and quality, Fort Collins Utilities routinely maintains its infrastructure. Crews and contractors work to complete infrastructure upgrades and perform regular maintenance activities. To do so, they need to be able to access equipment quickly and easily.
You can do your part by making sure any utility equipment on your property is not blocked and easily accessible.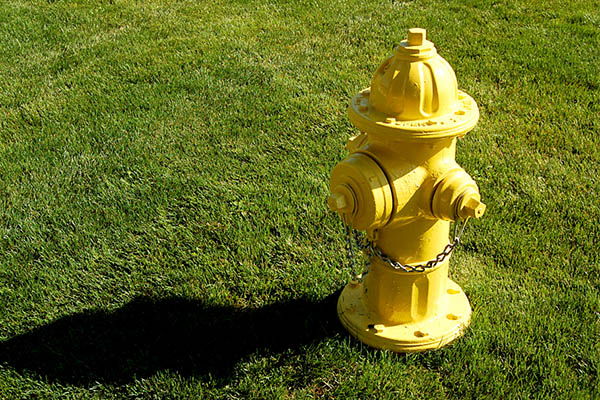 Poudre Fire Authority needs to easily access fire hydrants in the event of an emergency and Utilities crews and contractors need to access to perform routine maintenance to the hydrants.
Always maintain:
3 feet of clearance around hydrants.
15 feet of clearance above hydrants.
18 inches of vertical clearance from the hydrant's base to the center of the large cap.
Never:
Paint a fire hydrant.
Plants or landscape right next to a hydrant.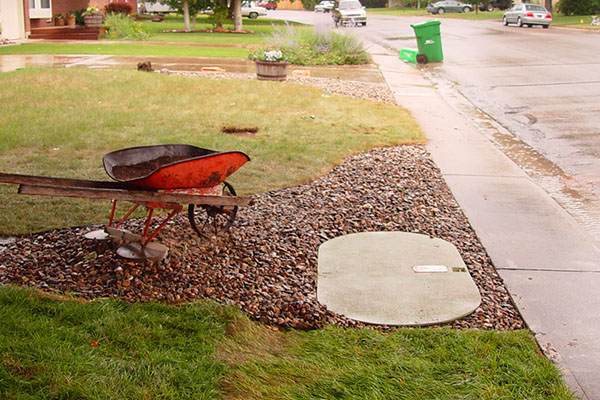 Electric equipment, meters, transformers, and oval or round vaults (installed at ground level) must remain visible and accessible. These guidelines help ensure the safety of crews and eliminate delays when restoring electric service during outages.
Always maintain:
2 feet of clear space to the side and 3 feet of space to the front for electric meters and service entrance equipment.
3 feet of clearance around oval and round vaults.
8 feet of clearance from the front of transformers and switchgear with 3 feet of clearance to the sides and rear.
Additional guidelines:
Keep plants to a minimum.
Contact Utilities before painting transformers or other electrical equipment.
Avoid hiding the equipment with fencing, bushes, earthen berms, rocks or other objects.
Safety Around Power Lines#
Even though Fort Collins Utilities power system is 99% underground, there are still occasionally overhead power lines throughout the city. It is important to always be aware of your surroundings and take precaution when working around power lines.
State law requires that a backflow device be installed on any water system that is connected to the drinking water system and carries the potential for cross-contamination.
---
Did You Know?
Even small projects like planting a shrub require you to plan before digging. Know what's below. Call 811 before you dig.
Running the dishwasher only when it's full can save water and money. Do small loads by hand.
To keep high-efficiency toilets and sinks performing well, remember to only flush the three Ps and throw FOG in the trash.