Contact Information
Dept Head: Bob Adams
PO Box 580, Fort Collins, CO 80522-0580
City of Fort Collins Recreation
The Recreation Department is your community resource for staying active and connected in the Fort Collins community. We offer programs and activities for all ages and abilities.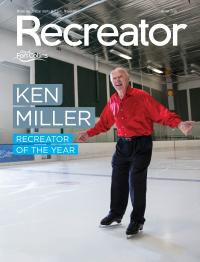 Registration for fall programming is currently open.
Registration for winter programming begins at 7 a.m. on November 2.
You can register for programs three ways:

Online at fcgov.com/recreator,
At Recreation Centers (Northside Aztlan Community Center, Fort Collins Senior Center, EPIC, and Foothills Activity Center)
or by Phone at 970.221.6655
Early Registration for Senior Center Members is October 31.
Holiday Artisan Market
Date: Friday, November 24 & Saturday, November 25 l 10 a.m.-4 p.m.
Location: Fort Collins Senior Center
Age: All
Cost: Free to attend

The annual Holiday Artisan Market is one of Northern Colorado's premier craft shows. This year, the show will feature over 100 local artists and crafters.
Toys for Kids: Donate Now!
Bring merriment to a child this holiday season. The City of Fort Collins is accepting gifts of unwrapped toys (value $15) for ages 3-12 years from now until December 4. Toys will be distributed to children in need this holiday season.
Drop off Locations Include:
EPIC (1801 Riverside Ave.)
Fort Collins Senior Center (1200 Raintree Dr.)
Northside Aztlan Community Center (112 E. Willow St.)
Foothills Activity Center (241 E. Foothills PKWY.)
Mulberry Pool (424 W. Mulberry St.)
Registration begins October 31. Registration can ONLY be done in person at the Northside Aztlan Community Center. Children must participate in the entirety of the event to be eligible to recieve a gift.

Ages: 3-5 years
Date: December 9 l 8:30-10:30 a.m.
Location: Northside Aztlan Community Center
*Parents must be in attendance

Ages: 5-12 years
Date: December 10 l 8-10 a.m.
Location: Cinema Saver 6
Winter SOAP Show
Dates:
Friday, December 1 l 1:30 p.m. & 7 p.m.
Saturday, December 2 l 2 p.m.
Location: Senior Center
Cost: $5

Get into the holiday spirit with this annual show full of comedy skits performed by SOAP Troupe and music by the SOAPTones. Tickets may be purchased for $5 at the Senior Center.
The Nutcracker - An Abridged Performance
Date: Saturday, December 16 l 4 p.m.
Location: Senior Center
Age: All ages
Cost: $5

Studio West Dance Center tells the story of the classical Tchaikovsky/Pepita ballet. The performance will include excerpts of Flowers, Sugar Plum, Spanish, Chinese, Snow, Pas De Deaux, Soldier Doll, Ballerina Doll, Marizipan, March, and Angels. Tickets are available at the front desk of the Fort Collins Senior Center or by calling 970.221.6644.
We are pleased to present to you the City of Fort Collins Recreation Department's Annual Review for 2016. This report will provide you with a look at the Department's community impact and performance in 2016. We believe it is important to share our story with the community. Recreation appreciates all the support we have received in 2016 and we look forward to serving you in 2017.
Recreation Department's 2015-2017 Operational Plan
The City of Fort Collins Recreation Department chose to initiate its very first operational planning process in January 2014 with the intention of ensuring organizational improvement and effectiveness.

View the Operational Plan and the Final Report.
Our Operational Plan will guide Recreation's progress through 2017. If you have any comments or suggestions, please contact Recreation Director, Bob Adams at 970.221.6354 or YmFkYW1zQGZjZ292LmNvbQ==.