Sustainability#
To systematically, creatively, and thoughtfully utilize environmental, human, and economic resources to meet our present needs and those of future generations without compromising the ecosystems on which we depend. The City's Sustainability Services Area consists of Environmental Services, Social Sustainability and Economic Health.
Environmental Services#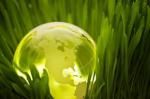 The Environmental Services Department, part of the Sustainability Services Area, supports our community's values and adopted policy goals by offering programs and services that improve indoor and outdoor air quality, implement climate action planning and reporting, increase recycling and waste diversion, coordinate municipal sustainability activities, undertake environmental data management, and participate in strategic municipal and community efforts.
Social Sustainability#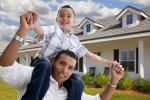 The Department of Social Sustainability allocates federal Housing and Urban Development (HUD) and local City of Fort Collins funding to housing and human service agencies to meet the needs of low and moderate income citizens; and implements policies promoting and supporting self-sufficiency for low-income citizens. Find out more about the staff, programs, resources, and current news at fcgov.com/socialsustainability.
Economic Health#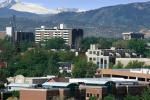 The City of Fort Collins enjoys an economic, social and environmental vitality that many communities envy. The city's Economic Health Office focuses on preserving vitality and promoting economic health. Check out fcgov.com/business for updates and information on how to connect with Economic Health.
Urban Renewal Authority Assists With Property Reuse, Repurpose#
The City's Urban Renewal Authority, part of the Economic Health Office, assists with redevelopment projects that create, accelerate and enhance infill property within City limits. The Urban Renewal Authority works with developer's financial hurdles and their contribution to the community's overall long-term economic and environmental health.
Recently, the expanded URA board has been discussing the adoption of an Urban Renewal Plan at Drake and College. Projects proposed at Drake and College are seeking to utilize Tax Increment Financing to offset the associated high costs of redevelopment of the site. Find out more about the URA.
About Sustainability Services#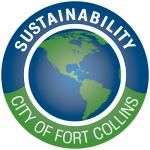 Approved by City Council in November 2011 and completed in 2012, the City of Fort Collins finalized a reorganization that combined the Economic Health, Environmental Services, and Social Sustainability departments under one umbrella--the Sustainability Services Area. The City of Fort Collins is among the first, if not the first municipality, to structure all three components under one service area.
The change enables the Sustainability Services Area to increase cooperation with the Fort Collins community, in pursuit of innovative alliances and continued improvements in the areas of economic health, environmental services, and social sustainability (a concept known as the "Triple Bottom Line").