Announcing New 15-Year Financing for Home Efficiency and Renewable Upgrades
The City of Fort Collins has approved new, 15-year loan agreements with Vectra Bank of Denver and the Colorado Energy Office for up to $3.25 million to support the City's Epic Homes program.
Time-of-Day (TOD) Residential Electric Pricing - Effective October 2018
For information on how TOD pricing affects residential and community solar customers, including what your bill will look like compared to the previous rate, click here.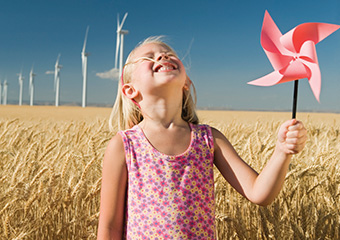 From purchasing clean, renewable energy to generating electricity on-site, Fort Collins Utilities gives our customers options to be more sustainable.

We are currently working on new renewable energy choice options that are expected to be available in 2021. Sign up to receive updates.


Project Sunroof
Your own personalized solar savings estimator, powered by Google Earth imagery.
SolSmart Gold Designation

In 2016, Fort Collins Utilities received the SolSmart Gold Designation for addressing barriers to solar energy and fostering the growth of mature solar markets.

SolSmart is a national recognition and technical assistance program designed to drive greater solar deployment and help more homes and businesses access solar energy.
---
Did You Know?
Taking advantage of daylight from windows and skylights can save energy.
Cleaning your dryer filter regularly prevents lint build ups that can reduce airflow resulting in clothes not drying completely.