Protecting People, Property
and

Our Environment#
Our stormwater utility was established in 1980 to protect our community from damage due to flooding, pooling, erosion and harmful pollutants.
Stormwater is just that - water from a storm, including rain, hail and snow. Typically, this water is either absorbed into the ground or collects in a body of water. However, when living in an urban area with many non-absorbent surfaces (like rooftops, driveways, sidewalks, parking lots and streets), this water becomes runoff, flowing down gutters, through stormwater inlets and the storm sewer system into our streams, rivers and lakes.
Sediment, nutrients, bacteria, metals, pesticides, and other pollutants are picked up as this water flows through the city. Unlike sanitary sewers that go to a treatment plant, most stormwater is discharged directly to local water bodies.
What's
In

the

Works: Projects

and

Improvements#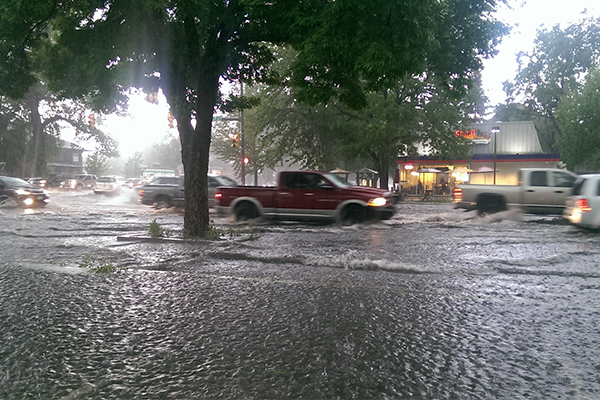 Downtown Stormwater Improvement Plan (DSIP)
Downtown Fort Collins is at risk for flooding and pollution from urban stormwater runoff from downtown can impact the Cache la Poudre River.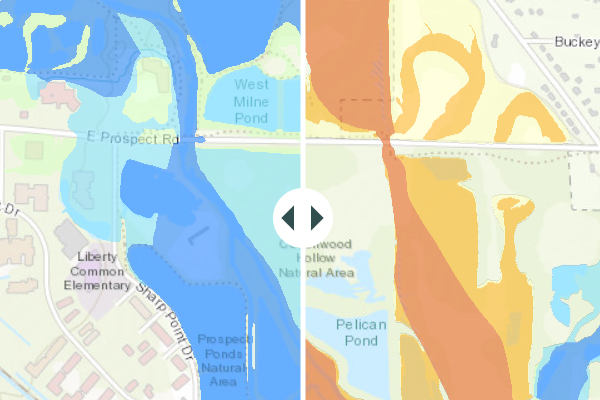 Poudre River Floodplain Map
The floodplain map for the Poudre River is being updated.
Resources
and

Guidelines#
---
Did You Know?
Ensuring the air flow around your refrigerator is not obstructed helps your fridge run more efficiently.
Maintaining your heating equipment ensures it is running efficiently.
Xeriscape is a healthy, attractive landscape that conserves water.