Before You Go: Check Trail & Parking Conditions
The busiest times at natural areas are weekends, 9 a.m.- 5 p.m., so try visiting earlier or later, or on weekday mornings for the best chance at parking. Have an alternate destination in mind. When parking lots are full try another trailhead or come back another time. Avoid a parking ticket! Only park in designated spaces.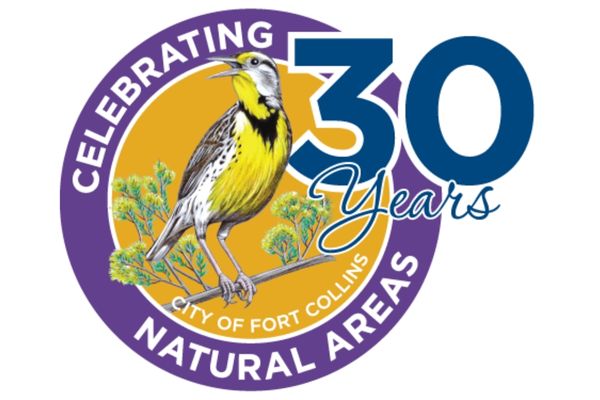 Celebrating 30 Years of Natural Areas
November 2022 marks 30 years since the first ballot measure was passed to establish dedicated sales tax funding for the conservation of natural areas. Celebrate 30 years of Natural Areas land conservation, stewardship, and more.
Kelly Ohlson Awarded Natural Areas Conservation Award
The first-ever Natural Areas Conservation Award was given to Councilmember Kelly Ohlson, on November 30.
The award recognizes truly exemplary and outstanding efforts in local land conservation. Going forward, the recognition will bear the name of Fort Collins City Councilmember, Kelly Ohlson, a hero of conservation. Ohlson was a key leader of the eight citizen ballot measures that make natural areas conservation possible. He served on the Natural Resources Advisory and Land Conservation and Stewardship boards for 16 years. Ohlson has been recognized with significant environmental awards at the city, county, state, and national level and was honored with a noteworthy E-Town Radio National Echievement Award for his decades of land conservation activism.
Natural Areas Explorer Wins National Award
The City of Fort Collins Natural Areas Department recently won a 2022 Interpretive Media Award for the 2021 Explorer publication. The Explorer is a catalog of free events provided to the community which also contains community-submitted art and writing, important information, self-guided activities, and much more.
The Natural Areas Department won the first-place award in the Site Publication category on December 14, 2022. The Interpretive Media Awards promote excellence in the delivery of natural, cultural, and historical nonpersonal interpretive services.