Before You Go: Check Trail & Parking Conditions
The busiest times at natural areas are weekends, 9 a.m.- 5 p.m., so try visiting earlier or later, or on weekday mornings for the best chance at parking. Have an alternate destination in mind. When parking lots are full try another trailhead or come back another time. Avoid a parking ticket! Only park in designated spaces.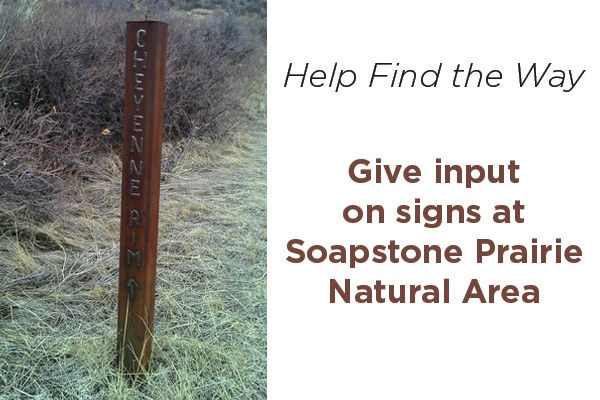 Help find the Way
In the Mountains to Plains Zone Update process, community members shared that it is hard to tell when you have arrived at Soapstone Prairie Natural Area and that the trail signage is confusing. A new entrance feature at the south boundary and new trail signage is being considered.
Please rank your preferences for several options on this feedback form by September 2.
Thanks for sharing your thoughts!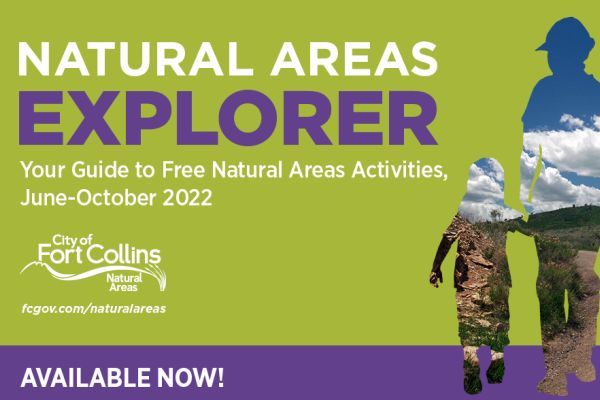 2022 Natural Areas Explorer
The 2022 Natural Areas Explorer is here! Find free natural area programming from June through October. There's something for everyone!
Nature in the City Planning Grants Available!
Nature in the City helps to fund projects that will bring natural spaces into your neighborhood and community. Applications for 2023 open on Sept.1 and are due by Oct 21, 2022. Awards up to $5,500 are available to plan your dream project!