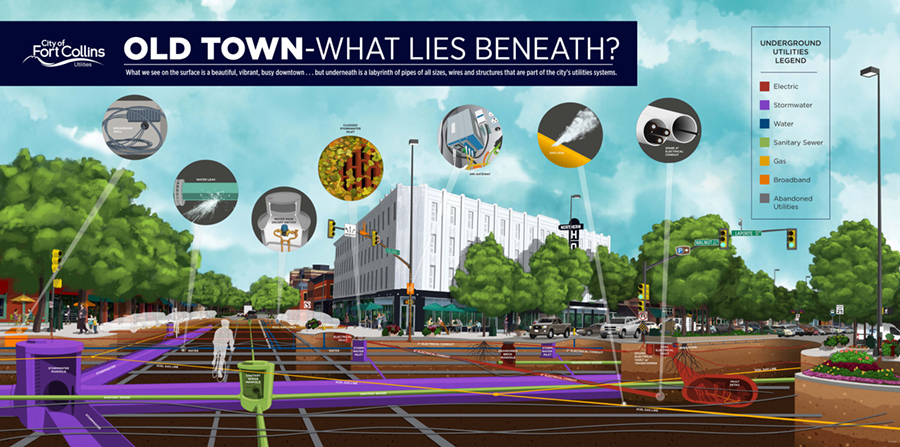 Projects
and

Improvements
Fort Collins Energy Policy
The City of Fort Collins' Energy Policy reflects our community's values of reliability, safety, affordability, greenhouse gas (GHG) emissions reduction, pollution prevention and energy independence. The policy provides goals for the prioritization of decision making, programs and services related to the quantity of use and the sources of energy for electricity, thermal end-uses and transportation.
Water Supply and Demand Management Policy
The Water Supply and Demand Management Policy was originally adopted by City Council in December 1988 to help direct the acquisition, development and management of the City's water supplies since that time. Since it's inception, the policy has gone through several updates, the most recent of which was in 2012.
2015 Water Efficiency Plan
This Water Efficiency Plan (WEP) is an update to the Water Conservation Plan approved by the Colorado Water Conservation Board in 2010. This updated Plan proposes a new goal of 130 gallons per capita per day (GPCD) by 2030.
Electric Service Standards
This policy, and the regulations it implements, are authorized by Section 26- 463 of the Code of the City of Fort Collins. This policy applies to all construction, new development, redevelopment or remodeling.