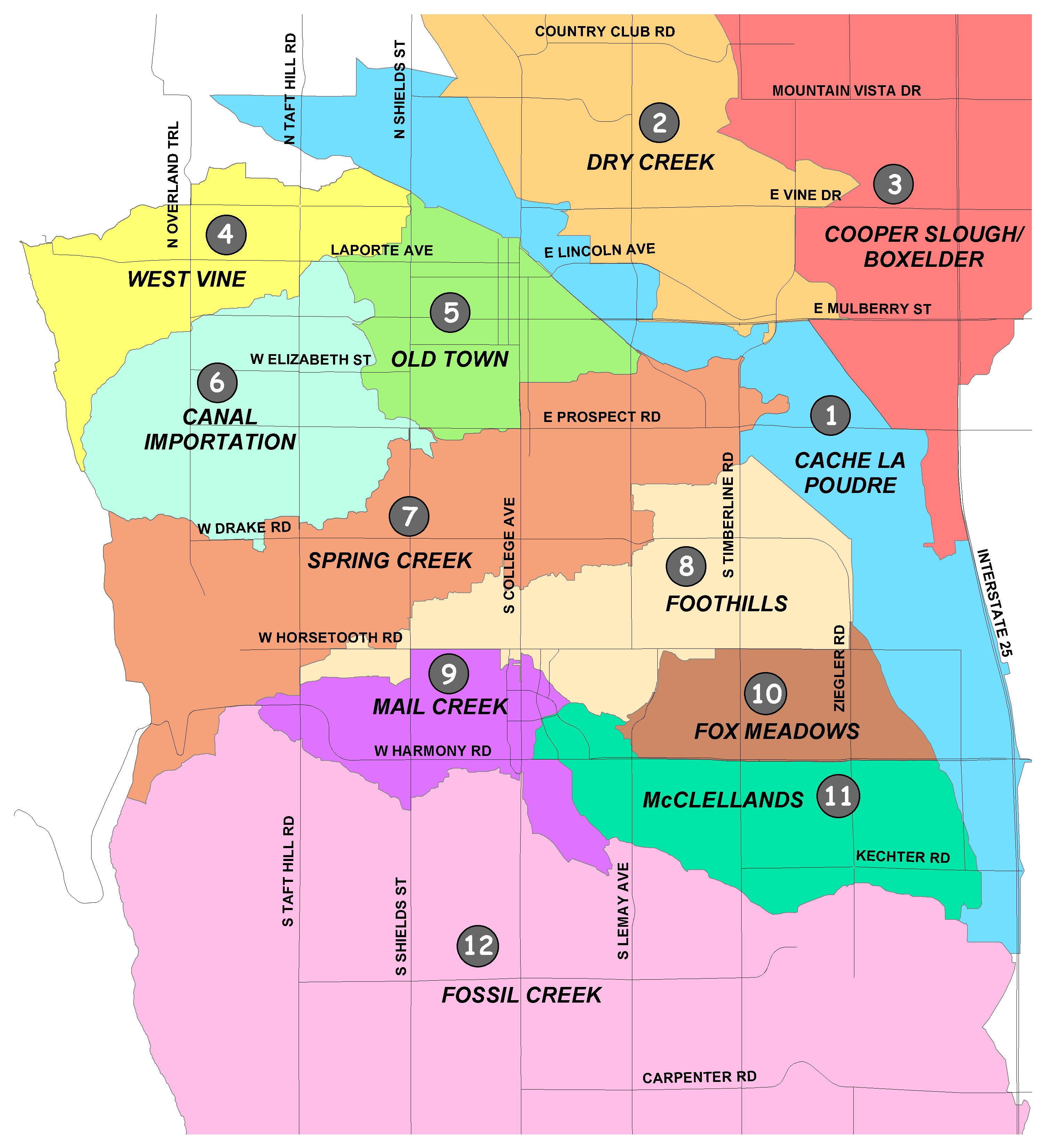 Fort Collins is divided into 12 drainage basins. Locate the basin number on the map and click the corresponding link below.
Drainage Basins
The Drainage Basin Master Plan, approved by City Council in June 2004, describes the flooding history of each basin, identifies potential problem areas and recommends improvements. In addition, the master plan:
Recommends cost-effective projects to remove properties from floodplains, reduce risk and reduce street flooding
Offers guidance for new development in the basins
Provides ways to enhance the riparian habitat along stream corridors and improve water quality
Offers guidance to stabilize streams where necessary
The master plan update is currently underway. The goal is to address stormwater quality from rainfall runoff and to identify stream restoration projects that protect the city's watersheds.
History
The City updated the master plan and floodplain maps after the devastating 1997 flood, including criteria for a "100-year storm". During the update process, officials determined approximately 2,745 structures and numerous roads would be damaged during a 100-year storm. Total estimated cost of damage: $139.6 million.
Stormwater Improvement Projects
Numerous improvements were recommended in the plan. Construction of all improvements is expected to occur by 2036. The result: more than 2,300 structures removed from the 100-year floodplain flood damages reduced by more than $289 million.