Residential Energy Programs#
Streamline your energy usage with our residential programs and rebates. Residential customers can track energy use, find new ways to save and earn rewards that can be used in stores with the MyEnergy portal. Sign In >>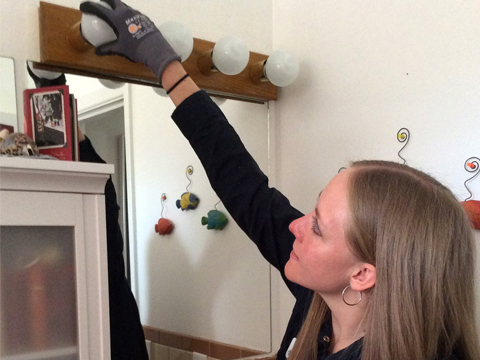 Can't find what you want on the Efficiency Works Store?
We offer home efficiency rebates on more than 15 different types of equipment, ranging from outdoor lights to toilets and irrigation products. Eligible products can be purchased from anywhere at any time.
---
Did You Know?
Ensuring heating registers aren't blocked by furniture, carpet, drapes can help your heating system perform better.
Watering in the early morning or late evening when there's less wind reduces water loss.
The fireplace damper and doors should be closed when not in use. It prevents warmed or cooled air from easily escaping the house.