Residential Energy Programs#
Streamline your energy usage with our residential programs and rebates. Residential customers can track energy use, find new ways to save and earn rewards that can be used in stores with the MyEnergy portal. Sign In >>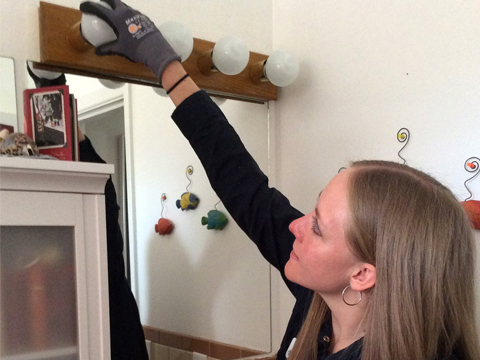 Epic Homes - A comprehensive assessment and rebate program for homes and rental properties that also offers low interest financing for upgrades, and a certificate of completion.
Efficiency Works Online Store - Get instant rebates on smart thermostats, LED lighting and more.
Peak Partners - The Peak Partners program helps reduce electricity consumption during times of peak electricity use.
Larimer County Conservation Corps (LCCC) (basic home efficiency assessment) - Free installation of efficiency products. LCCC partners with Utilities to offer services and products to improve your home's efficiency at no cost to you.
Colorado Affordable Residential Energy Program - Free, money-saving weatherization and energy efficiency upgrades for qualifying households.
Refrigerator and Freezer Recycling Rebates - Recycle your old refrigerator or freezer and receive a rebate and we'll arrange to have it hauled away for free.
Can't find what you want on the Efficiency Works Store?
We offer home efficiency rebates on more than 15 different types of equipment, ranging from outdoor lights to toilets and irrigation products. Eligible products can be purchased from anywhere at any time.
---
Did You Know?
Using a microwave oven for warming, reheating or cooking food uses less energy than an electric oven.
Turning off printers, copiers, coffee machines and other equipment at end of day saves energy.