Water Efficiency Plan Update in 2024
Our community is expected to grow and climate change may impact our water supplies. Because water is essential to all of us, Fort Collins Utilities is planning new ways to promote water efficiency, and will set fresh goals to use less citywide.
The 2015-approved Water Efficiency Plan is a new road map for increased efficiency in Fort Collins. The plan outlines a goal of reducing water use to 130 gallons, per capita, per day by the year 2030.

The Water Efficiency Plan (PDF 2.6MB) is an update to the Water Conservation Plan (PDF 1.1MB) approved by the Colorado Water Conservation Board in 2010. The State mandates a plan is updated at least every seven years. This Plan will be submitted in 2017.

The 2010 Plan set a goal of 140 gallons per capita per day (gpcd) by the year 2020. The updated Plan proposes a new goal of 130 gpcd by 2030. The gpcd in 2014 was 143, a 28 percent decrease from the 2001 level of 198 gpcd. (All numbers normalized to account for weather.)

Read the complete Water Efficiency Plan (PDF 2.8MB). Or click on an Area of Opportunity below for more details on areas we identified as opportunities to increase our community's water efficiency.

We're making progress towards the 2030 goal: see our latest update, the Water Conservation Annual Report.
Fort Collins Utilities has a strong commitment to ensure the efficient and responsible use of our natural resources. Our Water Conservation Program is nearly 40 years in the making and has resulted in lower per capita water use, even as population has grown significantly.

The 2010 Plan set a goal of 140 gallons per capita per day (gpcd) by the year 2020. The updated Plan proposes a new goal of 130 gpcd by 2030.

There are many benefits of water conservation for the City and the community, including:

Cultivate a conservation ethic
Demonstrate a commitment to sustainability
Delay or avoid significant capital infrastructure costs
Support economic health
Enhance resilience during drought periods
Prepare for potential effects of climate change
Provide water for other beneficial purposes such as ecosystem services, agriculture, recreation and aesthetics

Our water conservation programs include activities that touch on many different uses and affect the entire community. Programs will be evaluated based on cost-effectiveness, customer preferences, number and type of customers benefited, alignment with other City efforts and availability of staff resources.

Our actions will be guided by the following implementation principles:

Employ transparent and sophisticated data-driven processes and decision-making
Coordinate and support symbiotic efforts within Utilities and across the City
Cultivate new and bolster existing community and statewide partnerships

The content and organization of this Plan was developed using the Colorado Water Conservation Board's municipal water efficiency plan guidance document. The draft Plan was developed with input from City boards and commissions, community organizations and a technical advisory group that included Utilities staff, City staff and Water Board members.

The timeline for the Plan update:

Nov. 2, 2015-Jan. 15, 2016: public comment period
February 2016: Review public comments and revise draft Plan
March 1, 2016: City Council regular session for adoption of revised Plan
2016: Budget and program planning
2017: Submission to Colorado Water Conservation Board
Areas
of

Opportunity#

We have identified five key areas of opportunity for greater water efficiency. We believe these areas encompass a promising collection of activities that will benefit our community and support a more sustainable future.

Click on an area of opportunity for more details.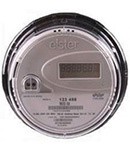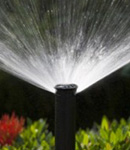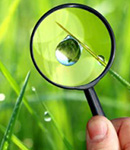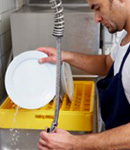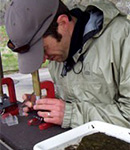 5. Increase community water literacy
Educate the community about where our water comes from and how it is used. Cultivate a community that is knowledgeable about its natural resources and makes choices that support a more sustainable future.

Read more.
---
Did You Know?
Choosing fans before air conditioning, especially during on-peak hours, can save money.
Taking advantage of daylight from windows and skylights can save energy.
You can save water by partially fill the sink with warm water to rinse the razor blade when shaving.