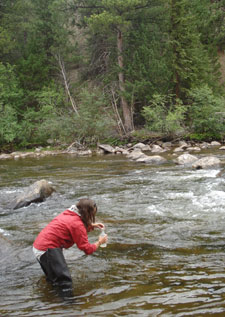 Special Studies are designed to address specific issues and concerns outside the scope of routine monitoring.

Current special studies related to the City's source watersheds focus on total organic carbon, taste and odor issues, wildfire impacts, and emerging contaminants.
---
Did You Know?
Wearing an extra layer of clothing during the winter and lowering the thermostat a few degrees can help save money and energy.
Permanent "duct mastic" material – not duct tape – should be used for sealing attic ductwork and crawl spaces.