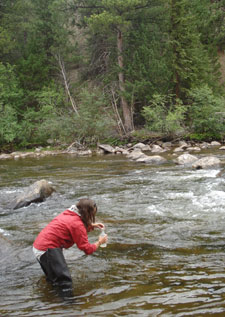 Special Studies are designed to address specific issues and concerns outside the scope of routine monitoring.

Current special studies related to the City's source watersheds focus on total organic carbon, taste and odor issues, wildfire impacts, and emerging contaminants.
---
Did You Know?
Free sprinkler checkups are available to find ways to save water and improve system efficiency.
You can receive a rebate for purchasing a rain sensor.
Ensuring the dryer vent pipe is not kinked or blocked helps your dryer run more efficiently.