Biosolids are a nutrient-rich organic material created from the biological and physical treatment of wastewater. They are the removed solids from the wastewater treatment process, which meet strict state and federal standards for organics, metals and pathogen removal. Biosolids can be used to improve soil structure and water retention and also are used as a slow-release fertilizer.
The City produces approximately 2,355 metric dry tons of biosolids per year (more than 579 semi-truck loads). Ten to 12 semi-trailer loads of biosolids are trucked from the Drake Water Reclamation Facility to Meadow Springs Ranch each week. One hundred percent of Fort Collins Utilities biosolids are applied on the ranch.
Biosolids transportation is accomplished using three City owned tractor-trailers. The trailers are equipped with tarps for transportation. The biosolids are unloaded at a staging area within a predetermined and permitted site and directly land applied by using a wet spreader equipped with flotation tires for minimal impact on vegetation, as well as a tractor with spreading trailer. The wet spreader uses a side discharge that spreads the solids out 70-80 feet.
Biosolids are nutrient rich that in the short-term acts as vegetation fertilizer and long-term is a soil amendment. The City monitors the nutrient and metals in the biosolids, soil and groundwater in accordance the State and Federal regulations. The City uses the latest GPS equipment and web-based software to track and store the biosolids applications data.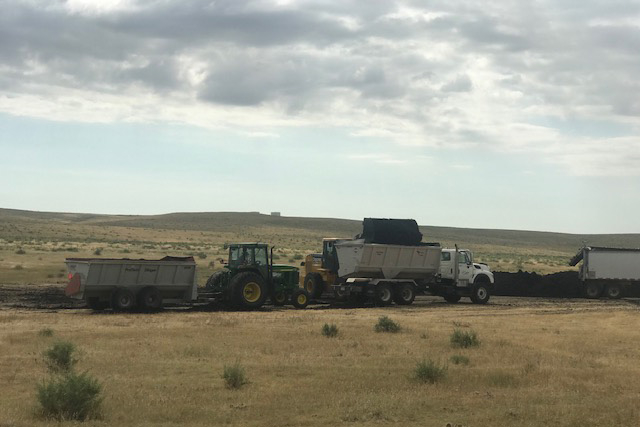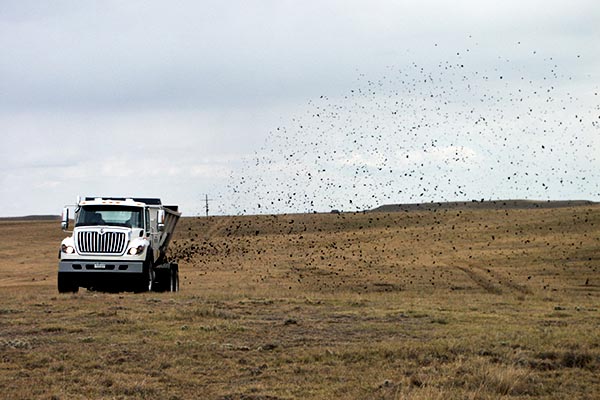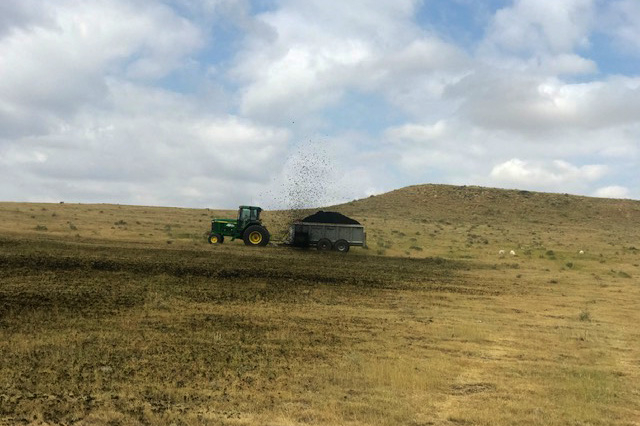 Innovation
at

Meadow Springs Ranch#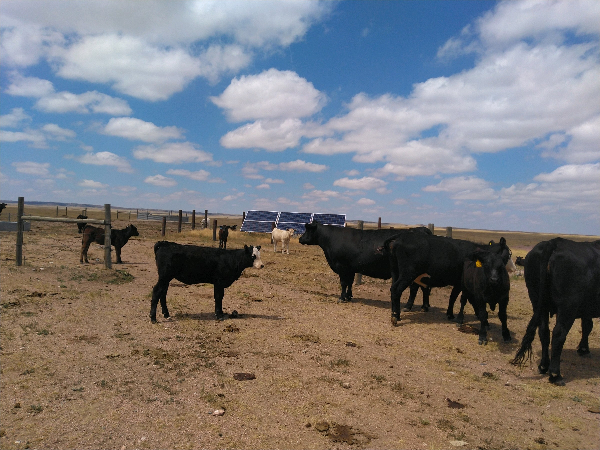 Meadow Springs is a working cattle ranch. Ranches often conjure up thoughts of cowboys on horseback, windmills and vast spans of rangeland, but City staff has been very proactive in improving, upgrading and modernizing decades-old water systems, reusing street sweeper brushes and using new forms of transportation.
As windmills fall into disrepair, they are replaced with solar panels to operate the pump to deliver water from the well to the livestock watering tanks. Likewise, as a street sweeper brush can no longer be used for street sweeping, ranch staff can install them upright for cattle to use as scratching posts for relief of biting flies. Ranch staff now use a Polaris Ranger for some daily activities instead of a full-size truck to save on fuel and have less impact to rangeland terrain - in essence, bringing the old west into the 21st century.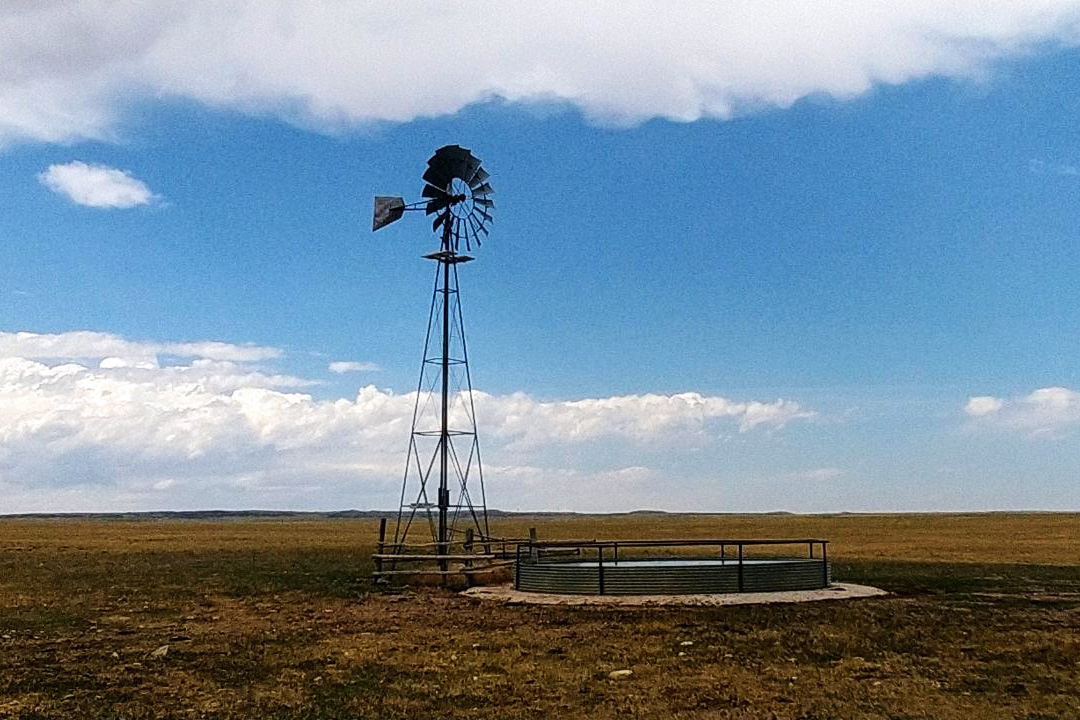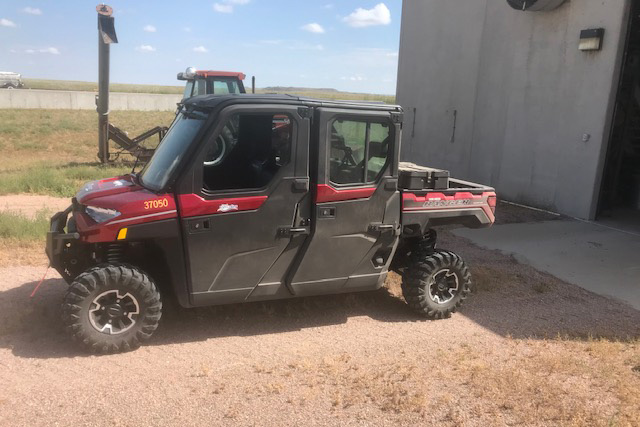 National Biosolids Partnership#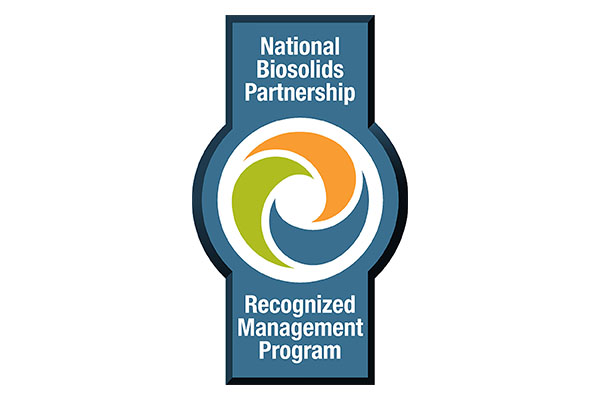 The City of Fort Collins Utilities National Biosolids Partnership Certified Management Program achieved a Platinum level accreditation in 2019. One of only 20 in the county and the only in Colorado.
The National Biosolids Partnership advances environmentally sound biosolids practices to go beyond regulatory compliance requirements with a focus on continual improvement. Platinum Level Partnering organization's programs have been verified by a third party certification audit process based on the ISO 14001 standard.
The 2019 WRB NBP team includes Jennifer Ward, Allison Becker, Mark Patterson, Nate Ader, David Wiedeman, Nick Russell and Jason Graham.
---
Did You Know?
Xeriscape is a healthy, attractive landscape that conserves water.
Using power strips to turn off selected appliances when not in use helps reduce energy use.