Double Toilet Rebates
Double toilet rebates are in effect while funds last! Apply for a $100 rebate after purchasing a qualified toilet and recycling your old one, now through Dec. 31, 2022. Applications must be submitted by Jan. 15, 2023.
Residential Toilet Rebates#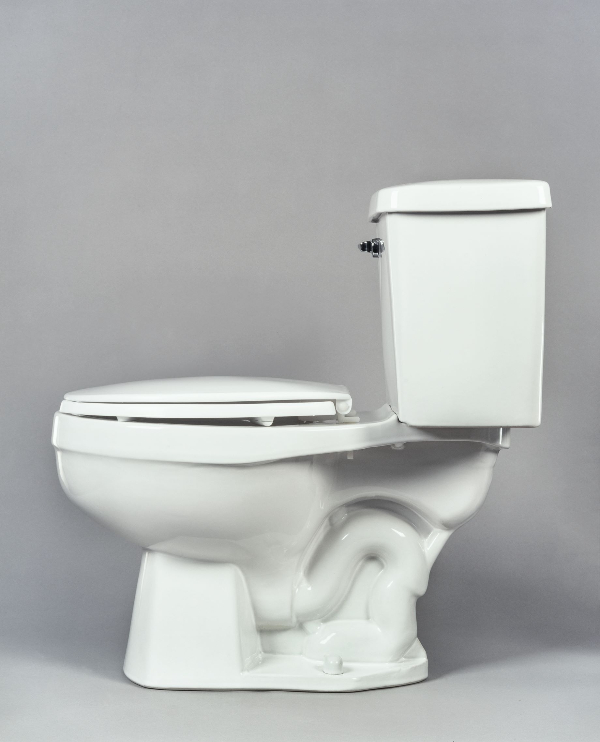 Toilets are typically the main source of water use in the home, accounting for nearly 30% of indoor consumption. Fort Collins Utilities water customers are eligible for a rebate after purchasing a new toilet that exceeds the current state standard. We are partnering with Efficiency Works to provide these rebates.
Receive a $100 (normally $50) rebate when you:
Replace your old toilet with a WaterSense labeled model that uses 1.1 gallons per flush (GPF) or less AND has a MaP score of 600 grams or more * (For dual flush toilets, average both GPF - use calculator below)
Submit an application along with the voucher
Eligibility:
Install the toilet at a Fort Collins Utilities residential water service address (service map)
Purchase the toilet between Oct. 17 and Dec. 31, 2022
New toilet must replace an existing toilet; new homes and new construction are not eligible
Limited to two toilets per address, per year
Residential applications for 2022 purchases must be submitted by Jan. 15, 2023. Please allow up to eight weeks for processing. Funds are limited. Fort Collins Utilities reserves the right to verify purchase and installation location of any toilet for which a rebate is requested.
*MaP is a measure of toilet performance (verify using MaP's product search)
Are you a business customer? Check out the rebates here.
Purchase and install toilets that meet the eligibility requirements above

Qualifying toilets can be found in-store or online (inventory is subject to change) at the following local retailers:

Home Depot
Lowe's
Ferguson Plumbing

Copy of receipt must include model number, purchase price and date of purchase

Obtain toilet recycling verification (included on application or separate voucher at recycling facility).
Complete the online application


Payments provided by utilities (including Fort Collins Utilities) to participants for the purchase or installation of water conservation measures may, in some circumstances, be considered as (partially) taxable income by the IRS. Participants or their assignees receiving incentive payments totaling $600 or more during a program year and who are not organized as a corporation will receive a 1099-MISC from Fort Collins Utilities in January or February of the subsequent year. Participant, or alternate payment recipient, may wish to consult a tax advisor on this matter.
Considering
a

Dual Flush Toilet?#

A dual flush toilet offers two options that flush different amounts of water. Typically, one is designed for liquid waste and the other is for solid waste.

GPF for dual flush toilets is calculated on an average. Use the calculator below to determine rebate eligibility.
Water Efficient Fixtures#
Water efficient toilets are better for the environment and your pocketbook, saving you money on your water and wastewater bill. Saving water improves our community's resilience to drought and other factors.
High efficiency fixtures, such as toilets and faucets, mean less water flows to the sewer. Adopting good disposal practices is key to minimizing blockages and other issues. Only flush the three Ps (pee, poo, and toilet paper) to ensure continued performance in your sewer line and the community's wastewater system.
Learn More#
Check out the toilet rebates & recycling video
Why 1.1 GPF? In 2016, Colorado became a WaterSense state, meaning manufacturers and retailers can only sell water fixtures that are WaterSense certified. This includes toilets, which cannot exceed 1.28 GPF according to the WaterSense certification. To incentivize residents to choose toilets that exceed state requirements, rebate eligibility changed to 1.1 GPF. Learn more about Colorado's Indoor WaterSense Fixture Requirement in Senate Bill 14-103.
Quick facts:

Pre-1994 toilets used 3.5 to 7 GPF
WaterSense models use 1.28 GPF or less (to qualify for a rebate, toilets must be 1.1 GPF)
Bathrooms that haven't been updated in the past 15 years can potentially save thousands of gallons of water per year when homeowners install high-efficiency toilets
---
Did You Know?
Ensuring the dryer vent pipe is not kinked or blocked helps your dryer run more efficiently.