Post-Wildfire Watershed Restoration
and

Recovery#
In 2020, the City's water supplies were severely impacted by the Cameron Peak and East Troublesome wildfires. These two wildfires are considered the two largest in Colorado history, raising significant concerns about both the availability and quality of our future raw water supplies.
Due to the scale and severity of the burn areas, impacts to our raw water supplies are expected to be long-term.
Aerial Mulching Operations
Helicopters performed aerial mulching operations within the Cameron Peak Fire burn area with the goal of mitigating the negative consequences of the wildfire to high-priority watershed values, including water quality and supply, river ecosystem function and health, and to reduce flood impacts to downstream communities in both the Cache la Poudre and Big Thompson watersheds. View mulching details.
As we come into spring and summer months, hot temperatures drive higher water demands and runoff from the burned areas can impact water supplies. With this knowledge, we are actively monitoring water quality and availability to ensure the highest quality water possible for our customers.
Depending on the extent of impacts from the fires, we will continue looking to the community for help reducing water use when necessary. For the latest updates on potential water use restrictions, visit fcgov.com/water-restrictions.
With significant concerns related to post-wildfire ash, sediment and debris flows and overall watershed health, we are coordinating with the City of Greeley, Larimer County, the Natural Resources Conservation Service, the U.S. Forest Service, non-profit watershed groups and other water providers to establish common priorities for post-wildfire restoration and recovery.
This collaborative process is critical to:
maintaining the high quality of our raw water supplies
protecting our water supply infrastructure
maintaining continuity of our water treatment operations
supporting the overall health of the watershed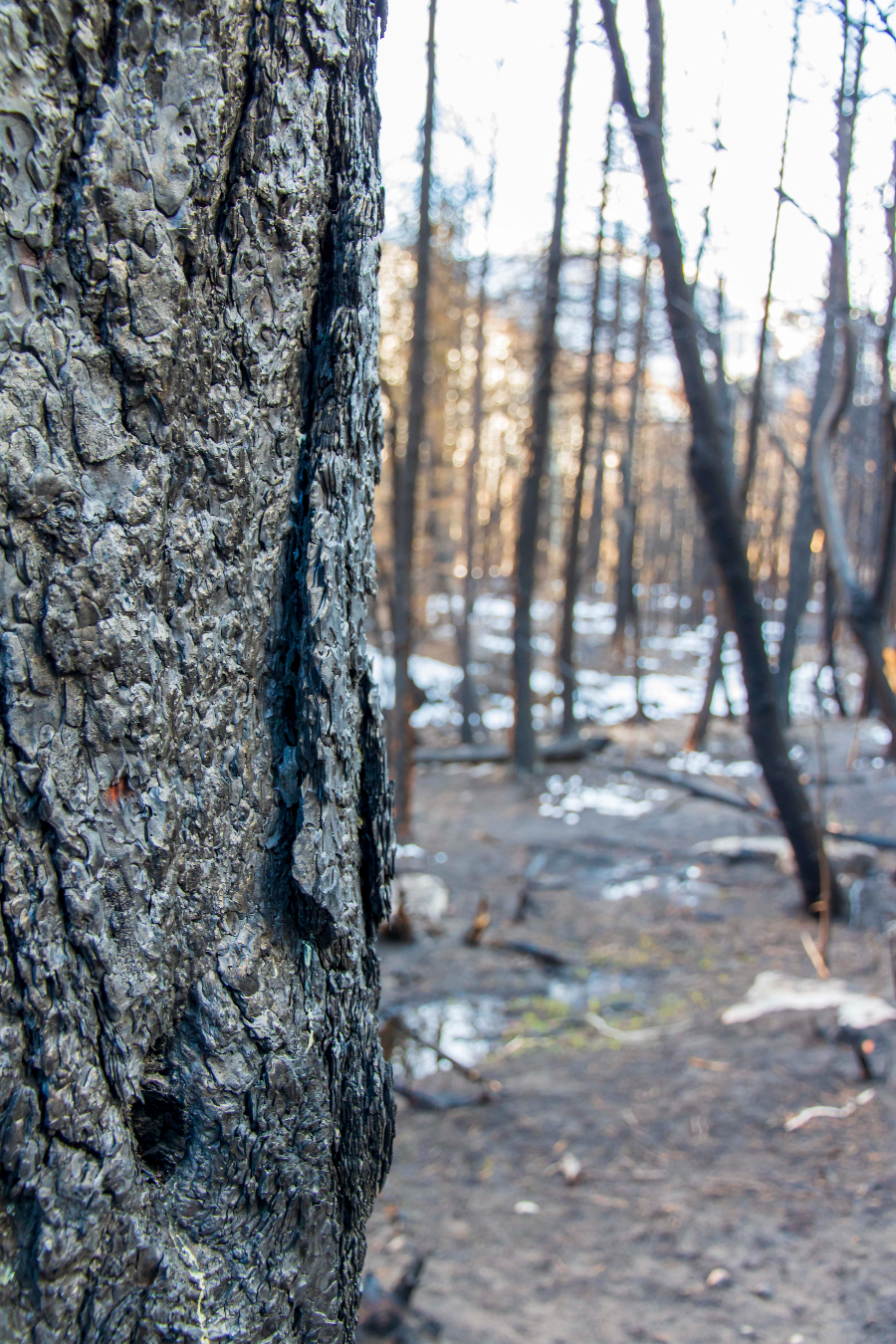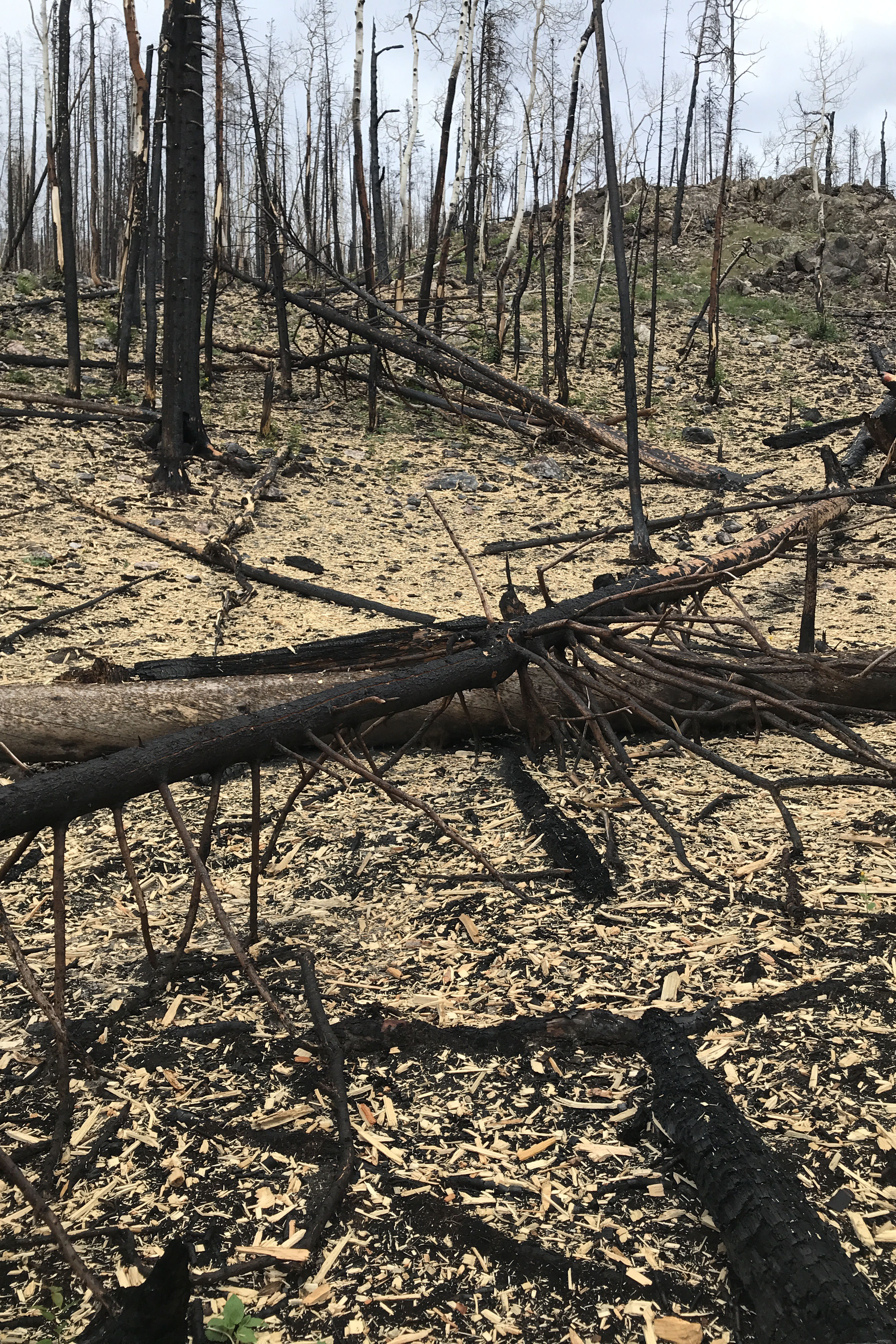 What's Been Accomplished
So

Far?#
Assessments and modeling have been completed to identify highest priority areas for watershed recovery. With this information, the initial design of aerial mulching and other sediment and erosion control projects to stabilize hillslopes have been developed. Funding has been secured to support these initial projects, including:

Aerial mulching around Barnes Meadow, Hourglass and Comanche Reservoirs and 13 other high-priority areas
Aerial mulching 1,666 acres of additional high priority area
Post-fire flood protections

Details:

Secretary of Agriculture Tom Vilsack, Gov. Jared Polis, Sen. Bennett, Rep. Joe Neguse and others surveyed the destruction caused by the Cameron Peak Fire Friday, May 7. During the visit, speakers from several organizations provided information regarding the various needs for post-fire recovery and restoration.

Water providers, including Fort Collins Utilities, City of Greeley and Northern Water, advocated for additional funding to help address watershed restoration priorities to protect water supplies. Funding watershed stabilization measures early after the fire helps reduce the need for the more expensive work of removing ash and sediment from the river, sedimentation basins and intake facilities later on.

Following the visit, Gov. Polis recommended an additional $15M to the Colorado Water Conservation Board's Watershed Restoration Grant program, bringing the new total to $30M. This increase is reflected in the current Senate Bill SB-240, which will soon go before the House Appropriation Committee.

The Cameron Peak Wildfire Water Quality Monitoring and Recovery Plan was completed in early April. This plan provides a summary of water quality monitoring, analyses and reporting that Fort Collins Utilities and/or our regional partners will conduct in the Upper Poudre River watershed during the recovery phase of the Cameron Peak Fire. Water quality in the Upper Poudre River watershed will be monitored via the Upper Cache la Poudre Water Quality Monitoring Program, the Source Water Quality Surveillance and Response System (SRS), Storm/Precipitation Event Sampling and through several research studies.

The Horsetooth Post-Fire Water Quality Monitoring and Recovery Plan summarizes water quality monitoring, analyses and reporting that Fort Collins Utilities and Northern Water will conduct on the Hansen Supply Inlet Canal and Horsetooth Reservoir during the recovery phase of the East Troublesome and Cameron Peak Wildfires.

In April, the Upper Cache la Poudre Water Quality Monitoring Program kicked off its fourteenth year of monitoring water quality in the Upper Poudre Watershed. This program helps the City and its partners, City of Greeley and Solider Canyon Drinking Water Authority, track short- and long-term trends in the Poudre River drinking water supply.

We are grateful to have two seasonal Watershed Technicians to help support this effort. Water samples collected as part of this program will be analyzed by the Water Quality Laboratory. The Watershed Program will provide seasonal updates throughout the monitoring season to inform our partners, customers, and other community stakeholders about the condition of our source watershed and the quality of the raw drinking water supply.

The Source Water Quality Surveillance and Response System was deployed in early April. There are two locations in the Poudre River upstream of our drinking water intake that provide near real-time water quality data.

This system will provide water treatment operations adequate warning time to quickly respond to changes in Poudre River water quality from ash, sediment and debris. Both sites have already proved to be valuable in detecting post-fire impacts from the Cameron Peak Fire during snowmelt runoff. Maintaining and operating this system is a collaborative effort between the Watershed Program and Stormwater Division.

Over the first quarter of 2021, the Watershed Program led a series of workshops focused on aligning several post-fire research studies with existing water quality monitoring programs and identifying partners and funding opportunities. This effort led to a regional partnership between the cities of Fort Collins, Greeley and Thornton, Northern Water, US Forest Service (USFS) Rocky Mountain Research Station, and the Coalition for the Poudre River Watershed. Over $100K in funding, analytical and staffing support for these studies was leveraged and committed to the studies. The following studies are being supported by this funding and are currently underway:

Predicting Post Wildfire Nutrients, Pollutants and Ash Delivery after the Cameron Peak Fire with WEPP Watershed Technology - P. Robichaud USFS Rocky Mountain Research Station, Moscow, Idaho
Quantifying Ash Mass, Chemical Composition and Delivery to the Poudre River Watershed after the Cameron Peak Fire – Chuck Rhoades, USFS Rocky Mountain Research Station, Fort Collins, Colorado
The effects of post-wildfire pollution on algal blooms in high mountain water supply reservoirs of the Poudre River Watershed – Matt Ross, Associate Professor, Colorado State University and FC Utilities Watershed Program

Watershed Program staff also helped lead the development of a smoke-related wildfire compounds special study as part of the Compounds of Emerging Concern Collaborative Water Quality Monitoring Program. This study will focus on developing methods and determining concentrations of smoke-related compounds at locations throughout the east slope CBT system, the Poudre River and other source water sites of interest.

The overarching goal of these studies is to not only advance post-fire science but also further our understanding of source water quality impacts from the Cameron Peak Fire and develop strategies for management.

Fort Collins Utilities is also collaborating and supporting a visual storytelling project called "FireForest." The goal of this project is to use digital multimedia to communicate wildfire impacts to the Poudre River and its watershed and illustrate the importance of forest restoration on promoting forest health and resiliency.

This will be accomplished through the use of digital photo essays, time-lapse photography, repeat photography and storytelling. The project is being led by Evan Barrientos Multimedia and is being collaboratively funded and supported by the City of Fort Collins Watershed Program, Coalition for the Poudre River Watershed, Northern Colorado Fireshed Collaborative, the Mighty Arrow Family Foundation and the Platte Basin Time-Lapse Project. The Watershed Program contributed $1,500 toward this project to support the immediate need of installing a time-lapse camera on the Poudre River near the Poudre River Fish Hatchery.
Communications
to

City Council#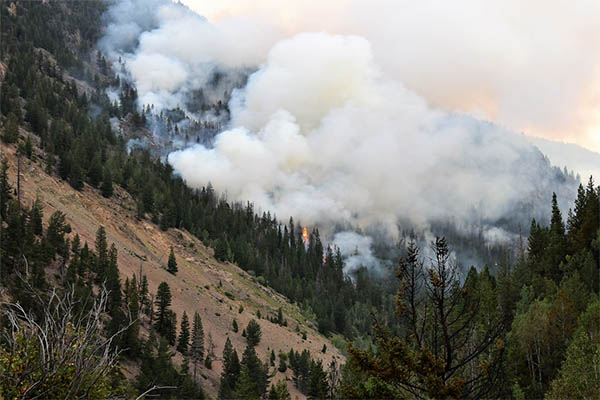 Smoke and flame from the Cameron Peak Fire on Hwy 14.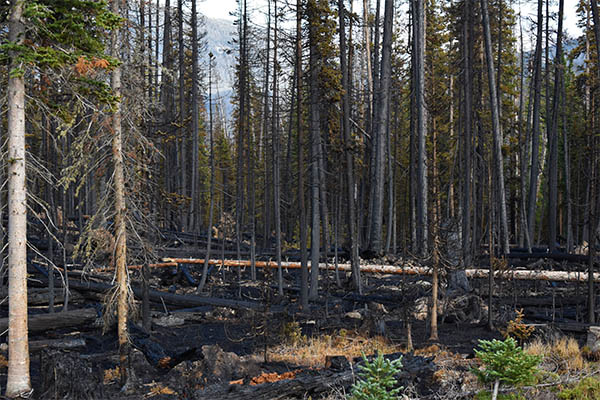 Burn in mixed conifer trees (Aug. 29, 2020)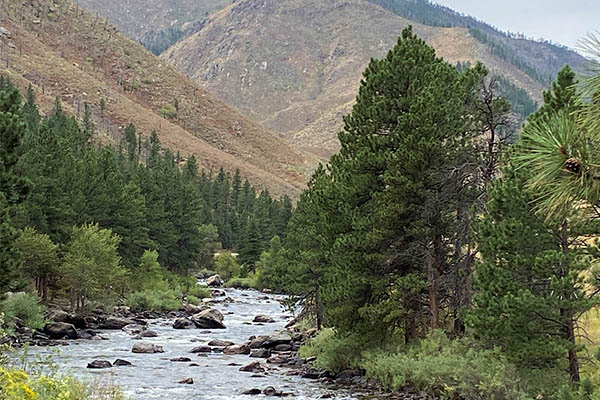 Cache la Poudre River (Aug. 29, 2020)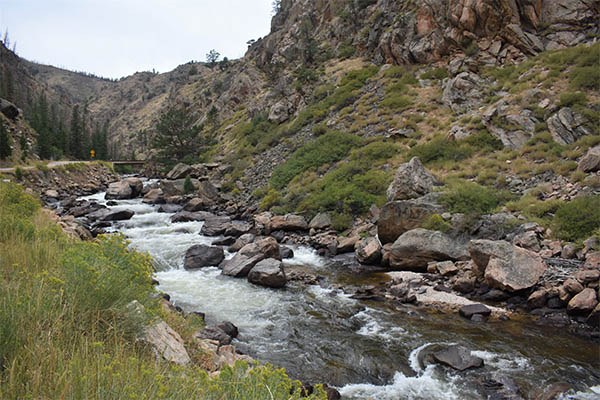 Cache la Poudre River (Aug. 29, 2020)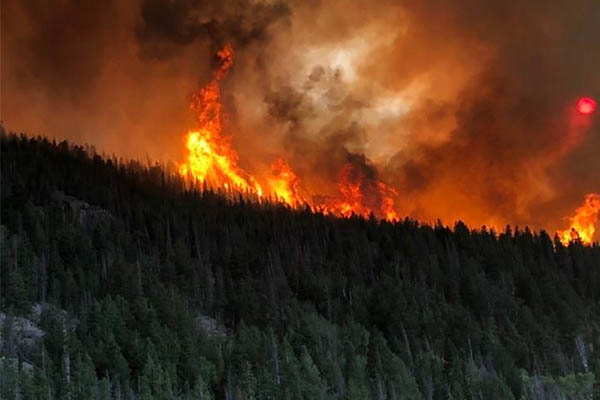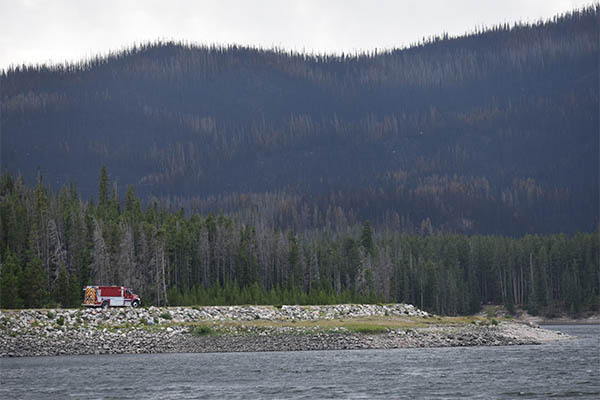 Burn around Chambers Lake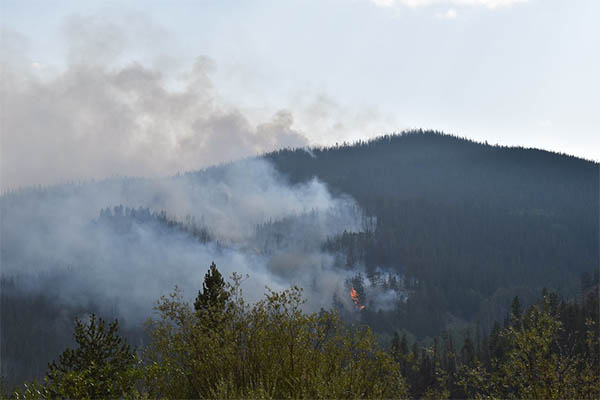 Smoke from the Cameron Peak Fire.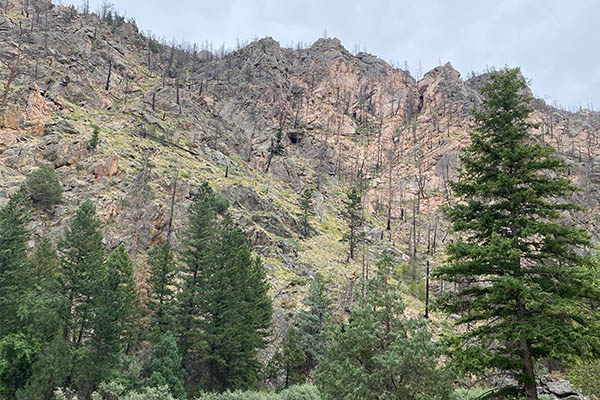 High Park Fire burn scar, steep terrain (Aug. 29, 2020)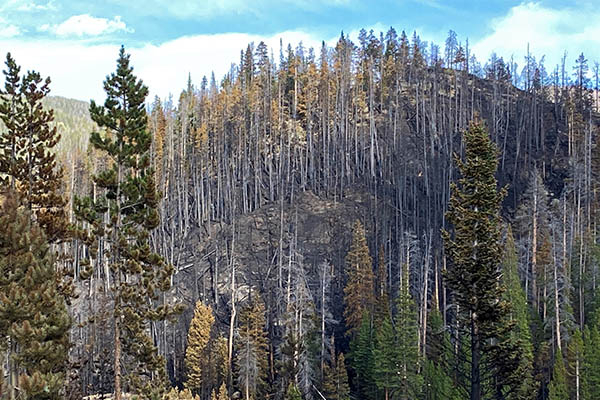 Near Petersen Lake (Aug. 29, 2020)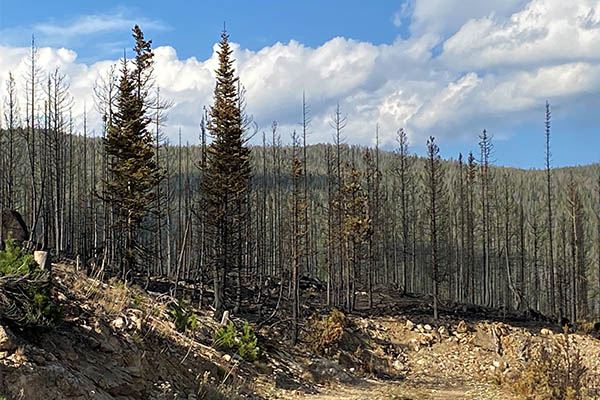 Near Petersen Lake (Aug. 29, 2020)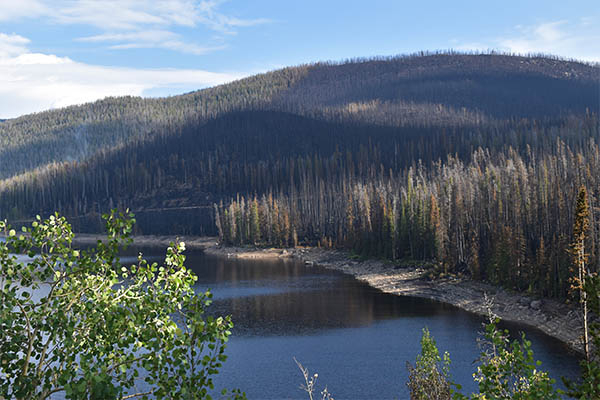 Petersen Lake (Aug. 29, 2020)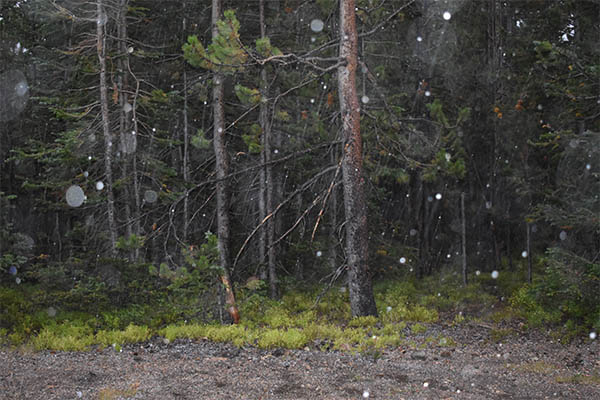 Rain and hail fall near Joe Wright Reservoir