2020 Wildfire Impacts
on

Water Quality#
Message from Mayor Wade Troxell and City Manager Darin Atteberry - Oct. 23
We are continuing to closely monitor both the Cameron Peak and East Troublesome Fires and evaluating potential impacts to our city, including impacts to water supply and quality. We also have various City resources and personnel currently supporting this regional effort. While an immediate threat to our community is unlikely, we know that is not the case for some of our families, friends and neighboring communities. Our hearts are with all who have been impacted and suffered losses, and we extend our gratitude to the many partner agencies and crews who are working tirelessly under very challenging conditions to fight these fires.
The City of Fort Collins receives water from two different sources, the Cache la Poudre River and Horsetooth Reservoir. The Cameron Peak Fire has extensively impacted the Poudre River watershed. Several wildfires, including the East Troublesome Fire, have impacted four other Northern Colorado watersheds. This includes the Colorado-Big Thompson (C-BT) project that feeds water to Horsetooth Reservoir from reservoirs west of the Continental Divide, near Grand Lake. Fort Collins Utilities staff are prepared for wildfire threats and are actively monitoring water quality in both water supplies.
Currently, there have been no impacts to either water source. Our biggest concerns right now are the safety of our staff, protecting our infrastructure, monitoring water quality from sediment and ash, and most importantly, providing our customers with the safe and reliable water service that you are used to receiving. With the support of our regional partners, Utilities is focused on watershed recovery as soon as practical so that the ecosystem can recover quickly.
Please know that if there is potential for your water to be compromised, you will be notified immediately by Fort Collins Utilities.
For the most up-to-date information, please visit:
Wildfires, including the Cameron Peak Fire, have burned in our watershed and are very close to some of our water supply infrastructure.
Fort Collins Utilities is responsible for providing safe and reliable water service to our customers. Utilities' drinking water meets, and consistently exceeds, the standards established under the Safe Drinking Water Act.
Utilities is keeping a close watch on the fire and its potential impacts on water quality in the Poudre River. As of Oct. 21, the fire is just over 206,000 acres and 52% contained. Our community is doing a great job at limiting water use during HOP, but we still need your help. As the fire continues to evolve and we see the potential for Highway 14 to reopen, we ask that you only drive up the Poudre River if necessary in an effort to protect our current primary water source.
To view the information that Utilities staff presented to City Council on Oct. 13 about water quality and the Cameron Peak Fire, see the work session item description, PowerPoint slides and the video of the work session.
For information about air quality in Fort Collins, visit the City's air quality page.
If you are interested in donating money or time to help with recovery, please click here.
Regional Collaboration#
Until the fire is contained, assessments of the severity of the burn cannot be evaluated. We are making plans with regional teams so we can be ready when these assessments are available. Next steps are to meet with Greeley, the Tri-Districts, Larimer County, the U.S. Forest Service, non-profit watershed groups and other water providers to begin coordination and establish common priorities for restoration and recovery.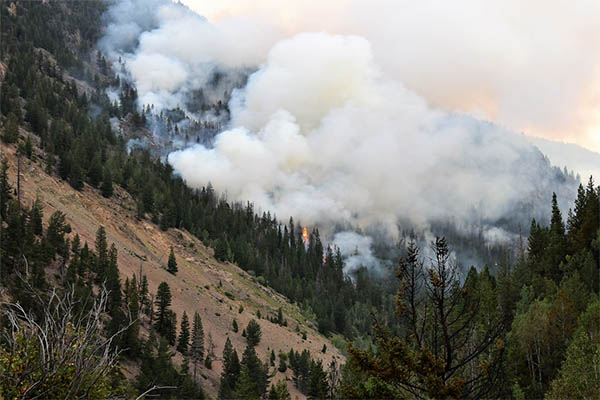 Smoke and flame from the Cameron Peak Fire on Hwy 14.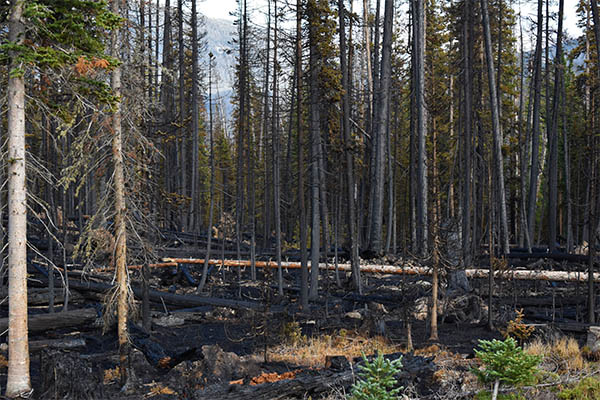 Burn in mixed conifer trees (Aug. 29, 2020)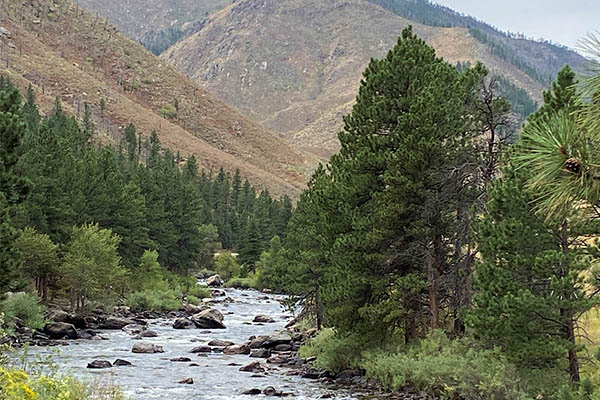 Cache la Poudre River (Aug. 29, 2020)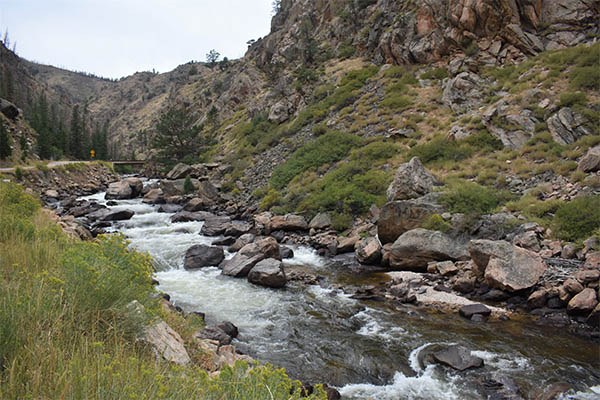 Cache la Poudre River (Aug. 29, 2020)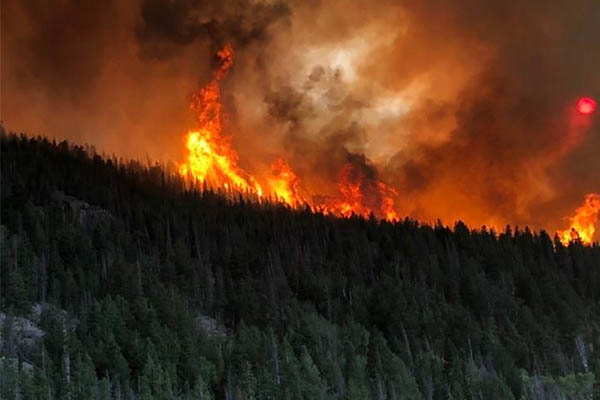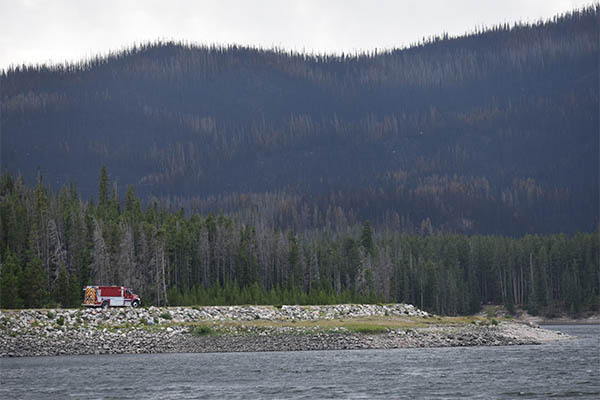 Burn around Chambers Lake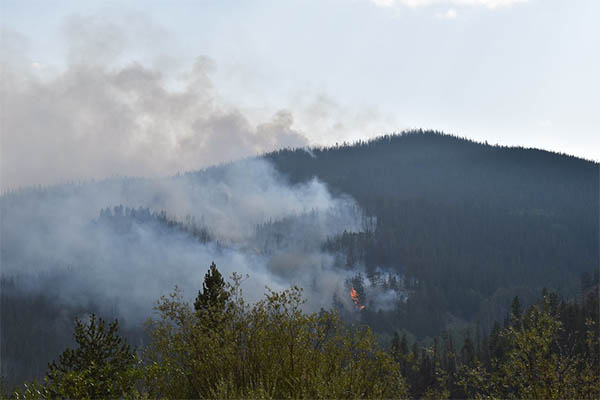 Smoke from the Cameron Peak Fire.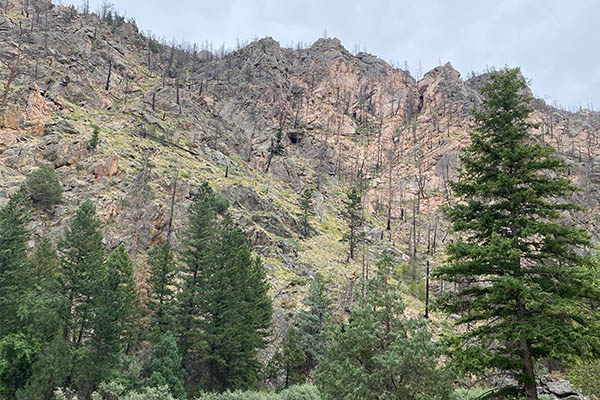 High Park Fire burn scar, steep terrain (Aug. 29, 2020)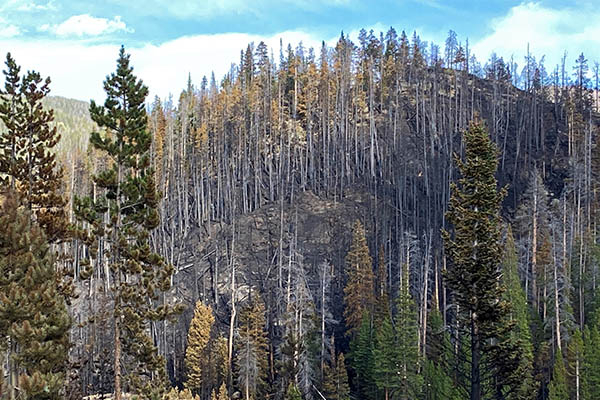 Near Petersen Lake (Aug. 29, 2020)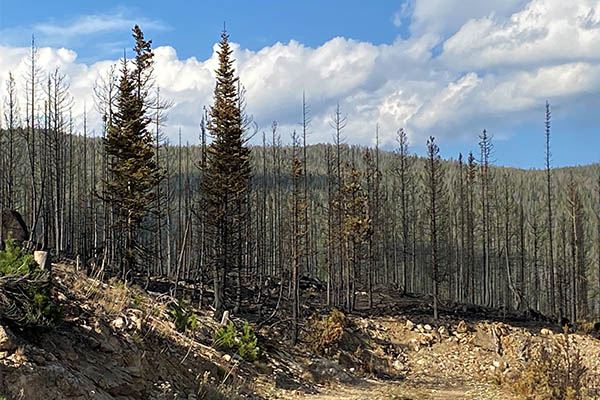 Near Petersen Lake (Aug. 29, 2020)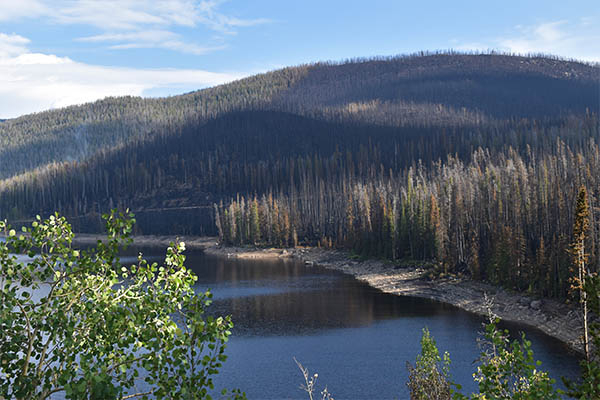 Petersen Lake (Aug. 29, 2020)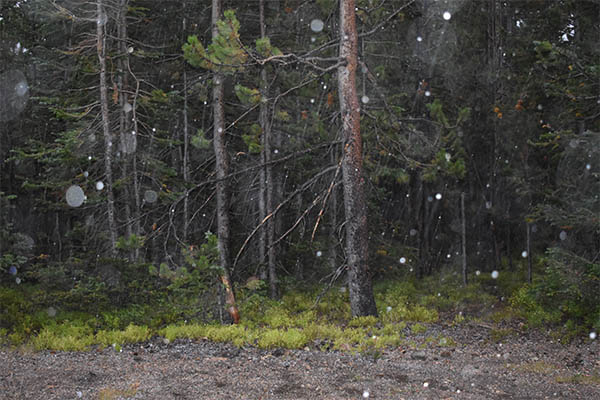 Rain and hail fall near Joe Wright Reservoir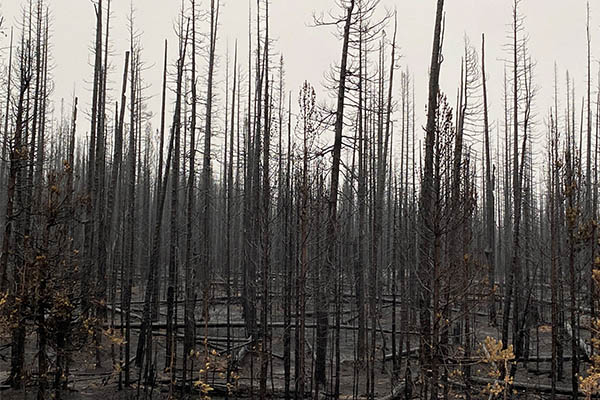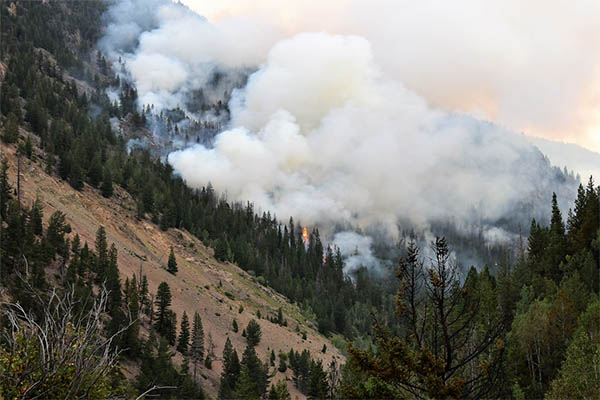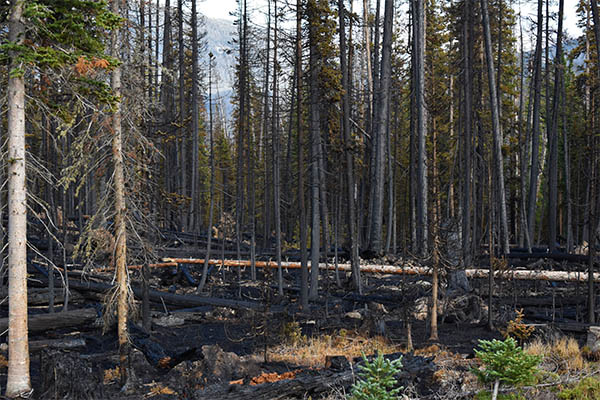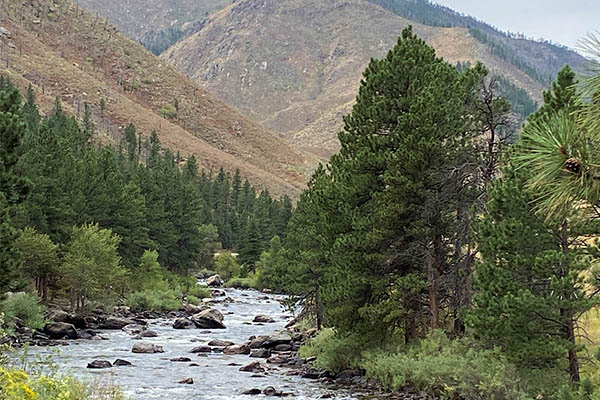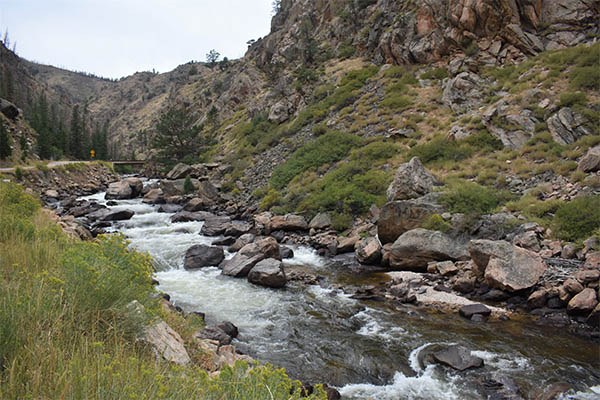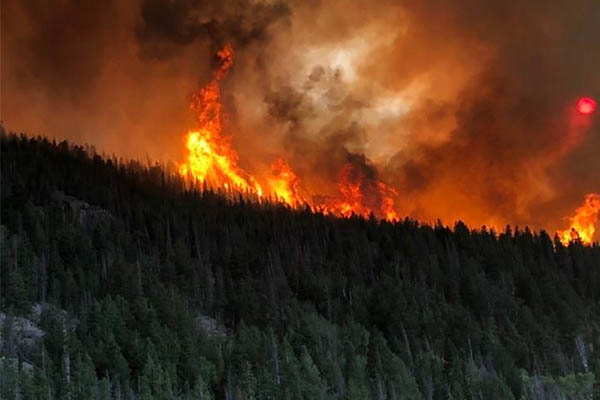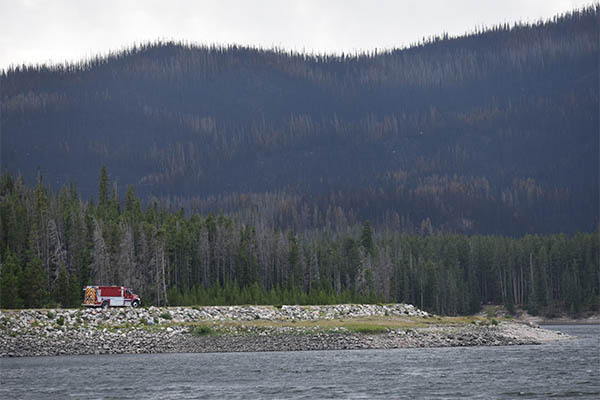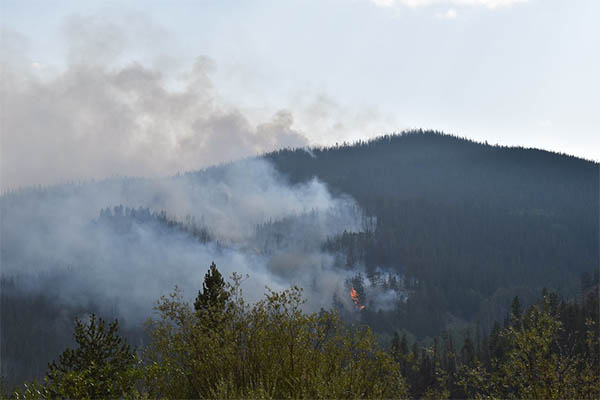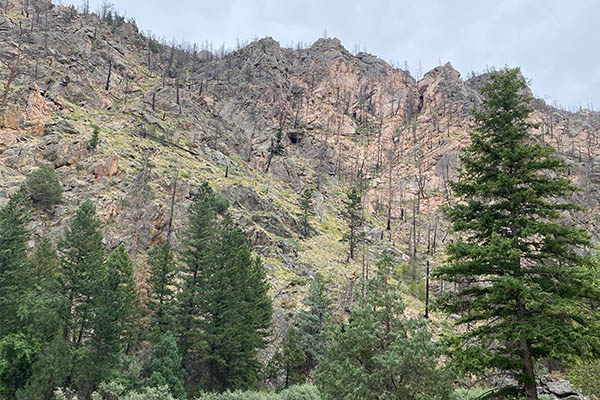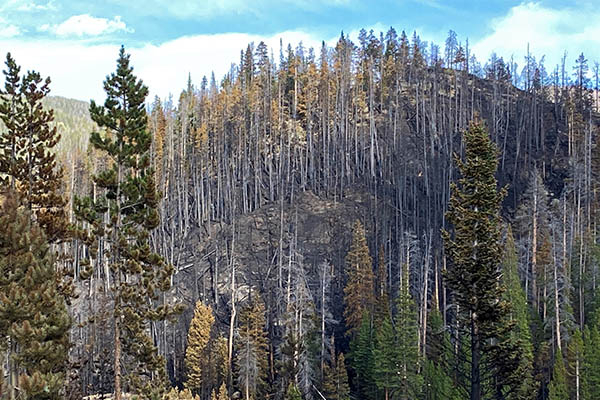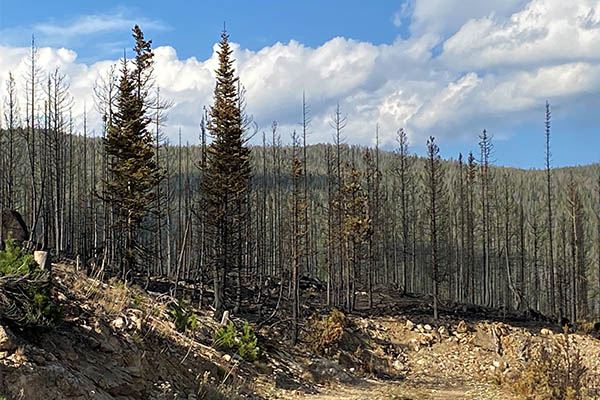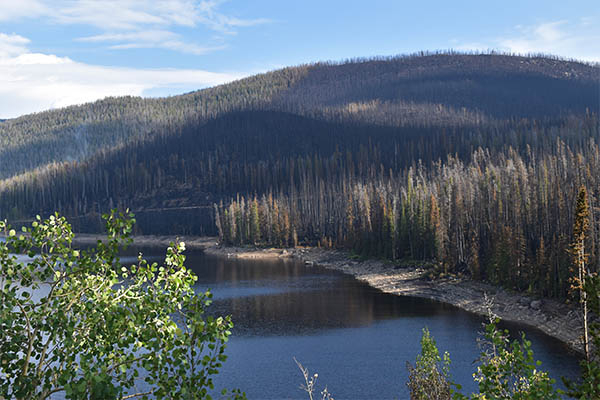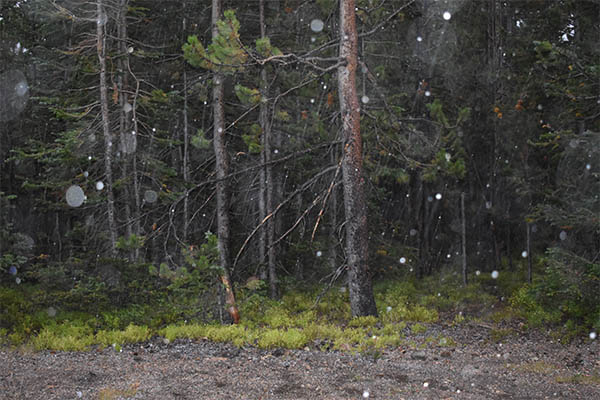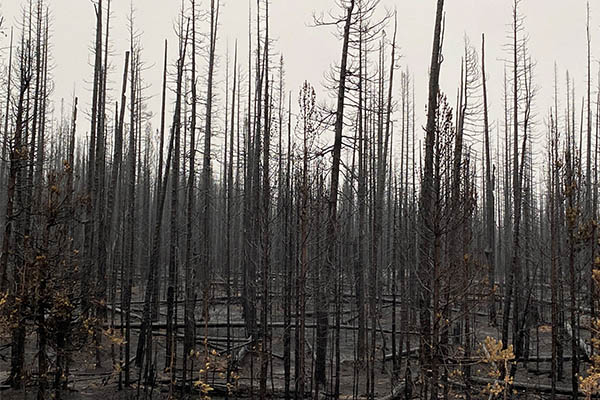 Outdoor Water Use Restrictions Ended Nov. 10
Water restrictions began Oct. 1. The community's efforts, combined with advance planning, regional collaborations and temporary backup water pumps, significantly reduced our risk of water shortage as the Horsetooth outlet repairs were made.
We are monitoring water quality and quantity for wildfire impacts and other issues that can arise at any time. Depending on future drought conditions and the extent of impacts from the fires, we will continue to look to the community for help conserving water, when necessary. By working together, we can protect our water and rise to the challenges we may face in the future.
Horsetooth Outlet Project (HOP)#
To help maintain our water sources and distribution system, infrastructure maintenance is necessary. At this time, the Horsetooth Outlet Project (HOP), an infrastructure maintenance project that will limit access to reservoir water for 6-8 weeks, will begin in October.
Fort Collins receives its water from two sources, the Cache la Poudre River and Horsetooth Reservoir. We have two separate water supplies, which allows us the flexibility to maintain our water system in the event of water quality or infrastructure problems at the source. Utilities also has two early-warning water quality alert systems in place on the Poudre to ensure that changes in water quality are detected. A pump system, along with our normal reserves of treated water, will provide security in the event the Cameron Peak Fire impacts water quantity, quality or delivery of Poudre water.
By moving forward with HOP, we will be strengthening the Horsetooth Reservoir water delivery infrastructure for the future. With the recent growth of the Cameron Peak Fire, Poudre River water quality could be affected for many runoff seasons to come, making it crucial to complete the reservoir maintenance now before potential issues occur.