Water Quality Laboratory#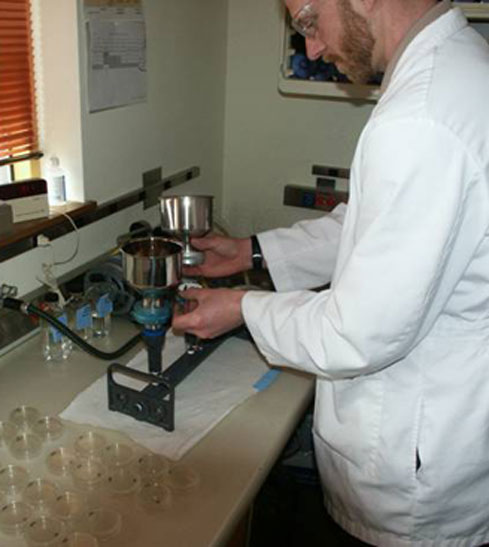 The Water Quality Laboratory provides essential, accurate and timely analytical data to make decisions, meet regulatory monitoring and reporting requirements, and meet the ongoing operational, planning and management needs of Utilities, the City, our community and regional agencies.
Laboratory staff:
provide certified regulatory compliance monitoring for Utilities and partner agencies from the source of supply, through the water treatment plant, reservoirs and distribution system to customers' taps.
respond to customer complaints and drinking water quality concerns 24 hours a day, seven days a week.
provide spill response, watershed protection, river, stream and stormwater monitoring services.
test the disinfection of all new water mains and new fire lines.
provide on-demand water service leak tests for the Water Distribution Division.
provide analytical services for the Upper Poudre Cooperative Watershed Monitoring Program, the Lower Poudre Monitoring Alliance and in-kind analytical services for the Big Thompson Watershed Forum.
test the bacteriological safety of waters at the City's swimming pools, spas and water features.
collect data for contaminants that are suspected to be present in drinking water that do not have health-based standards set under the Safe Drinking Water Act as part of the EPA's Fourth Unregulated Contaminant Monitoring Rule (UCMR 4).
---
Did You Know?
Setting your air conditioner's temperature higher and using portable fans or ceiling fans helps keep your house cool while saving energy.
Ensuring the air flow around your refrigerator is not obstructed helps your fridge run more efficiently.
Installing high-efficiency refrigeration equipment at your business, such as zero-energy doors and anti-sweat heater controls (rebates available), can save money.