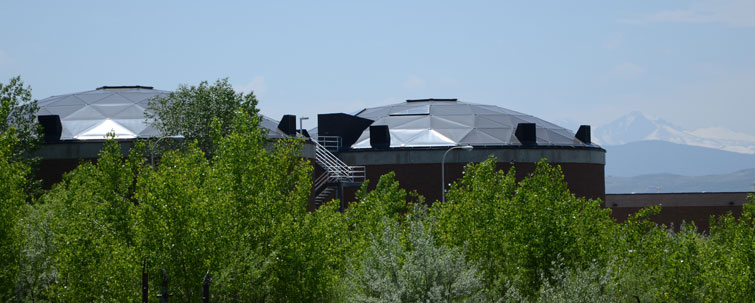 The Industrial Pretreatment Program (IPP) controls the discharge of wastewater pollutants from industrial and commercial sources to:
protect the quality of receiving water and biosolids
prevent interference with wastewater treatment and infrastructure
protect worker health and safety
Federal and state regulations require the City to operate an EPA approved IPP. In Colorado, EPA Region 8 oversees IPPs.
Fort Collins Utilities Water Reclamation Division operates and maintains two wastewater treatment facilities under the National Pollutant Discharge Elimination System (NPDES) permit program, which regulates sources that discharge pollutants into waters of the United States. The NPDES permit program is administered by the State and discharge permits are issued by the Colorado Department of Public Health & Environment (CDPHE).


The City's NPDES permits require the implementation and maintenance of an IPP in accordance with the Clean Water Act, the Code of Federal Regulations, the Colorado Water Quality Control Act and the Colorado Pretreatment Regulations. For more information on local wastewater regulations, see Article IV of the Fort Collins Municipal Code.


Businesses that operate industrial processes are subject to pretreatment regulations and may be required to obtain an industrial discharge permit. A business that is required to have an industrial discharge permit is referred to as a significant industrial user.