Canal Importation Drainage Basin Capital Improvement Projects#
Funding for capital improvement projects (CIP) in the Canal Importation Basin comes from stormwater utility fees collected from Fort Collins Utilities customers. Stormwater CIPs are identified in the Basin Master Plans and are intended to help alleviate flooding during a 100-year storm event.
Sheldon Lake Drainage Improvement#
Part of the 2001 Master Drainage Plan, this project was completed in 2003 and consisted of numerous drainage improvements in the area north of Mulberry Street and west of Sheldon Lake. Additional stormwater detention was provided in the City Park Golf Course and in Sheldon Lake. Uncontrolled stormwater spills were eliminated from the New Mercer Ditch and the Larimer County Canal No. 2 between Mulberry Street and the West Vine/Canal Importation basin boundary.
West Prospect Ponds#
Completed in 2006, this project included stormwater drainage improvements that eliminated overtopping of detention ponds, which resulted in more than 120 homes being removed from the 100-year floodplain. The overall project limits began at the southwest corner of West Prospect Road and Overland Trail on the City-owned property and extend north to the Minatta/CSU property line west of Overland Trail.
Canal Importation Ponds Outfall (CIPO)#
With construction beginning in 2008, the objective of CIPO was to mitigate local flooding in the area generally north of West Prospect Road, south of Glenmoor Drive, east of South Taft Hill Road and west of Shields Street. Much like the rest of the Canal Importation Basin, this area was fully developed with undersized sized storm sewer and few detention ponds. The project constructed or enlarged several detention ponds and improved channels and ditches to mitigate stormwater runoff in the event of a 100-year flood. Construction was completed in 2012.
Scenic View
and

West Orchard Ponds#

The 2009 West Orchard and Scenic View pond improvements were initially recommended for the Plum Channel as part of the 2001 Master Plan. Significant flooding occurred in this area within residential neighborhoods and at roadway crossings. Improvements were constructed from Kimball Road to Ponderosa Drive to mitigate flooding. Improvements alleviated unrestricted runoff and overflow spills that caused significant flooding during major storm events.
Clearview Channel Rehabilitation#
This 2014 project was located between Briarwood Road and Hillcrest Drive. The main goals included long‐term stability of the channel and ease of future maintenance. Maintaining or increasing the overall conveyance capacity and improving upon the overall channel habitat rating was also a primary goal for the project. During construction, the channel was rebuilt to repair eroded areas, prevent further erosion, improve maintenance access, and enhance channel habitat.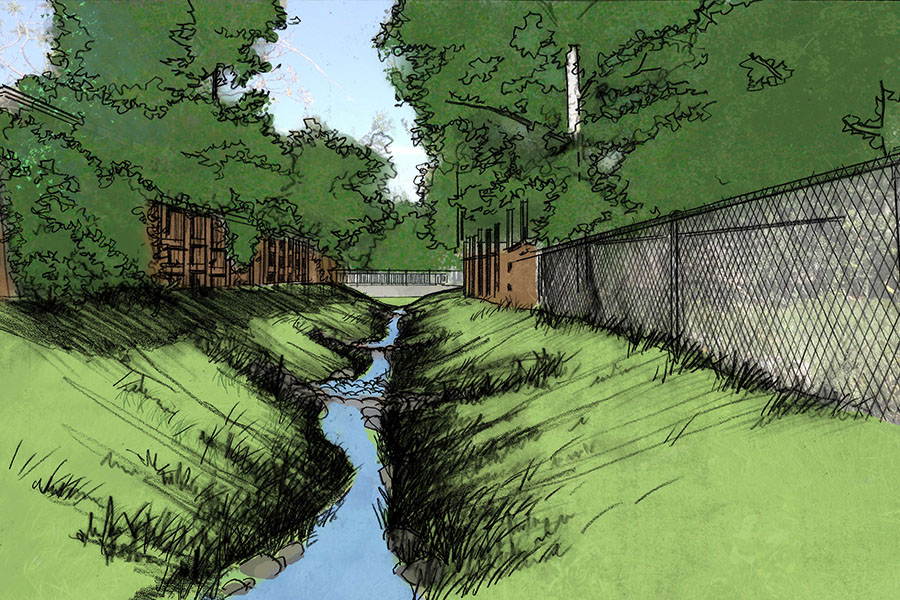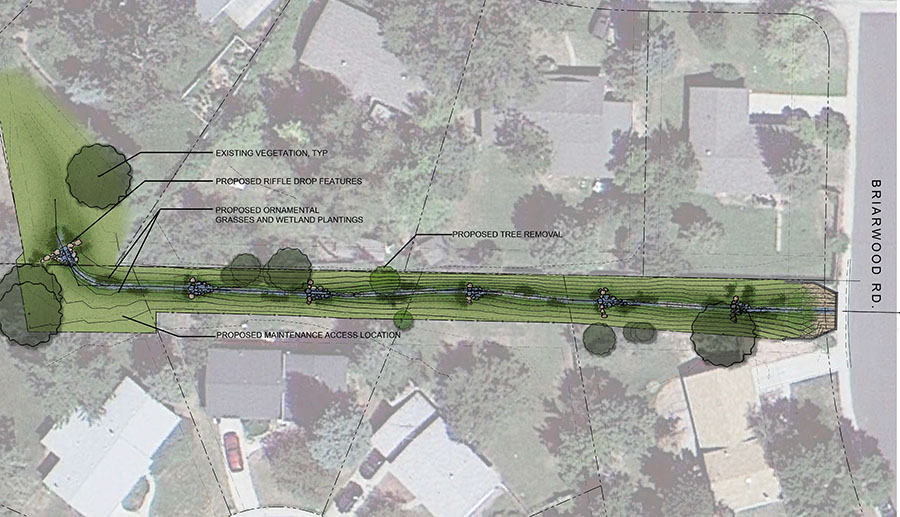 Skyline Storm Sewer#
The Skyline Storm Sewer Improvement project replaced an undersized deficient storm sewer in 2018 along Skyline Drive east of Crestmoore Street. This location had documented history of minor flooding. While the previous storm sewer failed to effectively convey even a 2-year storm runoff, design and construction of the new system was optimized to convey up to a 10-year storm, providing additional protection to surrounding properties and homes.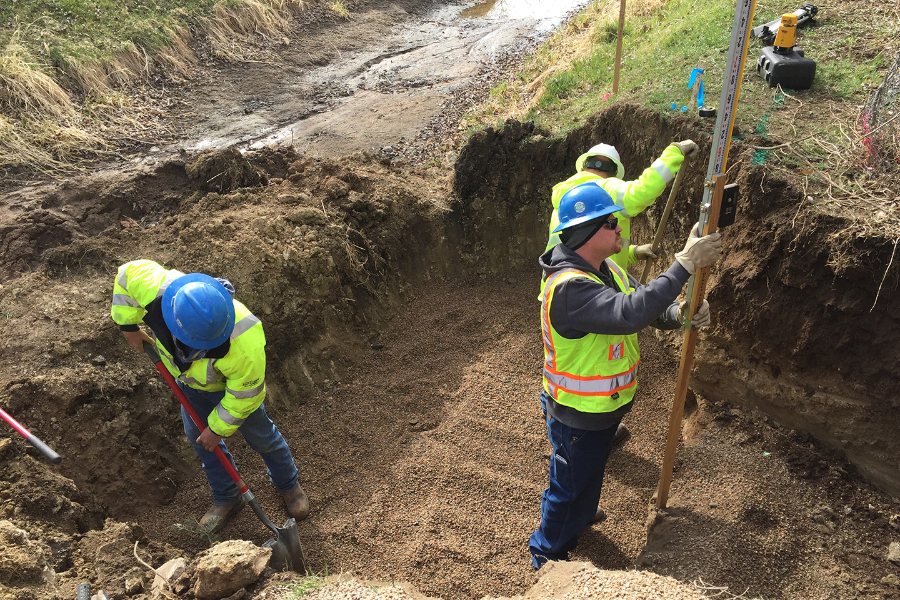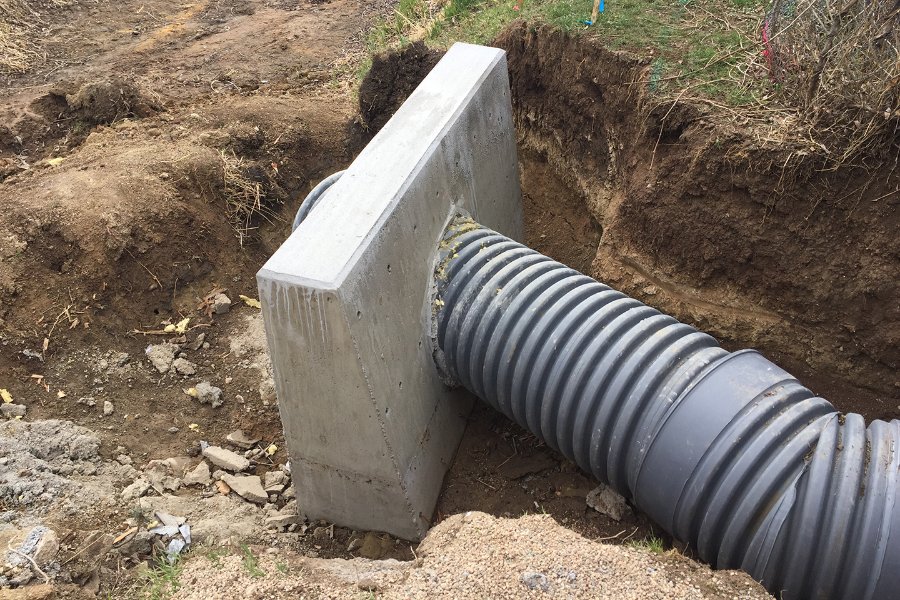 ---
Did You Know?
After a rain, skipping watering until the grass dries will save not only water, but also money.
You can sign up for LETA911 to receive local emergency alerts.