How We Compare – Commercial/Industrial Electric Rates#
The Colorado Association of Municipal Utilities (CAMU) compares electric rates among municipalities, as well as investor-owned and cooperative utilities.
In January 2021, CAMU surveyed utilities to determine the average cost of electricity in Colorado. Based on that data, Fort Collins Utilities consistently ranked lower than the average utility bill for small commercial, large commercial and industrial bills.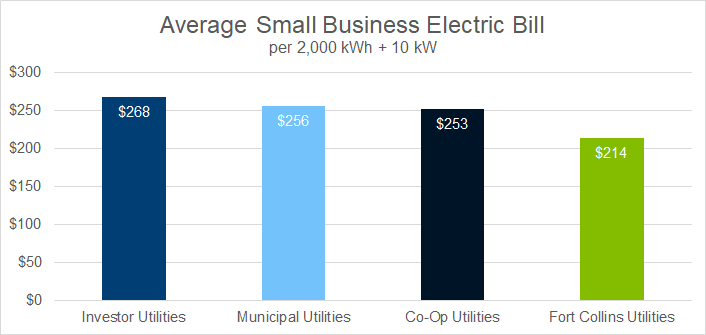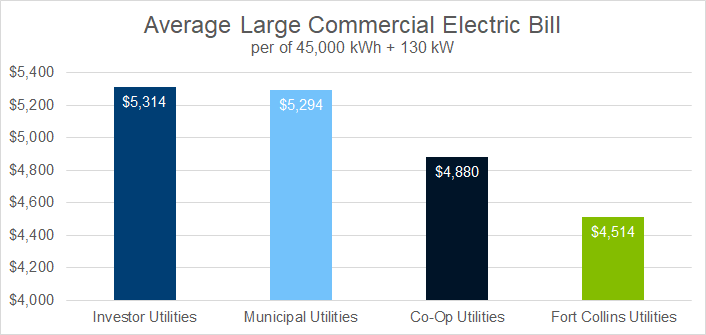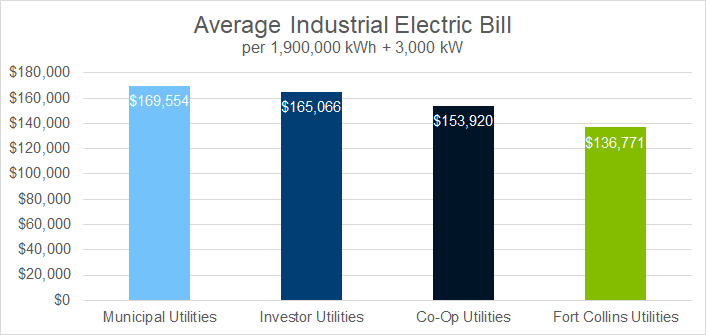 Source: Internal Review of Rates, January 2021