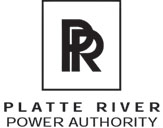 Switch to Save with Energy-Efficient Lighting Options


These Fort Collins retailers offer discounted energy saving specialty LED bulbs and select occupancy sensors in collaboration with Fort Collins Utilities and Platte River Power Authority.

Many styles are available. Product brands, selection, pricing and limits vary from store to store. No rain checks.


Store
Address
Phone
LED Discounts
Occupancy Sensor Discounts
Batteries Plus
1107 W. Drake Rd.
970.206.0206

Home Depot North
1251 E. Magnolia St.
970.224.1239

Home Depot South
4502 John F Kennedy Pkwy
970.206.0774

Josephs' Hardware
2160 W. Drake Rd.
970.493.8000

Sam's Club
4700 Boardwalk Dr.
970.229.0797

The Light Center
2725 S. College Ave.
970.226.3430

Wal-Mart
4625 S. Mason St.
970.372.3477

Wal-Mart Supercenter
1250 E. Magnolia St.
970.493.3048
---
Did You Know?
Timers or sensors can help save money on outdoor lighting.
Choosing fans before air conditioning, especially during on-peak hours, can save money.
Mowing with a dull blade tears grass and stresses the lawn. Always be sure to mow with a sharp mower blade.