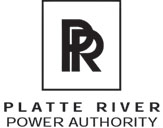 Switch to Save with Energy-Efficient Lighting Options


These Fort Collins retailers offer discounted energy saving specialty LED bulbs and select occupancy sensors in collaboration with Fort Collins Utilities and Platte River Power Authority.

Many styles are available. Product brands, selection, pricing and limits vary from store to store. No rain checks.


Store
Address
Phone
LED Discounts
Occupancy Sensor Discounts
Batteries Plus
1107 W. Drake Rd.
970.206.0206

Home Depot North
1251 E. Magnolia St.
970.224.1239

Home Depot South
4502 John F Kennedy Pkwy
970.206.0774

Josephs' Hardware
2160 W. Drake Rd.
970.493.8000

Sam's Club
4700 Boardwalk Dr.
970.229.0797

The Light Center
2725 S. College Ave.
970.226.3430

Wal-Mart
4625 S. Mason St.
970.372.3477

Wal-Mart Supercenter
1250 E. Magnolia St.
970.493.3048
---
Did You Know?
You can save approximately 50¢ per load by drying your laundry during off-peak hours.
Algal blooms appear in waterbodies under certain environmental conditions. Mid-summer through early fall is when they most commonly occur.
Installing plastic covers over single-pane windows during the winter can help your home perform better.