Horsetooth Outlet Project (HOP) - Infrastructure Improvements
Outdoor Water Use Restrictions In Effect
City Manager Darin Atteberry signed a declaration and order for mandatory action level IV water restrictions on lawn watering and other outdoor water uses in order to avoid a water shortage due to the ongoing drought conditions, Cameron Peak fire and infrastructure repairs known as the Horsetooth Outlet Project (HOP).
This is pursuant to Fort Collins City Code Section 26-167(a) and the Water Shortage Action Plan (WSAP). Action level IV alternative water restrictions are reserved for unique water shortages that are not adequately addressed by the other action levels in the WSAP.
Mandatory water restrictions are in effect as of Thursday, Oct. 1 for Fort Collins Utilities water customers. The city manager will declare the end of the water shortage and lift restrictions when they are no longer needed, expected by Nov. 30, 2020.
Safety is our top priority. We are monitoring water quality and quantity for wildfire impacts. HOP status and related updates will be added to this webpage as they become available.
The Horsetooth Outlet Project (HOP) is an important infrastructure maintenance project planned by Northern Water and the Bureau of Reclamation to repair and upgrade the Soldier Canyon Dam outlet this fall.
This outlet plays an important role in our daily lives by supplying water to more than 220,000 residents and businesses in Fort Collins and the surrounding areas.
To meet the needs of our community, all residential and commercial customers need to reduce water use to winter (indoor) levels earlier this year. There are many ways to save water; however, stopping outdoor water use is most effective. Learn more about outdoor water restrictions, which began Oct. 1.
Current HOP Status: Scheduled to begin in October. By moving forward with HOP this fall (if conditions continue to be safe to do so), we will be strengthening the Horsetooth Reservoir water delivery infrastructure for the future. The fire could affect water quality in the Poudre River for many future runoff seasons – which makes it even more important to complete the HOP maintenance now.
Share this information with others! Click here to download a printable flyer.
How Are We Doing? Check Out Our Current Water Demand
The average historical water demand on Oct. 27 is 15.6 million gallons (MG). The current demand for Fort Collins Utilities water customers is 14.2 MG. Our goal during HOP is 15 MG.
Thank you for your help reducing our water use! Please continue your good efforts so we can keep the numbers down.
Not sure you're seeing the latest data? Try a hard refresh (shift + refresh) or clearing your browser history/cache. The chart is updated every Monday, Wednesday and Friday with the previous day's data.
Did You Know?
Utilities' overall water use during the winter months is approximately two-thirds lower than summer use. Typical winter water use is about 13-15 million gallons per day (MGD) and summer use ranges from 35-40 MGD. On average, a Fort Collins household uses about 425 gallons during a summer day and only 125 gallons on a winter day.
If conditions during HOP – like continued drought or poor water quality due to the Cameron Peak Fire – prevent or limit the ability to deliver water from the Poudre River, a temporary backup pump system will convey water from a different Horsetooth Reservoir outlet to the Utilities Water Treatment Facility. However, the capacity of this backup system is expected to supply only average Utilities winter water demands, which does not include irrigation or other seasonal outdoor uses.
If water demand levels have not decreased to typical winter levels and the backup system is used, there will likely be a water shortage. Outdoor water use restrictions will proactively increase Utilities' ability to deliver full water demand if the limited-capacity backup pump system is needed before overall demand decreases to typical winter levels.
Our goal is to REDUCE water use from summer levels to winter levels by the time HOP begins – and the best way to achieve this goal is to stop outdoor water use beginning Oct. 1.
In addition to Fort Collins Utilities, the Soldier Canyon Dam outlet supplies water to neighboring communities who receive their water from:
All water districts impacted by HOP are asking customers to reduce water use during the project, with the main focus to stop outdoor water use on Oct 1. Check with your water district to learn more, if you are not a Fort Collins Utilities water customer.
HOP Story Map
Learn more about HOP and see what water district you're in with an interactive map.
How Will HOP Affect Our Community?
Fort Collins Utilities is fortunate to receive water from two sources: Horsetooth Reservoir and the Cache la Poudre River. However, during HOP, Utilities will rely on Poudre River water supply, making it even more important to ensure our water resources are used efficiently.
Starting Oct. 1, we need your help using less water so we can get the most out of our water resources.
The City is also doing its part by requiring all departments to stop non-essential water use. You might notice some park lawns and other areas go dormant a little early this year and dustier vehicles as we hold off on fleet car washing throughout HOP.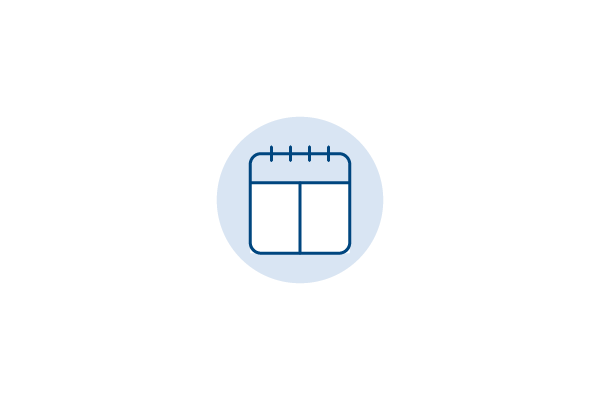 When Will HOP Begin?
Work will begin in October and is expected to last 30-45 days, likely ending in early December (weather permitting). This timing was chosen to decrease impacts to customers and landscaping and allow time for the work to be completed before winter weather sets in.
Prior to the start of HOP, Northern Water will gradually lower reservoir levels by releasing water to municipal, industrial and agricultural users as normal, but stopping flows into the reservoir. As a result, you may already see extended beach areas. Lower water levels will help workers accomplish their tasks more safely.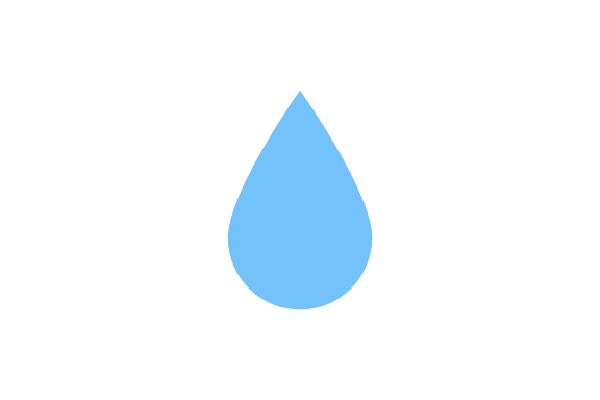 So, What Is An Outlet?
If you're wondering what an outlet is, you're not alone. To put it in simple terms, the outlet being repaired is the pipe that delivers water from Horsetooth Reservoir to our Water Treatment Facility and the Soldier Canyon Water Treatment Plant. It's a very valuable asset in delivering the water we drink, bathe in and use on our landscapes.
There's a much more complicated answer that involves intake structures, conduit, control house gates, regulating gates, valves, gate chambers and stilling basins – all of which are located in a dam and are used to control water releases from a reservoir.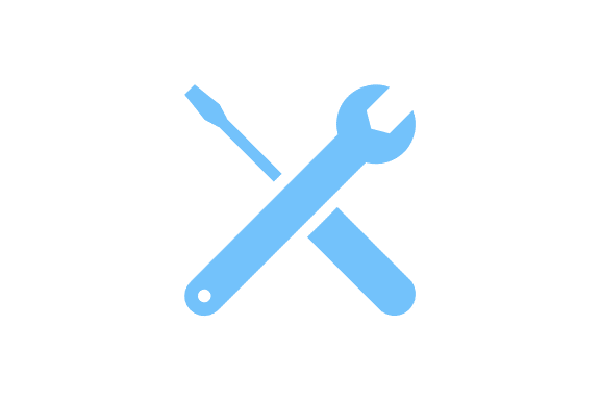 What Are The Improvements?
This necessary and proactive maintenance project will help protect our infrastructure and water supplies into the future.
During the maintenance, crews will remove rust, recoat valves and replace rubber seals. Dive teams also will install new stainless steel trash racks to more efficiently prevent water-borne debris from passing through the outlet structure to the water treatment plants.
Help Save Water During HOP: Stop Outdoor Watering Oct. 1
Beginning Oct. 1, all residential and commercial customers need to stop outdoor water use.
Exceptions include athletic/active fields for health and safety purposes and raw (untreated) and well water customers because this water is not affected by HOP. Examples include City parks, golf courses, cemeteries, The Gardens on Spring Creek, Colorado State University and schools, though we are all working together to save water.
We typically see a drop in water use by mid-October as temperatures cool and landscape watering ends for the season. On average, a Fort Collins' household uses 300 gallons less a day in the winter than during the summer months, with community-wide use averaging around 15 MGD compared to 40 MGD in the summer.
Fortunately, this is the tail end of the irrigation season, and depending on the weather, many systems are turned off and ready to be winterized by this time.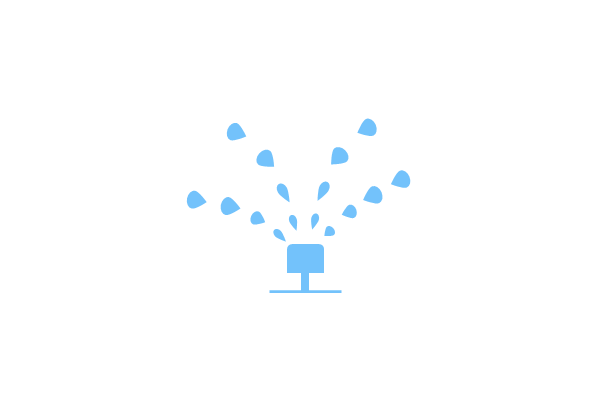 How Can I Help?
Stop outdoor water use Oct. 1.
Share this information with your neighbors, friends and family.
Water trees and shrubs deeply prior to Oct. 1 (and again following HOP, if needed).
Don't pressure wash or spray outdoor surfaces with hoses - use dry methods like sweeping and leaf blowers instead.
Place a 'Reduce Your Use' yard sign in your lawn to encourage others to do the same. Request a sign here.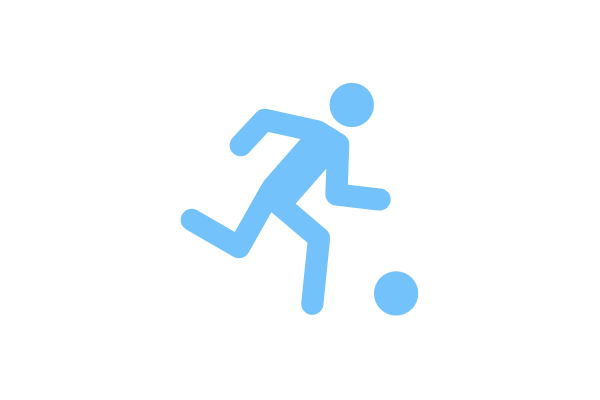 What Will the City Do?
Limit outdoor water use to athletic fields and areas necessary for public safety.
Maximize use of raw (untreated) water on landscapes.
Stop fleet vehicle washing unless approved for health and safety.
Only street sweep atrial and collector streets once a month.
Conserve All Year Long
Limit or avoid car washing.
Install high-efficiency water fixtures, including showerheads and toilets (check out our rebates).
Wash only full loads (dishes and laundry).
Take shorter showers (less than 5 minutes is best).
Project-specific questions: Northern Water or 970-416-8040.
Water conservation tips and ways to save during HOP and beyond: SE9QQGZjZ292LmNvbQ==, 970-416-8040 or use the contact form below.
---