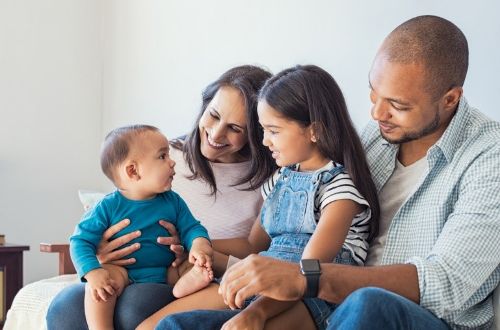 In partnership with Epic Homes, Colorado State University is conducting an indoor environmental quality (IEQ) study to improve our understanding of the connections between community health and well-being from energy efficiency upgrades.
Home occupants may be asked to participate in the study after setting up the initial efficiency assessment. If the home is a rental property, the property owner will be informed of tenant participation.
The study provides free measurements and analysis of IEQ indicators before and after the home upgrades.
Participation is voluntary and not a requirement to participate in other Epic Homes/Efficiency Works™ Homes programs. 
What are the potential health and well-being impacts from energy efficiency upgrades?
More than two-thirds of our lives are spent indoors. Research has shown that negative health and well-being symptoms and conditions are associated with poor IEQ. Independently, studies have indicated that energy efficiency upgrades can impact indoor air pollution, comfort, affordability and stress.
One of the focus areas of the CSU study will be infiltration of outdoor particles, which is a leading environmental health risk factor. Exposure to outdoor air pollution is also a modifiable health risk factor where, in Fort Collins, small improvements can make a big difference.
Potential impacts from energy efficiency upgrades may include:
Reduced energy cost burden
Improved perception of home
Improved thermal comfort
Reduced infiltration of outdoor air
Improved indoor air quality
These factors, among others, can influence:
respiratory health, sleep environment and quality stress
cardiovascular, respiratory and cancer risk
mental health
quality of life
Additional Study Details*#
Homes must be eligible for and complete an Epic Homes home energy assessment. Homes that complete only an assessment and homes that complete the recommended upgrades are both eligible to participate in the study.
Owner-occupied and renter-occupied homes are eligible to participate in the study.
To participate in the study, homes must be heated by natural gas and be a single-family detached home (i.e., does not share a wall with another home). Exceptions for study participation may be made for single-family attached homes (e.g., duplex/townhome, triplex, and quadplex) where the property owner intends to upgrade all attached units.

Note: Electric-heated homes and single-family attached homes are eligible to participate in the Epic Homes assessment and upgrade program

Study participants can expect three home visits from CSU staff over approximately six to nine months.
The first visit will take place shortly after the efficiency assessment. It will include an overview of the study and consent for participation, installation of IEQ measurement devices and a questionnaire.
There will be a follow-up visit one to two months after the assessment and another follow-up after six to nine months. Each visit will include installation of a research-grade measurement device and a questionnaire.
CSU staff will return one to two weeks after each visit to retrieve the research-grade measurement device for use in other participating homes. The other devices will remain installed for the duration of study participation.

Research-grade particulate matter measurement device: The UPAS is a research-grade device for sampling fine particulate matter. This device will be installed for one to two weeks at a time.
Indoor environmental quality measurement device: The IEQ measurement device measures fine particulate matter, carbon dioxide, volatile organic compounds, humidity, temperature, light and noise. Up to four devices may be installed in each home, including one device in the living space, a bedroom, the garage and outside. These devices will remain installed for the duration of study participation.
Home energy monitor device: The home energy monitor device will measure electricity consumption to identify which appliances may be connected to changes in IEQ. It will be installed in the electrical box by a certified electrician and will remain installed for the duration of study participation.

Study participants will be compensated for their time at a compensation rate comparable to similar studies. This will include a pre-paid debit card of $30 for the first visit, $40 for the second visit and $50 for the third visit.

CSU will analyze IEQ indicators data and provide a summary report to the study participant. More detailed individual home data can be made available upon request. If the home is a rental property, property owners may request the summary report or raw data be shared with them by the tenant.
*Please note this is a new study and may have process improvements as Fort Collins Utilities and CSU receive study participant feedback. Changes to the study process will be reflected here as soon as possible.
---
Did You Know?
Algal blooms appear in waterbodies under certain environmental conditions. Mid-summer through early fall is when they most commonly occur.
Cleaning your dryer filter regularly prevents lint build ups that can reduce airflow resulting in clothes not drying completely.
There are more than 500 miles of water mains throughout Fort Collins.