Trouble paying your bill due to COVID-19 concerns?
To support our customers during this crisis, we have not turned off utility services due to non-payment since March. As life slowly goes back to a new normal, utility operations, including disconnections, will resume.
If you are unable to pay your bill, please contact us as soon as possible at 970-212-2900 to set up a payment arrangement or to be connected with one of our partner agencies that distribute payment assistance on our behalf.
Donate
to

the

Payment Assistance Fund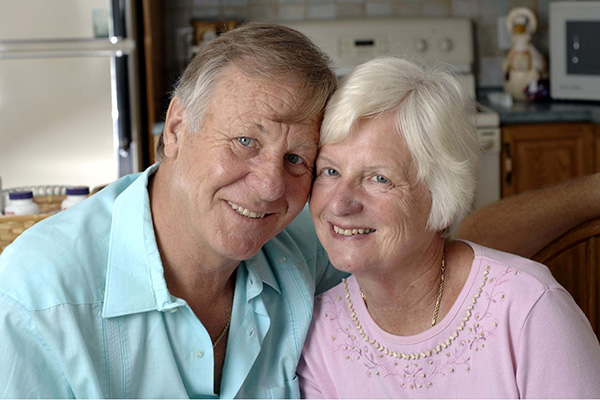 Helping Families
In

Need

Jim worked his entire life and retired, planning to live modestly. But when his wife had a medical crisis, their finances were wiped out and life as they knew it was turned upside down.

"We were getting back on our feet on a small income, but we fell behind on our utility bills and couldn't get out of that hole," Jim said.

In his time of need, Jim turned to Fort Collins Utilities and Energy Outreach Colorado (EOC) for help. Through assistance from the Payment Assistance Fund, Jim and his wife were able to catch up on their overdue utility bill and get back on track.

"The program helped us get caught up [on our electric bill] and we are more stable now," Jim said.

Jim and his wife are not alone in their struggle. With increasingly high housing costs, unexpected medical crises and life's regular curveballs, many local families and individuals struggle to pay their electric and water bills. Often, the need for assistance exceeds the available resources and people are turned away. Because of this, we are asking for your help.

You can help those in need with a monthly or one-time donation to Utilities' Payment Assistance Fund. One hundred percent of donations assist families and individuals in our community. Every donation is matched dollar-for-dollar by Energy Outreach Colorado, so your gift goes further. All donations, no matter the size, make a difference.
NOTE: This is not for paying your personal Utilities bill. To pay your bill online, click here.
After serving in the U.S. Navy for 20 years and living around the world, Joe wanted his family to settle down in his favorite community – Fort Collins. But he didn't anticipate the difficulty transitioning his military work experience into civilian life and the rising cost of living in Fort Collins. "After all the moving around we did, I wanted to give my kids some stability and have them go to high school someplace where I wouldn't have to worry about them," he said.

"When I was here as a kid Fort Collins was reasonably priced and a great place to grow up," he added. "Now it's so expensive. A three-bedroom, one bath apartment rents for around $1,500 a month."

The 45-year-old single dad has an hourly job in production support at a local manufacturing plant and recently earned an associate degree in business. But he's still "living paycheck to paycheck and working [his] way up." Last summer, he experienced a financial setback when holiday plant closures reduced his work hours.

"I had to overcome my pride and ask for help," he said, describing how relieved and thankful he was that Energy Outreach Colorado, in partnership with Fort Collins Utilities, helped him catch up on his utility bill. "I was in a bad place, and they really came through and helped out. I appreciate it."

Joe plans to continue his education at Colorado State University and pursue a career in mass communications, which he enjoyed as a journalist and broadcaster in the Navy. "The civilian world doesn't necessarily see my qualifications as the military did," he explained.

Help those in need with a one-time or monthly donation to the Payment Assistance Fund. One hundred percent of donations assist families, senior citizens and others in our community and can help them avoid making tough decisions like whether to pay their utility bill or buy food.

When Mary, a single mother, was unexpectedly laid off, she was faced with a tough decision: whether to buy food for her family, pay rent or pay her utility bills. Because Mary lives in subsidized housing, receiving a disconnection notice also could result in eviction.

In her time of need, Mary turned to Fort Collins Utilities and Energy Outreach Colorado (EOC) for help.

By receiving help from the Payment Assistance Fund, Mary and her daughter were able to stay in their home. With one less stressor, she was able to complete a job training program and obtain full-time work.

"It most definitely took some stress off my shoulders," Mary said. "I don't like to ask for help, and we were selling what we could [to make some extra money], but it was a reality we had to face."
Make a one-time donation or add a recurring amount to your utility bill.
Donations may be tax deductible. We will send a year-end letter/receipt to donors in January. Consult your tax advisor.
Learn more about your donation