2018 Water, Sewer, Stormwater Infrastructure Improvements#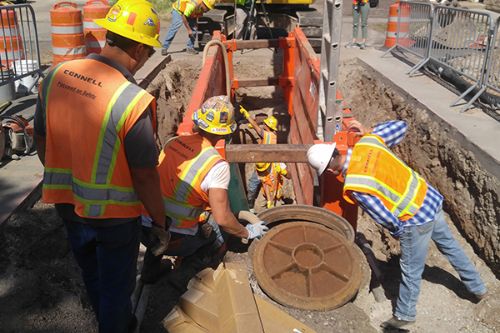 In 2018, Utilities construction and maintenance crews continued to replace aging infrastructure and construct improvements. This annual pipe replacement program is coordinated with the Streets maintenance schedule for efficiency, cost effectiveness and reduced traffic and neighborhood impacts.
January to December:
Eight waterline projects totaling 8,110 feet of 6, 8 and 12-inch diameter pipes.
Nine wastewater projects totaling 5,175 feet of 6-inch diameter pipes.
Six stormwater projects totaling 1,630 feet of varying sizes of pipes, drainage channels and detention ponds.
View project map.
---
Did You Know?
LED light bulbs use 75% less electricity than traditional incandescent light bulbs.