Water Availability
and

Demand#
Fort Collins Utilities regularly evaluates several factors to determine the status and condition of our raw water supply and resources to ensure ample water for our customers.
Water Supply Status
The Cameron Peak and East Troublesome wildfires will likely impact Utilities water availability in 2022 and subsequent years.
Utilities staff continue to monitor the potential impacts to both the Poudre River basin and the Colorado-Big Thompson project system from these fires, which may be exacerbated if drought conditions persist in the region.
The Colorado River basin remains in a significant drought. Utilities staff will continue to monitor conditions throughout the year.
In October, Northern Water set the initial 2023 Colorado-Big Thompson project quota at 40% due to uncertainty regarding Colorado River Basin drought management policy and Northern Water's commitment to system resiliency. Typically, the initial quota is set at 50%. An additional quota is issued in April each year and more can be issued by the board in later months. Utilities staff assess snowpack, soil moisture, climate outlook and reservoir storage to determine if any actions need to be taken in the spring.
If we need to implement water restrictions, we have the Water Shortage Action Plan (WSAP) to guide our decisions and actions.
Water Resources Division maintains close communication with Northern Water regarding any drought response or policy action affecting the CBT system. As of now, there is no indication of drought management action needed from Northern Water.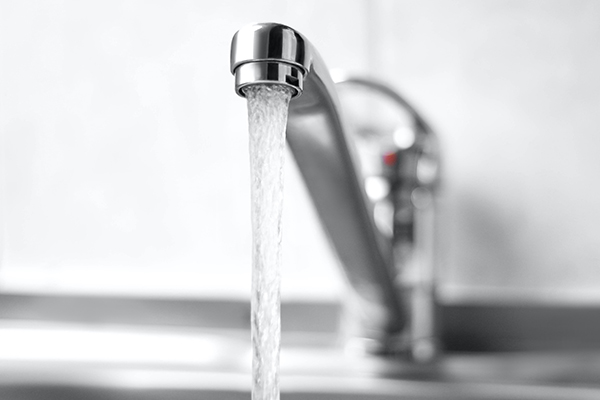 Water Demand
Water demand within the Utilities water service area was 103% of the projected demand for October.
Reservoir Storage
Colorado-Big Thompson project reservoirs (Granby, Carter and Horsetooth): 77% full
Horsetooth Reservoir: 51% full
Joe Wright Reservoir: 66% full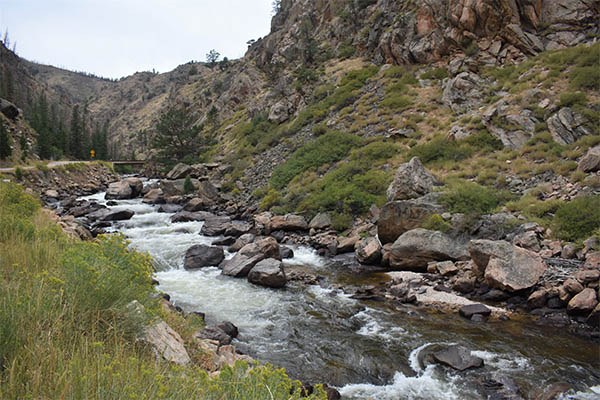 River Streamflows
Graphical data for the Poudre River is available online:
Weather
The mean daily high temperature for October was 68 degrees Farenheight (above average) with 0.33 inches of precipitation (below average).
Drought Monitor
Larimer County is experiencing abnormally dry conditions. The Colorado River basin remains in a severe drought.
Climate Outlook
National Oceanic and Atmospheric Administration (NOAA) climate outlooks for the northern Front Range and northern mountains for the next three months:
Equal chances of above or below normal precipitation.
Leaning above normal temperature.
---
Did You Know?
Wearing an extra layer of clothing during the winter and lowering the thermostat a few degrees can help save money and energy.
Watering in the early morning or late evening when there's less wind reduces water loss.