Turn off your sprinkler system
by

Oct. 1

for

a

chance

to

win $50 off your water bill.#
Shift your water use and voluntarily stop watering your lawn a little earlier this year to join a community of champions dedicated to saving water – a vital resource in our semi-arid climate.
Turning off your system a little earlier than normal this fall shouldn't affect your lawn's health. It will come back strong and green in the spring.
Eligible residential Fort Collins Utilities water customers who pledge to save water and turn off their sprinkler system by Oct. 1 will be entered into a drawing for $50 off their water bill. You could be one of 100 winners!
Thank you to everyone who pledged! Bill credit winners will be notified by the end of October.
In 2022, 1,105 households pledged to shift their water use. Thank you for helping us reach our goal!
Together, we can make
a

difference.#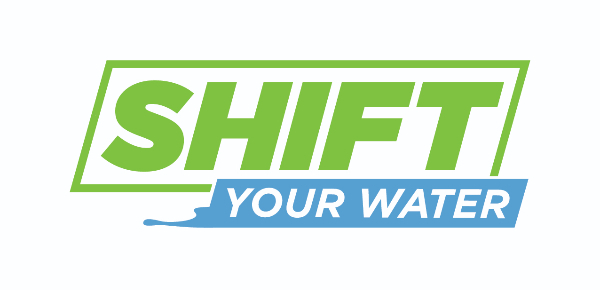 We typically see a drop in water use by mid-October as temperatures cool and landscape watering ends for the season. On average, a Fort Collins' household uses 300 gallons less a day in the winter than during the summer months, with community-wide use averaging around 15 million gallons per day (MGD) compared to 40 MGD in the summer.
By shifting your water use and turning off sprinklers just a couple of weeks earlier, we can see a big decline in community water use. In 2021, 557 customers saved nearly 2 million gallons of water by turning off their sprinkler systems by Oct. 1. Let's do it again this year!
Frequently Asked Questions#
Yes. Even if you participated last year, to be eligible for the bill credit drawing this year, you need to pledge again.

The pledge targets turf (lawn) watering only, which is the highest demand of the sprinkler system. As temperatures get colder and days get shorter, turf will slowly move into dormancy and need less water.

The pledge excludes limited amounts of drip irrigation and hand watering trees and vegetable gardens, which may still require some water into October to maintain plant health.

No. You do not need to winterize your system to be eligible for the bill credit drawing. However, it is important to winterize your system after you turn it off to avoid damage from freezing irrigation lines and breaks as fall turns into winter.

Parks and other facilities that manage playing fields typically continue to water into October for player safety. This ensures grass regeneration continues during sports use.

If you are a renter or live in an apartment, you may not have control of your outdoor irrigation. That's okay! Talk to your landlord to see if it's on option to turn off the sprinkler system. If not, there are other ways you can save:

Limit showers to five minutes.
Only wash full loads (clothes and dishes).
Turn off the faucet when not in use (brushing teeth, shaving, etc.).
Fix leaks and receive rebates when you install qualifying efficient toilets, showerheads, and appliances.

80% of Fort Collins' community members support climate action and want simple, easy actions they can take to do their part. Shift is dedicated to mobilizing our community to reach our climate action goals of a 20% reduction in carbon emissions below 2005 levels in 2020; 80% reduction by 2030; and to be carbon neutral by 2050 in addition to adapting to our changing climate. Saving water is a key strategy to strengthening our resilience as our climate changes over the next few decades. The City of Fort Collins adopted the Our Climate Future Plan in March 2021 to better reach these goals.
---
Did You Know?
Oil and other toxic vehicle fluids end up in puddles where our kids and pets like to play. Don't drip and drive.
Planting shade trees to block unwanted summer sun is a good, long-term approach if you plan to be in your home for many years.
Activating sleep mode on computers (see ENERGY STAR® for details) uses less energy without sacrificing quality or performance.