2024 Transportation Projects Fair#
Save the Date!
The 2024 Transportation Projects Fair is scheduled for Thursday, Feb. 22, 2024 from 4:30 p.m. to 7:30 p.m. at the Northside Aztlan Community Center. This website will be updated as we get more details.
2023 Transportation Projects Fair#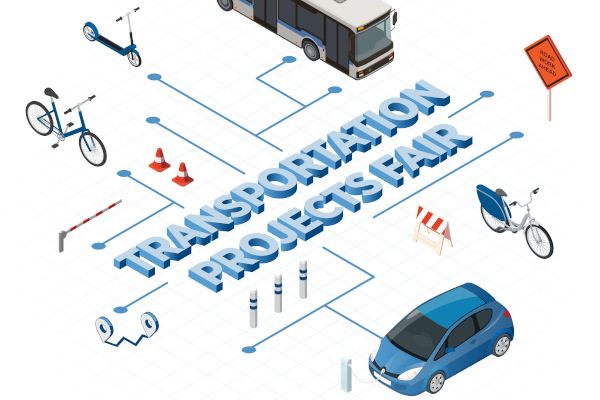 The fair was held on Thursday, February 23, from 5:30-7:30 p.m. at the Fort Collins Senior Center, 1200 Raintree Dr.

The open house-style event allowed members of the public browse a variety of short and long term projects planned throughout the city and talk to city staff and regional partners. Refreshments were served and an interpreter was available.
Virtual Open House 2023#
Check out the transportation projects featured at the 2023 fair below. If you would like for someone to contact you about the topics, you can fill out the form at the bottom of the page.
Virtual Open House Feedback Form#