FC Moves is a department within the City's Planning, Development, and Transportation Service Area that exists to advance mobility solutions to increase walking, bicycling, transit use, shared and environmentally sustainable modes. To learn more about our Vision, Mission and Values, click here.
Plans
in

Progress#

The plans below are currently under development. Once adopted, these plans will guide the work of FC Moves into the future. Explore these plans and learn about opportunities for engagement to help shape their development.
N. College MAX Plan#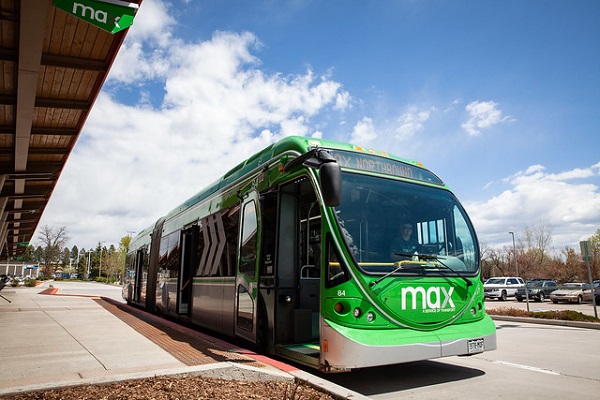 The City of Fort Collins is developing a future vision for transit service on North College Avenue from Downtown Fort Collins to Terry Lake Road. This study will explore bringing the MAX Bus Rapid Transit Route to North College Avenue.
Adopted Plans#
The plans below have been adopted by City Council and are actively guiding the work of FC Moves. Explore these plans to learn more about how Fort Collins plans to advance mobility solutions.
Active Modes Plan#
The Active Modes Plan updates the 2014 Bicycle Master Plan and 2011 Pedestrian Plan as well as incorporating micromobility devices such as skateboards and scooters. The plan identifies key opportunities to significantly improve and expand the City's existing active modes networks, support facilities, policies, and programs. The plan envisions Fort Collins as a place where walking, bicycling, and using other active modes are safe, accessible, convenient, joyful, and desired by people of all ages and abilities.
Visit our Active Modes Plan page for more information.
Transportation Master Plan#
The 2019 Transportation Master Plan establishes a vision for mobility in Fort Collins, achieved through a safe and reliable multimodal transportation network for all residents, visitors, and employees. To achieve this outcome, this plan outlines a bold vision to improve the accessibility, mobility, reliability, and safety of the transportation system for all modes.
Transit Master Plan#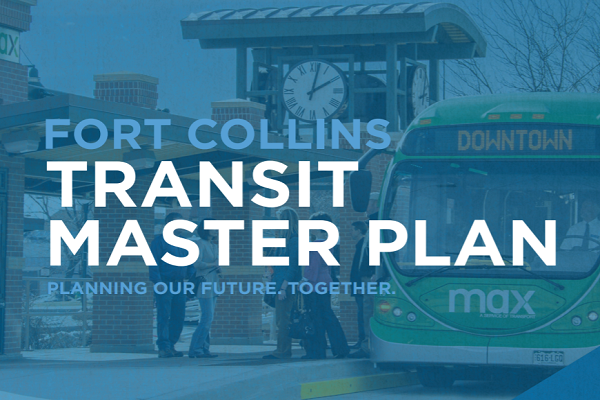 The principles and policies in the 2019 Transit Master Plan provide a high-level framework guiding Transfort's growth over the next 20 years.
City Plan#
City Plan, adopted in 2019, is Fort Collins' comprehensive plan that guides how the community will grow and travel in the next 10-20 years. City Plan describes our community's vision and core values, as well as providing policy guidance and implementation actions to achieve both.
Current Projects#
Paving and multimodal improvements are coming to a street near you. To find out more about our current projects, visit our current projects page.
Mountain Avenue Reshaping
The purpose of the Mountain Avenue Reshaping Concept Study is to identify future improvements for Mountain
Avenue between Howes Street and the Lincoln Avenue Bridge. The Concept Study will develop a vision for Mountain Avenue that celebrates the importance and history of the corridor that is beautiful and user friendly.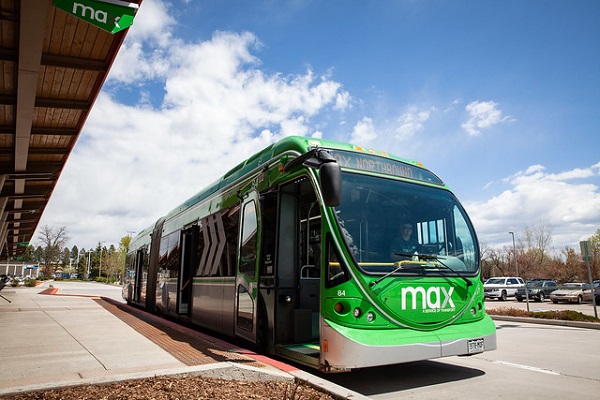 West Elizabeth Bus Rapid Transit Corridor
The West Elizabeth corridor is identified in the Transit Master Plan as part of a citywide network of Bus Rapid Transit (BRT) routes. The City in cooperation with CSU is currently working on designing this new and exciting BRT. Keep informed here.
City Park Ave. & W. Mulberry St.
The City is constructing transportation improvements in conjunction with road resurfacing in the City Park Ave./W. Mulberry St. area in Summer - Fall 2023. The project includes intersection improvements, improved bike lanes on City Park Ave., and sidewalk widening on W. Mulberry St.