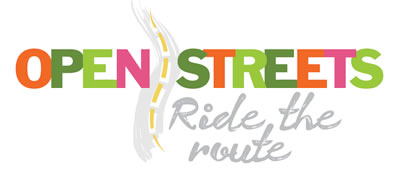 What is Open Streets?
Open Streets events are growing across the nation with events hosted in more than 100 American cities. During Open Streets events, the event route is closed to cars but programmed with various activities. In 2017, Fort Collins Open Streets events will feature tactical urbanism projects along the two- to three-mile route, as well as programming by local organizations and businesses. Participants are encouraged to Ride the Route and explore streets that are walkable and bikeable on a daily basis.
2017 marks the fourth year Fort Collins has hosted Open Streets events. This year, our events will bring a new flavor than in the past. Come Ride the Route! For more information on the national initiative, visit openstreetsproject.org.
Food Trucks
Local Business and Organizations
City of Fort Collins-Waste Reduction & Recycling
>Red Door Options Group of Realtors
Danna Kruse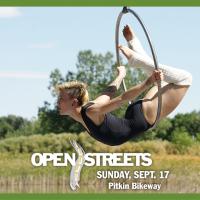 Interested in what happens at Open Streets? Click the title above to watch our September 2017 promotional video!
You won't want to miss this great event to close out the summer! Enjoy food trucks, live music, local artists, businesses and organizations. See which organizations will be at Open Strets below.
Coming September 17 to a neighborhood near you!
Come Ride the Route on Sunday, September 17, 2017 along a nearly three-mile route. Our second Open Streets event of 2017 will be from Overland Park to S. Shields St, including: Pleasant Valley Rd., Clearview Ave., Castlerock Dr., and Springfield Dr.
Our second event of 2017 features a collaboration with Create Places. Enjoy programming along the route, including food trucks, live music, local artists, and more. Meet local businesses and organizations, and enjoy a day in the street, free of cars.
Event Goals
Encourage active, sustainable transportation options.
Highlight bikeable and walkable routes in Fort Collins.
Feature neighborhoods and their inherent assets.
Connect neighbors, local business, and organizations through innovative programming.
Want to be involved in Open Streets?
Do you live near the Open Streets routes?
Bring your talent, skills, and neighborhood passion to the street! Bring your morning coffee or lunch to the street, chalk your block, or show off your art and talent.
Volunteer for Open Streets.
We provide lunch to our volunteers, plus great swag donated from OtterBox and OtterCares Foundation, including a portable solar charger! Morning and afternoon positions are available.
View Volunteer Opportunities
Bring your business or organization to Open Streets.
Contact Nick Heimann at bmhlaW1hbm5AZmNnb3YuY29t for details on how you can join the event and other local business.
Interested in sponsorship opportunities?
Contact Nick Heimann at bmhlaW1hbm5AZmNnb3YuY29t for details.
Upcoming Events
Sunday, September 17, 2017, 10 a.m. to 3 p.m.-Clearview Ave., Castlerock Dr., Springfield Dr., & Pitkin St.
---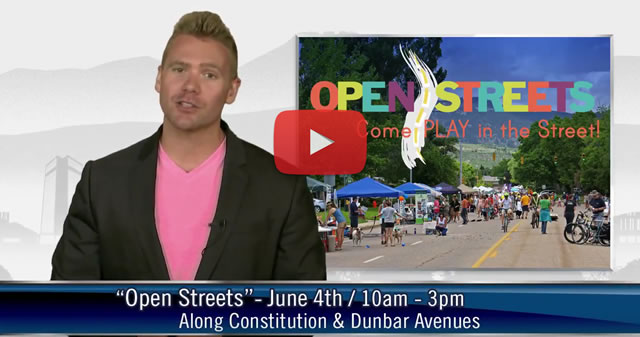 2017 Gallery