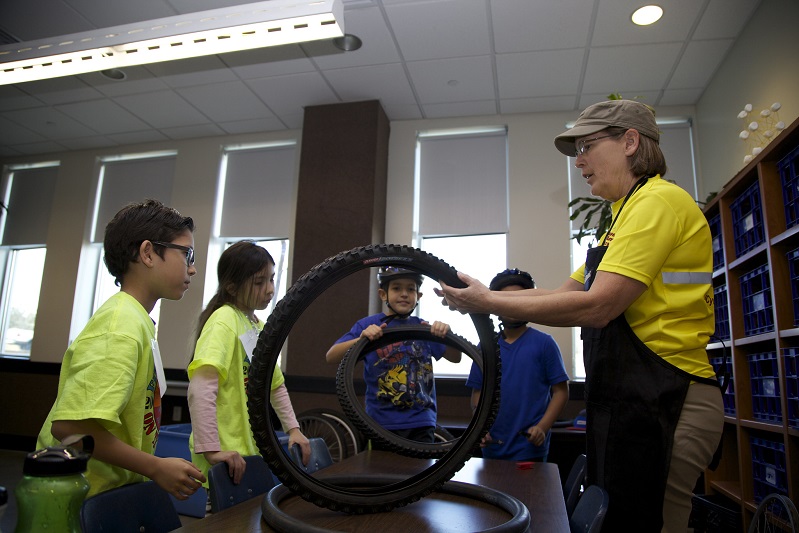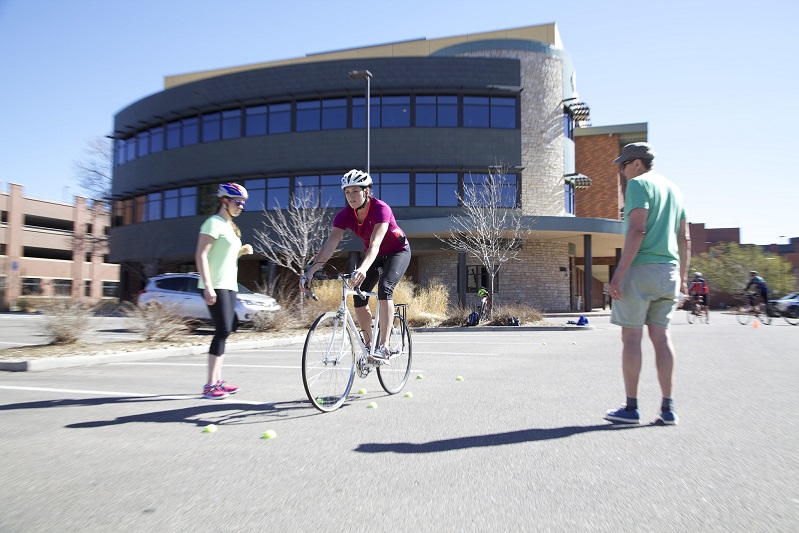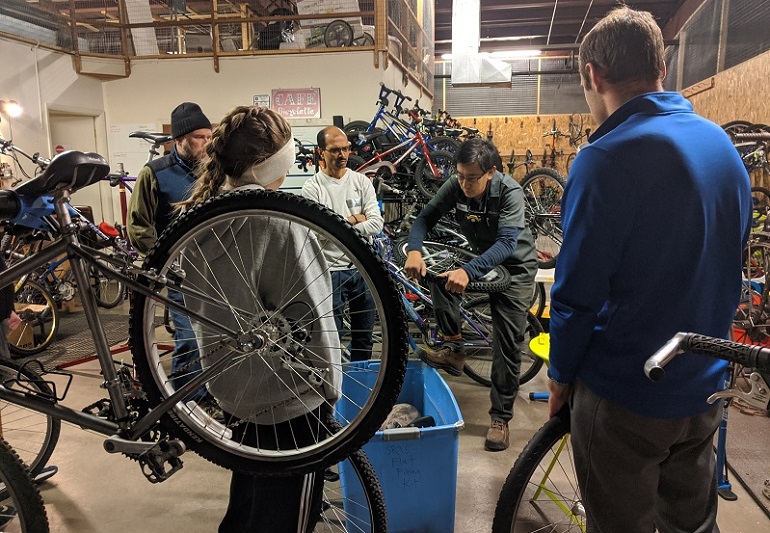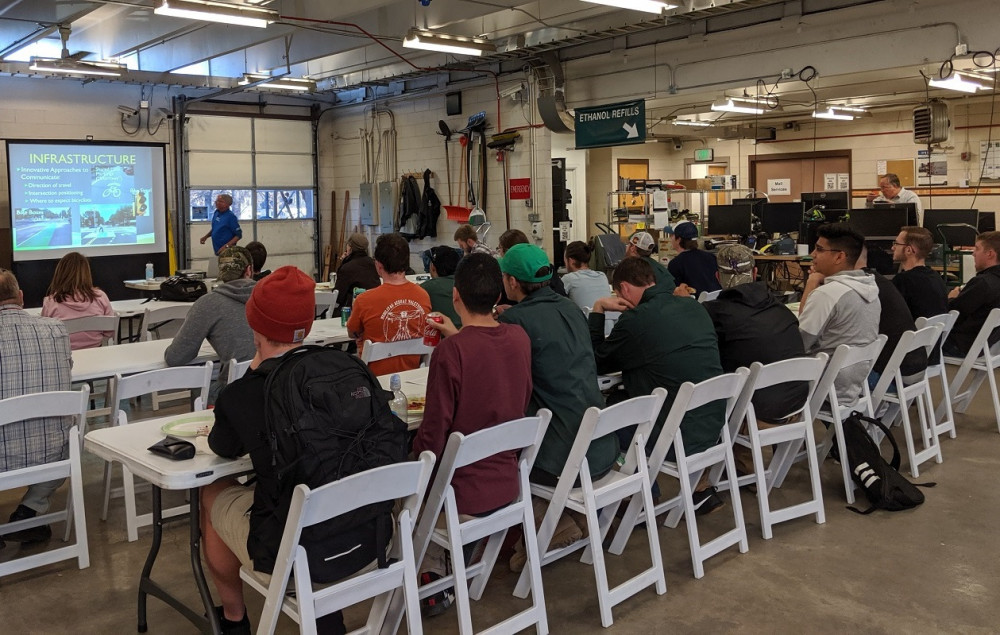 Bicycle Friendly Driver course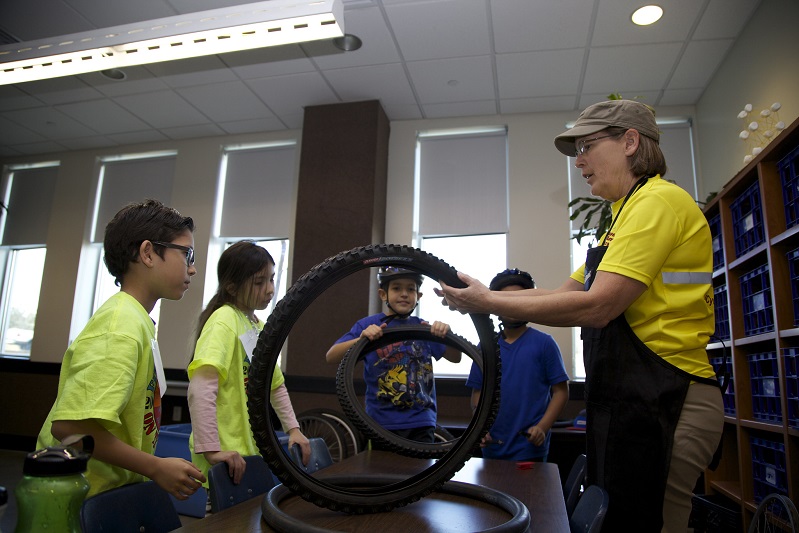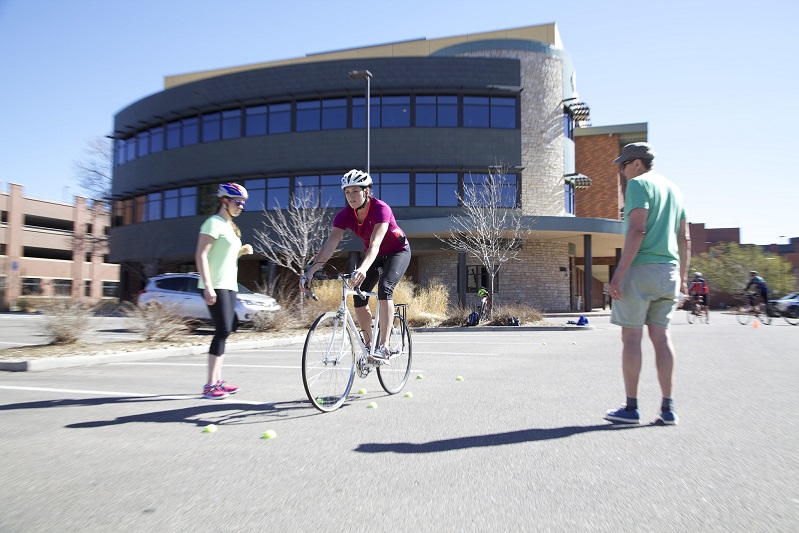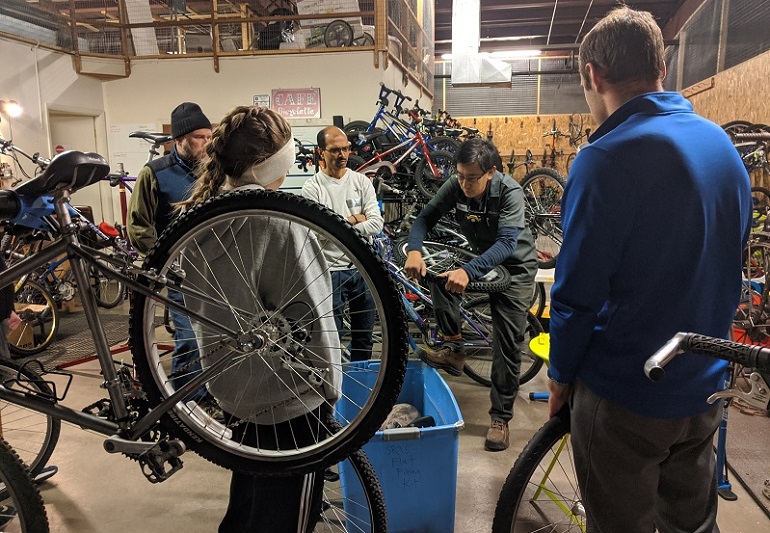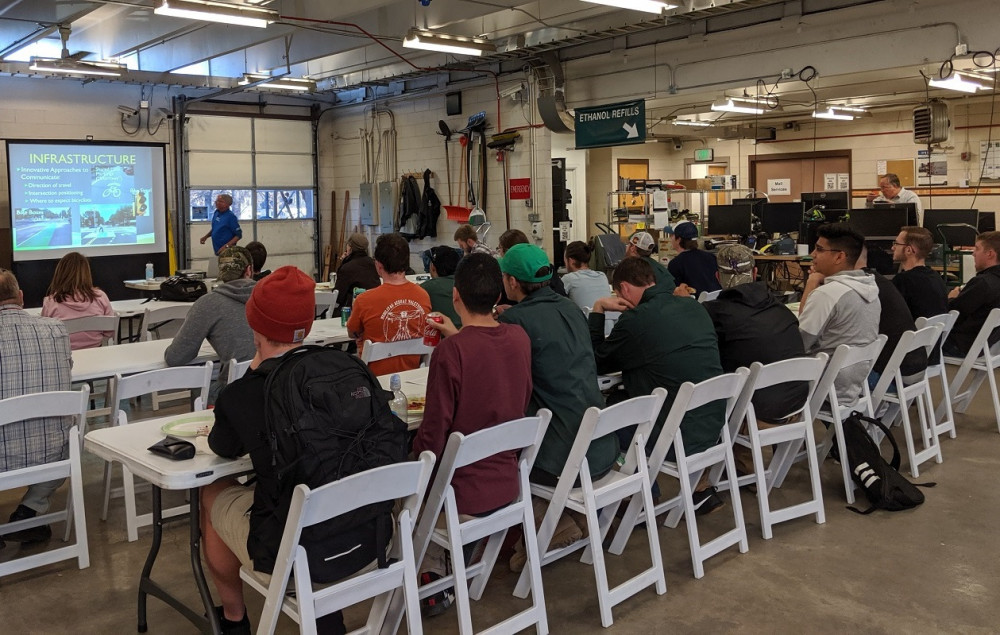 Bicycle Friendly Driver#
Learn the best and safest ways to share the road with all road users. Discuss traffic safety laws and responsibilities, and how to avoid crashes or conflicts, and the Colorado Safety Stop Bill. Earn a Bicycle Friendly Driver certification upon completion of the course.
When: May 26 from 5:30 to 6:45 pm
Where: Online
Smart Cycling Part 1 - Road Rules#
Certified instructors will lead the class through an interactive and in-depth discussion of the following principles, while applying them to the Fort Collins area:
The Basics: Choosing a bike, maintenance, clothing/equipment, helmet, bike handling, shifting gears
Principles of Bicycling: Riding in a group, sharing paths/trails, inclement weather, night riding, long distances
Principles of Traffic Law: where to ride on the road, navigating intersections, rural roads
Bike Infrastructure
Hazards: Crashes and how to avoid them, five layers of safety. This session will help build an understanding of traffic laws as they apply to bicyclists, and provide strategies to increase safety and confidence while riding on campus and throughout the community.
This class is for current bicycle commuters and people who are interested but concerned about using a bicycle for transportation.
Smart Cycling Part 1 is a prerequisite to Smart Cycling Part 2: Road Skills (on bike).
Bikes not required.
When: July 12 from 5:30 p.m. to 8:30 p.m.
Where: Online (instructor will email Zoom link)
Smart Cycling Part 2 - Road Skills#
Part 2 of a two part series - Learn how to conduct bike safety checks and on-bike handling skills to build confidence for riding with traffic on trails and roads. Practice bicycle handling skills in a parking lot before utilizing those skills on a ride on city multi-use trails and streets. Note: Bicycles and helmets required and can be provided if needed.
Bike Maintenance 1#
This class will be in-person, located at Washington Park (weather dependent). Students are encouraged to bring their own bicycle, but it is not required. The instructor will be reaching out prior to the class with details.
In this intro to bicycle mechanics class we will focus on maintenance that can easily be done at home to keep your bike happy. We will cover the following topics:
Basic Bike Anatomy- review and learn all the basic parts of a bicycle.
Standard tools for at home repairs- we've come up with a top 10 list of tools needed to work on your bike at home.
Fix a flat- this is the #1 at home repair. Learn how to fix a flat for your bike, either tubed or tubeless, or offer tips for your fellow students if you have a tried and true method.
Drivetrain maintenance - cleaning your bike, lubrication, chain wear.
Using barrel adjusters to improve performance for brakes and shifters.
Students that complete the class will receive a free pair of tire levers or patch kit!