The City is working towards completion of the Mail Creek Trail connection between Kinard Core Knowledge Middle School and the Power Trail. The project will provide access to the Power Trail from the east, eliminating the need for trail users to travel north to Harmony or south to Trilby.
Multiple projects are underway as part this effort, in partnership with the Engineering Department, that contribute towards the trail completion including: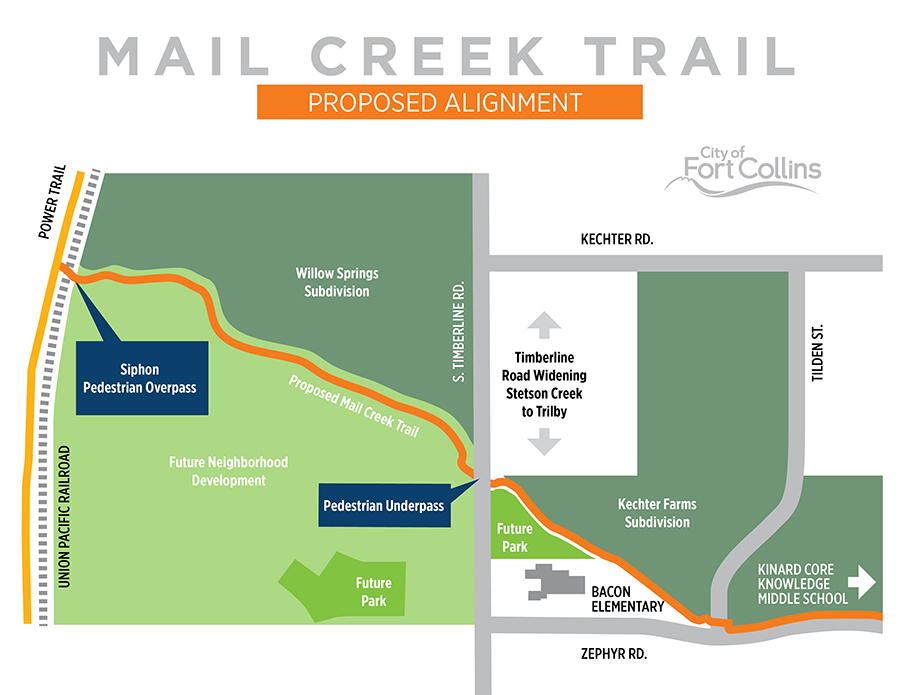 February 2021 Update
Park Planning and Development is currently evaluating trail alignments through the Mail Creek corridor. No final alignment has been determined. The City will reach out at an appropriate time to discuss the project with neighbors in more detail.
Preliminary Design

Final Design Complete

Trail Construction Begins

Trail Opening