9am-noon, 1-4pm (M-Thu, closed on Fridays and holidays)
Shift Your Ride. Get outside.
Shift
To

What Matters Most
This September, we want you to Shift Your Ride!
Shifting your ride can be easy! There are many ways to get around Fort Collins without using a car, even if you have extra errands to run. We've compiled several resources on this page to help you get out of your car and actually enjoy your transportation options.
We're asking the Fort Collins community to pledge to Shift just one trip per week to an active, sustainable mode and go car-free. By taking the pledge and Shifting Your Ride, you could win a free bike! See details below.
Recursos Para Cambiar La Forma De Viajar
Queremos que se sienta exitoso al cambiar la forma de viajar, por lo que hemos recopilado pasos simples, consejos y recursos para todos los niveles de habilidad a fin de ayudarlo a llevar a cabo el cambio. Hay muchas formas "correctas" de cambiar la forma de viajar y numerosas alternativas.
Join the Shift Your Ride Challenge!
This September, we're asking community members to Shift their Rides. Our goal is for 1,500 community members to join the Shift Your Ride Challenge and go car-free one extra trip per week than they did before.
457 community members have joined the Shift Your Ride Challenge so far!
By making simple choices about how we move around, we can shift extra time and money to things that really matter, like spending time with our family, clean air and crisp mountain views, or getting and staying fit. Shift to what matters most to you.
This September, we're planning several events to help you and your neighbors Shift Your Ride.
Throughout September: Shift Your Ride to other events
September 22, 2020: Bike to Wherever Day
September 22, 2020: World Car Free Day
September 27, 2020: Neighborhood Night Out
October 7, 2020: International Walk to School Day
Shift Your Ride Resources
We want you to feel successful in Shifting Your Ride, so we've compiled quick steps to help you shift, tips and resources for every skill level. There are many "right" ways to Shift Your Ride and plenty of alternatives.
For a personalized approach to Shifting Your Ride, ZmNtb3Zlc0BmY2dvdi5jb20=!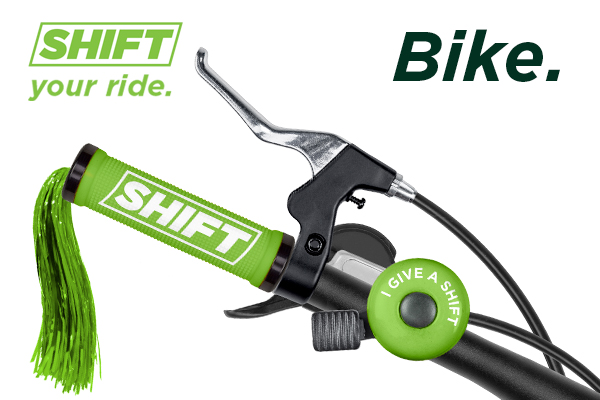 Bicycling
Quick steps to get you bicycling:
1. Dust off your bike, or get it fixed.
2. Find your helmet or buy a new one. Make sure it fits correctly.
3. Check the Bike Map to pick your route. It's easy to avoid busy streets with the Low-stress network.
4. Brush up on your safety knowledge before your ride. Take an online class.
5. Remember the joy of riding a bike.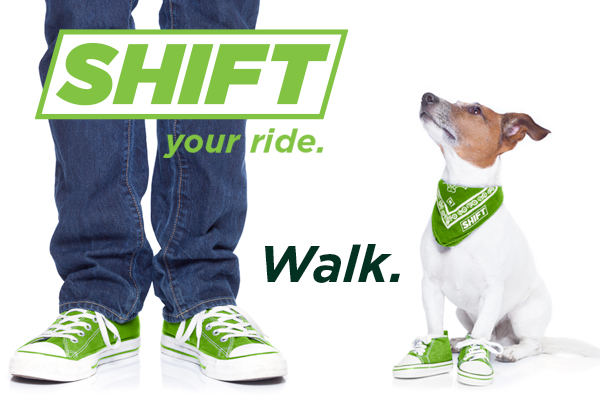 Walking
Quick steps to get you walking:
1. Find the right pair of shoes.
2. Pick your route. The Bike Map can help, or start by walking around your block.
3. Check out some tips about walking when sidewalks don't exist.
4. Remember extra supplies if you're walking the dog or taking the kids out.
5. Plan for an alternative in case the weather changes.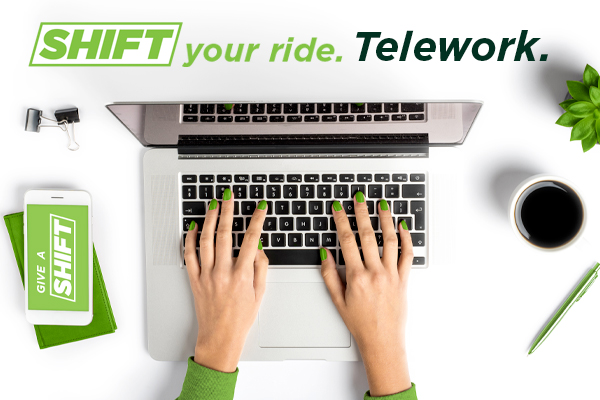 Telecommuting
Quick steps to get you telecommuting:
1. Check with your employer for telecommuting policies.
2. Learn about the benefits to telecommuting and share those with your employer.
3. Get into a routine to help you adjust to working from home.
4. Get outside from time to time to break up the day and help transition to and from work mode.
5. Realize the time and money you've saved by telecommuting.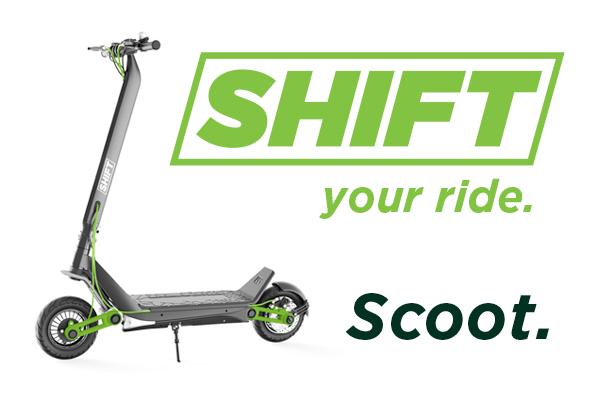 Scooters
Quick steps to scooting:
1. Download Bird app in Apple App Store or Google Play.
2. Find a scooter near you, scan/enter the QR code to unlock.
3. Scoot your heart out.
4. Find an appropriate place to park your rented scooter.
5. End your ride on the app.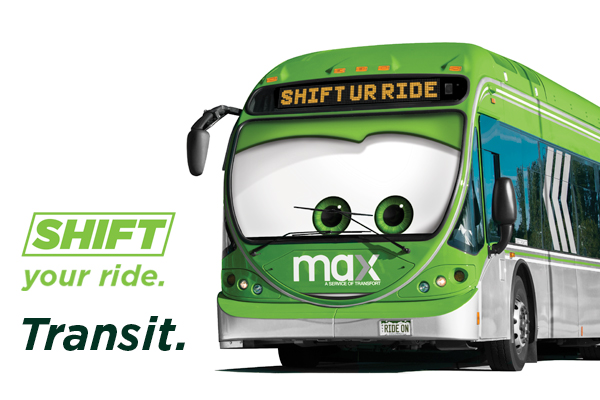 Transit and buses
Steps to get your riding transit:
1. Plan your trip. Using the planning tool, enter your origin and destination. Make note of your Route.
2. Check the route's timetable.
3. Pay your fare. You can purchase passes in advance online, or in-person at one of three transit centers.
4. Bike, walk, or scoot to your stop.
5. Board the bus. Bikes are welcome if space is available. Enjoy your ride!
6. Repeat to return.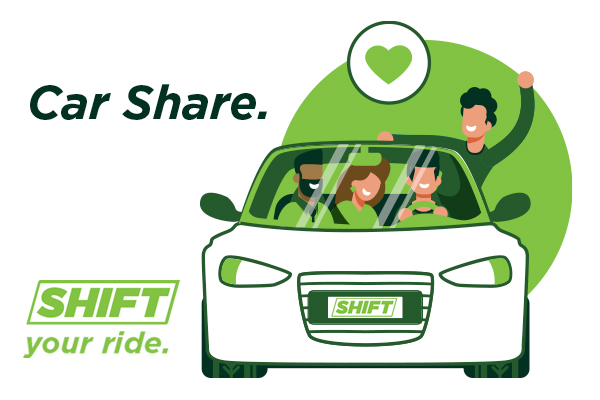 Household car sharing
Quick steps to household car sharing:
1. Determine your household's schedule. Who needs to leave and return, and when? The goal is to only use one car where two cars were used before.
2. Rearrange you schedules as much as possible. Can you start work slightly later or earlier?
3. Plan to combine trips. Have an extra hour in the morning or evening where household schedules don't align? Use that time to shop for groceries, exercise, or catch up on homework.
4. Plan to save trips. If you can accomplish errands during the week, your weekends can be car-free!
5. Refine and repeat.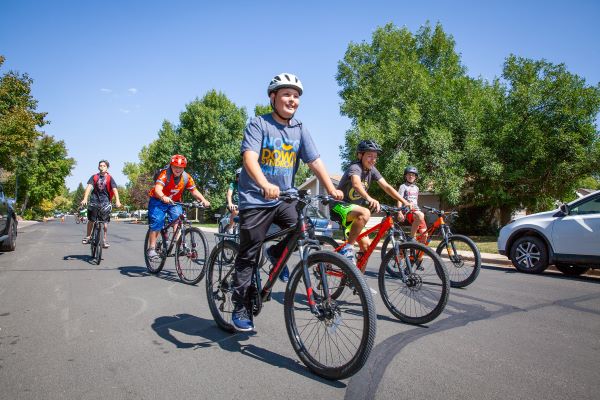 Bike Buddy Program
Are you interested in bicycling more, but have questions or concerns about safe route choices, safety information, or looking for some person-to-person connection? Check out our Bike Buddy Program, a program designed with individuality in mind. Whatever your current situation, a Bike Buddy can help you learn the ins and outs of bicycling in Fort Collins.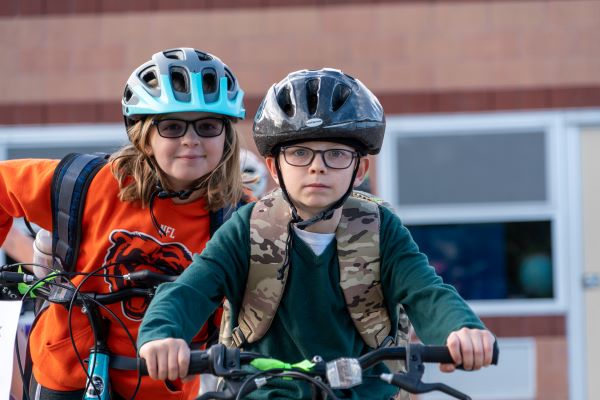 Youth Progams
Adults aren't the only ones who can Shift Their Ride! Our Safe Routes to School Program typically provides school-based education and hands-on learning about safe bicycling and walking designed specifically with youth in mind. We have online resources for:
Elementary school aged youth.
Middle school aged youth.
High school aged youth and young drivers.
Additional Resources
Now that you've learned the basics about Shifting Your Ride, check out some additional resources below. Check back frequently as we'll continue to add resources!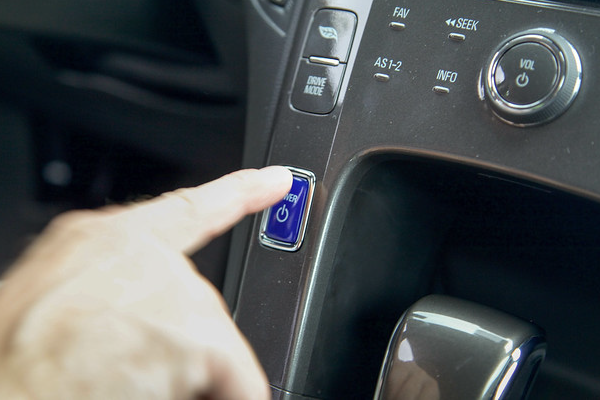 Shift Tips
We've compiled more Shift Tips than we know what to do with. We hope that these tips will help you Shift Your Ride. Share these with your friends, neighbors, and coworkers to have an even bigger impact.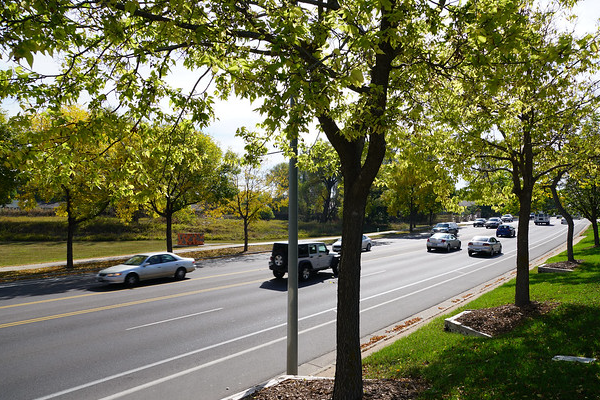 Low-Stress Network
Fort Collins loves trails, and the City maintains several scenic and historic trails. They can become crowded though, and to maintain community health, Shift Your Ride to our on-street Low-Stress Bikeway Network. These streets are typically lower car volume, lower speed streets through neighborhoods that we consider to be walkable and bikeable on a daily basis. Check out our Low-Stress Bikeway Network for robust connections to major destinations and skip the crowds.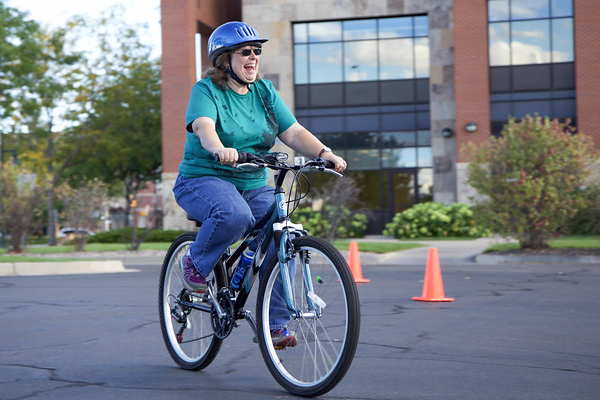 Learn From Home
We've shifted many of our typical resources online, including our adult-oriented educational classes, Safe Routes to School resources, plus rules of the road, bicycle maintenance demos, and much more.
Looking
for

fun ways

to

Shift Your Ride?
The National Bike Challenge starts May 1 and runs through the end of September. Are you up for the challenge?
The National Bike Challenge is a great resource for people new to bicycling as well as seasoned cyclists. The platform allows you to set personal goals and track you progress, see how your mileage stacks up against friends and workplace colleagues, and to see how Fort Collins stacks up to other communities.
Not quite ready to join the National Bike Challenge, or looking for other ways to Shift Your Ride? Check out more resources below.
Looking for something fun and active this summer? Explore and learn about Fort Collins' family-friendly bikeways, parks, natural areas, neighborhoods, and public art using a series of five Fort Collins Bikeway Bingo Challenges. Complete all 5 and you'll be able to expertly navigate Fort Collins' extensive bikeway network! For tips, route maps, and bicycling resources before your roll, check out the rest of our website.
Except for the "Signed Bikeways" Bingo Challenge, each Bingo Theme linked below features five randomized cards - try them with your friends and family! #BikewayBingo
About Us
Shift Your Ride Month is developed by several key City programs. We represent our Climate Program, transportation planning department, and Shift FoCo. We care deeply about mobility, climate action, and our beautiful community. Learn more about us below.