Chipseal & Slurry Seal Updates
Due to the inclement weather, there have been many delays with our Chipseal & Slurry Seal projects. For the most current information, please check the NO PARKING signs on your street. For more information, please contact:
Phil Martinez at 970-682-5710 or A-1 Chipseal at 303-464-9267.
Thank you for your understanding!
Street Maintenance Plan (SMP) Overview#
Streets deteriorate as they age, much like the roof and paint on your home. The City of Fort Collins' Street Maintenance Program (SMP) is a comprehensive, systematic way for the City to evaluate its street system and follow through with long-term, cost-effective maintenance and rehabilitation.
See also: How SMP works | Street Treatments | Repairs | FAQ's | How SMP works | Street Markings | Awards
2023-24 Street Maintenance Program Information#
View 2023 Map This map shows the projects that are planned to be completed in 2023.
View 2024 Map This map shows the projects that are planned to be completed in 2024- concrete repairs will typically be made the year before in 2023.
Word on the Street Newsletter
This is a newsletter that is sent out at the beginning of each construction season to inform residents & property owners about what you should know about repairs that may be scheduled for your neighborhood.
FCTrip#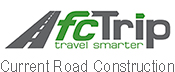 Get a real-time look at road closures and projects across Fort Collins by using FCTrip. You will also find road-related news releases, Twitter updates, and you can sign up for project email alerts.