About
the

Plan#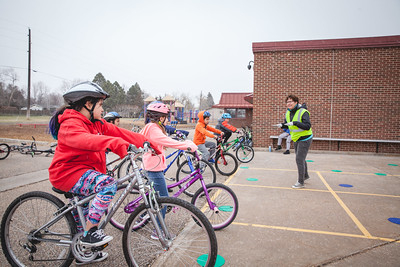 The Active Modes Plan combines and updates the City's 2011 Pedestrian Plan and 2014 Bicycle Plan as well as incorporating micromobility devices such as scooters and skateboards. The plan identifies key opportunities to significantly improve and expand the City's existing active modes networks, support facilities, policies, and programs. The plan envisions Fort Collins as a place where walking, bicycling, and using other active modes are safe, accessible, convenient, joyful, and desired by people of all ages and abilities.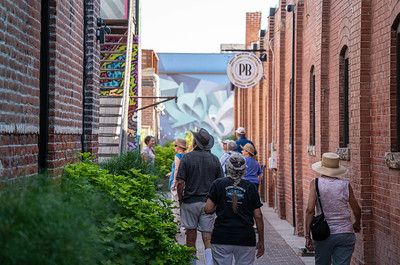 City Council adopted the Active Modes Plan in December 2022. Approximately 3,500 community members contributed feedback to the plan.
Interactive Web Map#
The Active Modes Plan recommends 144 miles of bike network improvements and 165 pedestrian and bicycle spot recommendations or street crossing improvements. Explore our interactive map to learn about proposed improvements near you!
Related Projects#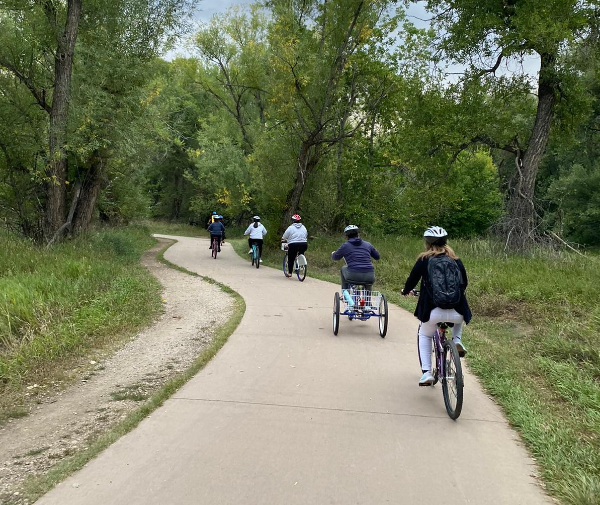 The Paved Recreational Trail Master Plan proposes future paved trail alignments. Click here to check out the Paved Recreational Trail Master Plan.
The Pedestrian Needs Assessment prioritizes sidewalk and ADA improvements. Click here to check out the Pedestrian Needs Assessment.
Community Engagement Award#
The Colorado Chapter of the American Planning Association honored the City of Fort Collins with a merit award for community engagement for the Active Modes Plan.

Acerca del plan#
Con el Plan de Modos Activos, se combina y actualiza el Plan de Peatones 2011 de la Ciudad y el Plan de Bicicletas 2014. Además, se incorporan dispositivos de micromovilidad como monopatines y patinetas. En el plan, se identifican oportunidades clave para mejorar y expandir significativamente las redes de modos activos existentes de la Ciudad, las instalaciones de apoyo, las políticas y los programas. En el plan, se visualiza a Fort Collins en el que caminar, andar en bicicleta y usar otros modos activos es seguro, accesible, conveniente, divertido y llamativo para personas de todas las edades y habilidades.
El Concejo Municipal adoptó el Plan de Modos Activos en diciembre de 2022. Aproximadamente 3500 miembros de la comunidad brindaron comentarios para contribuir al plan.
Contacto#
Si tiene alguna pregunta sobre el Plan de modos activos en general, su proceso o las oportunidades de participación, comuníquese con Cortney Geary, Directora de Modos Activos, a través de cgeary@fcgov.com.