About
the

Plan#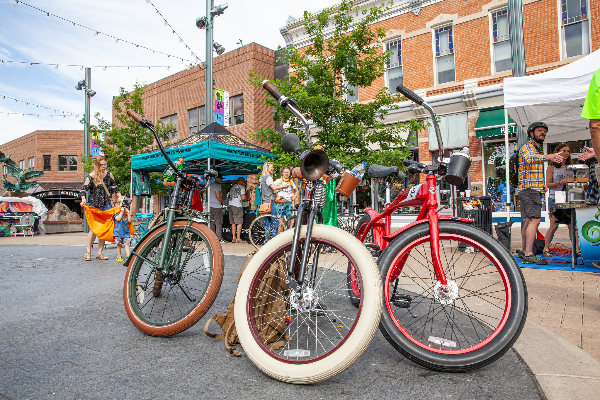 The City of Fort Collins is currently developing an Active Modes Plan, which will combine and update the City's 2011 Pedestrian Plan and 2014 Bicycle Plan. The plan will incorporate not only pedestrians and bicyclists, but also micromobility devices such as electric scooters and skateboards. Key opportunities to significantly improve and expand the City's existing active modes networks, support facilities, policies, and programs will be identified. The goal is to make it easy, safe, and attractive for people of all ages and abilities to use active modes of transportation.
Visioning Recap#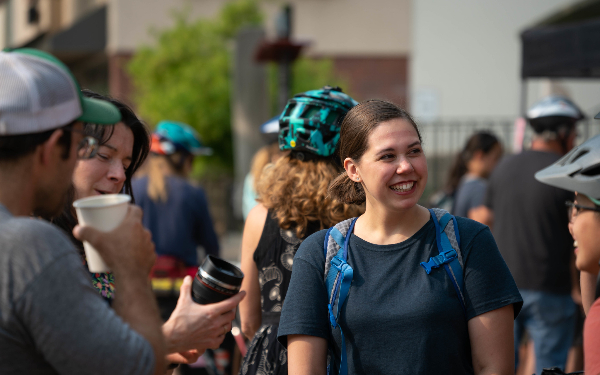 In late September 2021, we hosted two Visioning Workshops, one geared towards our Technical Advisory Committee comprised of professionals with experience planning, designing, and building bike/ped infrastructure. We also hosted a workshop for community representatives from various local organizations. Both groups have steered the planning process to date.
We used the following strategies to get broad community input, especially from historically underrepresented community members, for the visioning phase:
An online questionnaire
Pop ups at Spring Creek Trail at the Mason Trail
Larimer County Farmer's Market
Power Trail near Horsetooth Rd.
Northside Aztlan Center
More than 380 people contributed to the Plan's Vision Statement and goal development. The Vision Statement and Goals follow.
Vision Statement
"Active transportation is an integral part of daily life and the local cultural experience. Fort Collins is a place where walking, biking, and using other active modes are safe, accessible, convenient, joyful, and desired by people of all ages and abilities."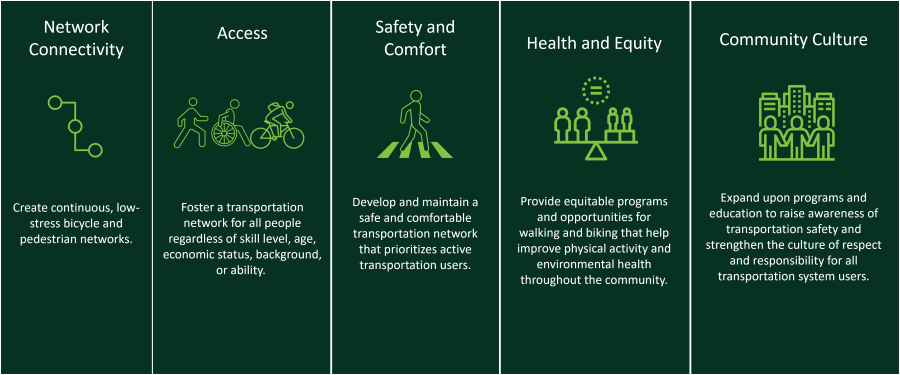 Active Modes Plan Goals
Through extensive community engagement, the five goals for the Active Modes Plan, shown above, include:
Network Connectivity
Access
Safety and Comfort
Health and Equity
Community Culture
Community Engagement Summary#
In support of the Active Modes Plan, extensive engagement efforts have been completed and more are ongoing. The City of Fort Collins has spoken to several stakeholders and community members to understand the current walking, bicycling, and rolling environment, and what improvements need to be made so that more people in Fort Collins have the opportunity to use active modes to reach their destinations. So far, we have engaged the community through:
15 stakeholder meetings and pop-up events
1 Community Survey (771 responses)
1 Online Map (879 contributors)
See a summary of all community engagement efforts here. This information will be updated when additional community engagement is planned.
Existing Conditions Summary#
To establish an understanding of existing conditions for walking, bicycling, and rolling in Fort Collins, we looked at the City's existing transportation network and analyzed data concerning demographics, travel characteristics, and roadway safety. Existing conditions was developed by studying data collected by the City of Fort Collins, Colorado Department of Transportation (CDOT), United States Census Bureau, and the National Household Travel Survey.
See an existing conditions summary here.
Contact
For questions on the Active Modes Plan in general, it's process, or opportunities for engagement, please contact Cortney Geary, Active Modes Manager, at cgeary@fcgov.com.
Receive updates on the Active Modes Plan and FC Moves
If you would like to receive monthly updates from FC Moves including information on the Active Modes Plan and other goings-on, sign up to receive our Momentum e-newsletter directly to your inbox.

Acerca del plan#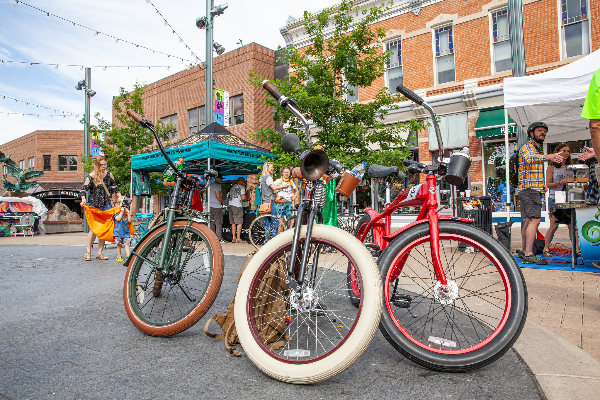 La ciudad de Fort Collins está desarrollando actualmente un Plan de modos activos, que combinará y actualizará el Plan para peatones de 2011 y el Plan de bicicletas de 2014 de la ciudad. Este plan no solo incorporará a peatones y ciclistas, sino también a dispositivos de micromovilidad como monopatines eléctricos o "scooters" y patinetas. Se identificarán las oportunidades clave para mejorar y ampliar significativamente las redes de modos activos existentes en la ciudad, las instalaciones de apoyo, las políticas y los programas. El objetivo es lograr que el uso de modos activos de transporte sea más fácil, seguro y atractivo para personas de todas las edades y capacidades.
Resumen de la visión#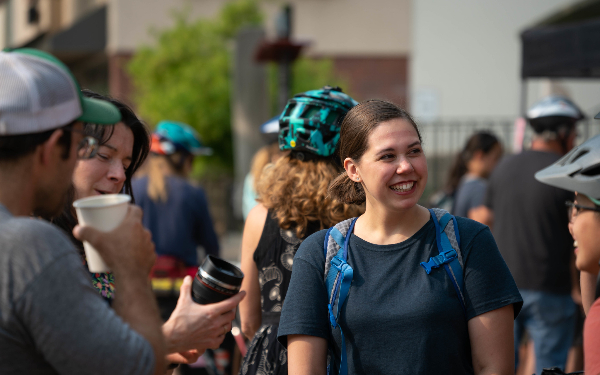 A finales de septiembre, organizamos dos talleres de visión, uno dirigido a nuestro Comité de Asesoramiento Técnico compuesto por profesionales con experiencia en planificación, diseño y construcción de proyectos de bicicletas/peatonal. También organizamos un taller para representantes de la comunidad de varias organizaciones locales. Ambos grupos ayudarán a dirigir el proceso de planificación.
Usamos las siguientes estrategias para obtener una amplia opinión de la comunidad, especialmente de miembros de la comunidad que históricamente no han tenido representación suficiente, para la fase de visión:
un cuestionario en línea
Ventanas emergentes en Spring Creek Trail en Mason Trail
Larimer County Farmer's Market
Power Trail cerca de Horsetooth Rd.
Northside Aztlan Center
Hasta ahora, sobre 350 personas contribuyeron a la visión del plan.
Contacto
Si tiene alguna pregunta sobre el Plan de modos activos en general, su proceso o las oportunidades de participación, comuníquese con Cortney Geary, Directora de Modos Activos, a través de cgeary@fcgov.com.