About
the

Plan#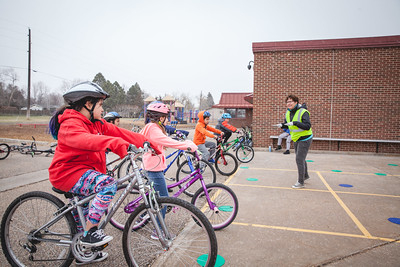 The Active Modes Plan combines and updates the City's 2011 Pedestrian Plan and 2014 Bicycle Plan as well as incorporating micromobility devices such as scooters and skateboards. The plan identifies key opportunities to significantly improve and expand the City's existing active modes networks, support facilities, policies, and programs. The plan envisions Fort Collins as a place where walking, bicycling, and using other active modes are safe, accessible, convenient, joyful, and desired by people of all ages and abilities.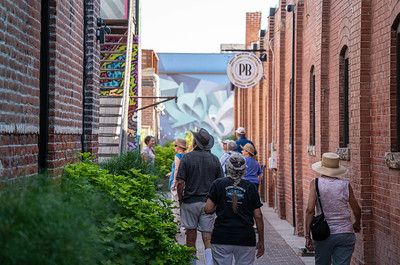 City Council adopted the Active Modes Plan in December 2022. Approximately 3,500 community members contributed feedback to the plan.
Related Projects#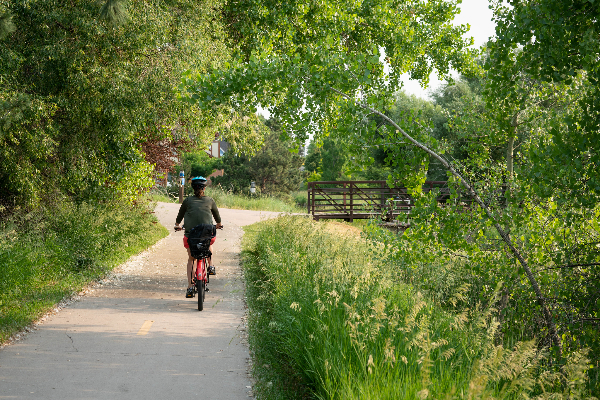 The Paved Recreational Trail Master Plan proposes future paved trail alignments. Click here to check out the Paved Recreational Trail Master Plan.
The Pedestrian Needs Assessment prioritizes sidewalk and ADA improvements. Click here to check out the Pedestrian Needs Assessment.
Community Engagement Award#
The Colorado Chapter of the American Planning Association honored the City of Fort Collins with a merit award for community engagement for the Active Modes Plan.
Acerca del plan#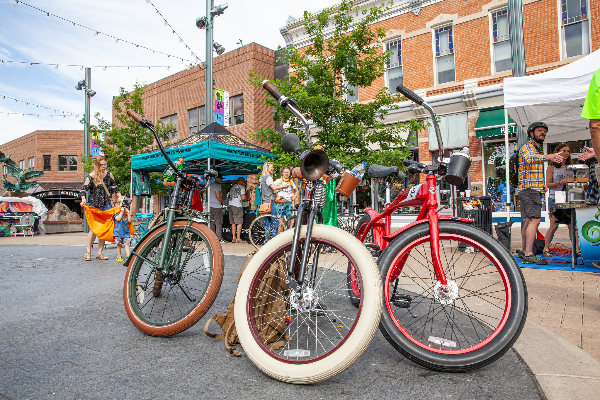 La ciudad de Fort Collins está desarrollando actualmente un Plan de modos activos, que combinará y actualizará el Plan para peatones de 2011 y el Plan de bicicletas de 2014 de la ciudad. Este plan no solo incorporará a peatones y ciclistas, sino también a dispositivos de micromovilidad como monopatines eléctricos o "scooters" y patinetas. Se identificarán las oportunidades clave para mejorar y ampliar significativamente las redes de modos activos existentes en la ciudad, las instalaciones de apoyo, las políticas y los programas. El objetivo es lograr que el uso de modos activos de transporte sea más fácil, seguro y atractivo para personas de todas las edades y capacidades.
Resumen de la visión#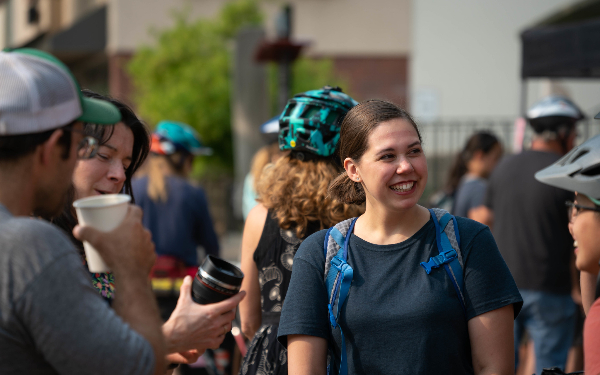 A finales de septiembre, organizamos dos talleres de visión, uno dirigido a nuestro Comité de Asesoramiento Técnico compuesto por profesionales con experiencia en planificación, diseño y construcción de proyectos de bicicletas/peatonal. También organizamos un taller para representantes de la comunidad de varias organizaciones locales. Ambos grupos ayudarán a dirigir el proceso de planificación.
Usamos las siguientes estrategias para obtener una amplia opinión de la comunidad, especialmente de miembros de la comunidad que históricamente no han tenido representación suficiente, para la fase de visión:
un cuestionario en línea
Ventanas emergentes en Spring Creek Trail en Mason Trail
Larimer County Farmer's Market
Power Trail cerca de Horsetooth Rd.
Northside Aztlan Center
Hasta ahora, sobre 350 personas contribuyeron a la visión del plan.
Contacto#
Si tiene alguna pregunta sobre el Plan de modos activos en general, su proceso o las oportunidades de participación, comuníquese con Cortney Geary, Directora de Modos Activos, a través de cgeary@fcgov.com.