Special Olympics Adult Unified Basketball Jersey Turn In
Please return your jersey by dropping them off at the Senior Center: 1200 Raintree Dr. There will be a box at the front desk.
Senior Center Hours:
Monday - Thursday: 6 a.m. - 7 p.m.
Friday: 6 a.m. - 5 p.m.
Saturday and Sunday: Closed
Adaptive Recreation Opportunities
The ARO program provides quality and equal opportunities for recreation and leisure programs to community members with disabilities. The ARO program offers healthy and fun experiences through the following three basic service areas:
The City of Fort Collins welcomes individuals of all abilities into its classes and activities. A Therapeutic Recreation Specialist will help to determine the most effective means of support for people to participate in any program offering. Accommodations may include adaptive equipment, program modification, staff or trained volunteer support. Inclusion is also a great way to enhance public awareness of the capabilities of individuals with disabilities. Inquiries about what type of assistance is available should be directed to Becca Heinze (YmhlaW56ZUBmY2dvdi5jb20=) or Brenda McDowell (Ym1jZG93ZWxsQGZjZ292LmNvbQ==). Note: Requests should be made two weeks before the class begins.
If you need more assistance in making your recreation and leisure choices, but want to be as independent as possible, the Transistion program might be right for you. Explore new experiences, learn about exciting recreation opportunities and meet new people. A Therapeutic Recreation Specialist will help you develop you personal Passport to Recreation Profile and discuss your needs, strengths and interests. Call 970-224-6027 for more information.
These programs are open to everyone but are designed to meet the unique needs of individuals with physical, mental, and/or emotional disabilities. They can also be found in the Recreator and identified by the ARO symbol. The Alternative Programs are designed for adults with intellectual disabilities and focus on community activities and social outings.
Join Adaptive Recreation Opportunities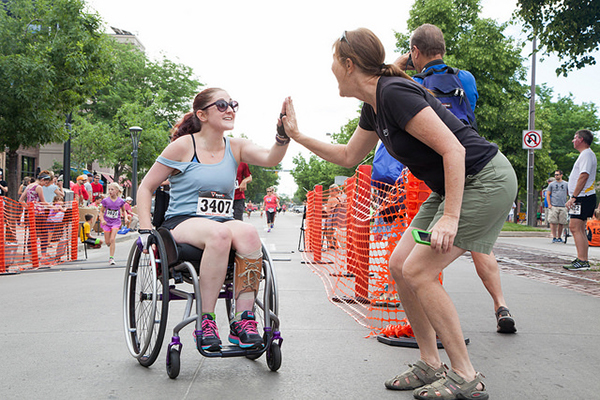 Volunteer
Are you a closet coach? Do you love leading craft projects? Do you like to make new friends? Support ARO staff and participants with your time and talents! For information click below or contact PGFjbGFzcz0=">YmhlaW56ZUBmY2dvdi5jb20=.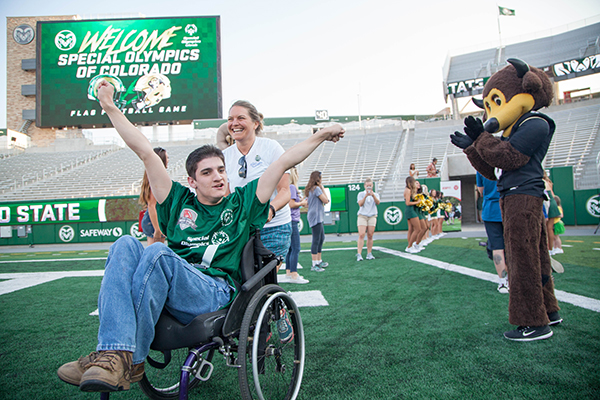 Internships
Are you interested in gaining valuable career skills while serving the community? ARO provides full-time practicum opportunities for students from anywhere in the country that are pursuing a degree in Therapeutic Recreation and/or Health & Exercise Science.