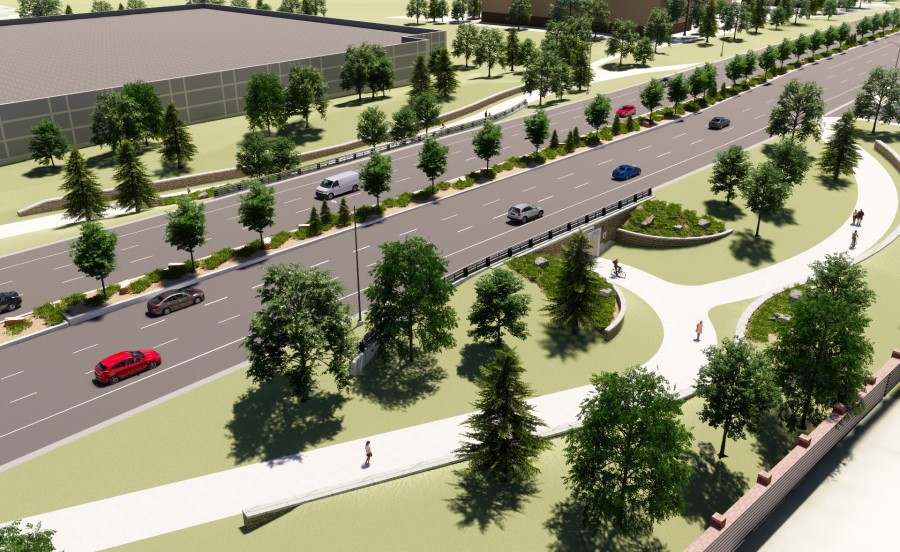 Power Trail
and

Harmony Road Grade-Separated Crossing Project#
The Engineering Department and FC Moves are conducting a Pedestrian and Bicycle Grade-Separated Prioritization Study. As part of the study, the Power Trail at Harmony Road was identified as a high priority. Currently, Power Trail users use neighborhood streets on both sides of Harmony, crossing Harmony at McMurry Avenue.
Project Goals#
Improve safety and convenience for trail users
Reduce number of pedestrians and bicyclists crossing Harmony Road at grade
Provide aesthetically pleasing solution
Project Status#
Preliminary design has been completed. The City is pausing final design until additional funds can be identified and secured. The City intends to pursue grant opportunities as they become available.
Funding#
In 2015 a 10-year quarter-cent tax renewal, Community Capital Improvement Program (CCIP), was passed by voters. Part of the tax is dedicated to bike and pedestrian grade-separated crossings. Funding for the Power Trail and Harmony Road project has been identified from CCIP and a federal Transportation Alternatives Program grant.
Schedule#
Feasibility Study: 2018-2019
Preliminary Design: 2020
Final Design: Dependent on construction schedule
Construction: Dependent on funding availability