Naturally Yours
42 Free Activities and Events in June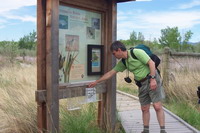 June is the busiest month for natural areas activities and events, so join the fun! Activity and program topics include wildflowers, archaeology, geology, birds, the evening sky and much more. Special events include Wildflower Wonder (Saturday, June 5 at Bobcat Ridge Natural Area), Get Outside Day (Saturday, June 12 at Hughes Stadium) and the Carp Fishing Derby, (Sunday, June 13 at Arapaho Bend Natural Area). Some activities require reservations. All offerings are described in Tracks and Trails, your guide to free natural area programs, May- October. Last minute additions, weekly updates and cancellation information are all posted on the Natural Areas Program's website.

Volunteers Find Natural Treasure


Volunteers have been helping the staff of the Natural Areas Program search for undiscovered populations of unusual plants this spring. Because of their efforts, new populations of American Currant, Ribes Americanum and Wyoming Kittentails, Besseya wyomingensis have been located! Thank you volunteers for trekking high and low, across plains, foothills and mountains! This project reminds us of one reason natural areas are important- they provide crucial habitat for rare and declining species. Watch this newsletter for updates as the search for natural treasures continues.
GeoCache La Poudre 2010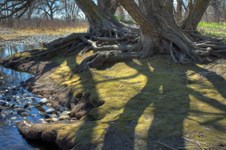 Everyone is invited to discover the natural areas along the Cache La Poudre River through a high-tech treasure hunt- GeoCache La Poudre. Discover little-known natural areas, learn new facts, unravel mysteries and have an adventure! It is all free, a brochure (pdf) gives details.
All the Geocache La Poudre mysteries can be solved by staying on-trail. In fact, traditional geocaches are not allowed in City of Fort Collins Natural Areas because its illegal to deposit anything in a natural area and some sites are on-trail only.
Give Back on National Trails Day, June 5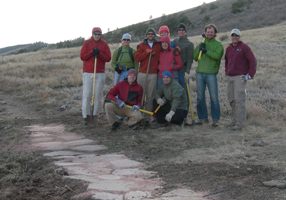 You are invited to a fun and rewarding morning improving trails amidst the wildflowers at
Bobcat Ridge Natural Area
to celebrate the American Hiking Society's 18th Annual National Trails Day. All volunteers will receive a free REI volunteer tech t-shirt! At 9 am we'll have a welcome, do trail work until noon, and then have lunch (provided by REI) and be done by 1 pm. Master Naturalists will also be leading wildflower hikes starting at 9 am for those who want to celebrate trails without getting dirty. Bring water, a snack, and appropriate clothing, including closed toe shoes. Participants should meet at 8 am at the Larimer County Courthouse parking lot (200 W. Oak St) to carpool.To register for this event, please go to:
www.rei.com/fortcollins


Thanks for reading!

Newsletter comments are welcome. Please contact Zoe Whyman, Natural Areas Community Relations Manager, 970-221-6311 or zwhyman@fcgov.com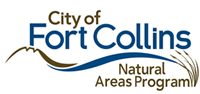 Back to Natural Areas News Archive »