Dept Director
8 a.m. to 5 p.m. (M-F, except for holidays)
Trail Maintenance Explained
Learn about City of Fort Collins Natural Areas trail work.
Natural Areas Trail Maintenance Goals
Improve trail durability for high use
Repair trail damage
Create more sustainable trails
Restore natural drainage patterns
Reduce or eliminate erosion
Enhance visitor safety
Reduce the duration or incidents of trail closure due to wet and muddy conditions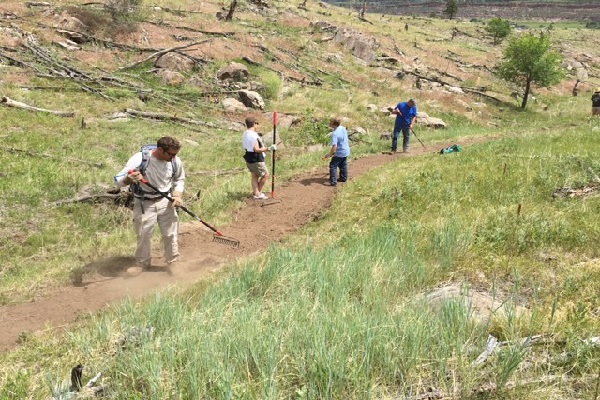 Upper Valley Loop at Bobcat Ridge
Natural Areas staff began trail maintenance on the northern part of the Upper Valley Loop trail in early May 2020 at Bobcat Ridge. The purpose of the project is to improve trail drainage and durability as well as visitor safety. The trail will remain open, but visitors should expect to encounter crews, machinery and temporary obstructions in the trail such as large rocks and piles of soil. Signage will be posted at each end of the work site to alert visitors of the project. Please respect Natural Areas staff safety and practice social distancing when traveling through the worksite.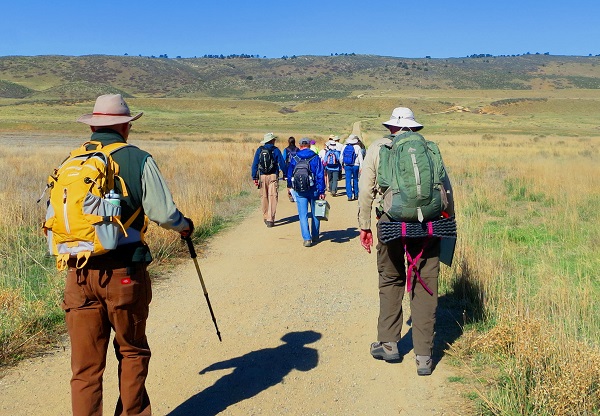 Coyote Ridge Natural Area Trail Work
Coyote Ridge Natural Area is presently the only natural area in the foothills that remains open despite wet and muddy trail conditions. As such, it receives a high volume of traffic, especially during vulnerable trail conditions. This fact, coupled with clay soils, steep grades, and north and east facing aspects create a trail prone to resource damage.
The project both repaired trail damage and aims to prevent future resource damage by improving the composition of the trail's soil. Natural Areas amended the trail's clay surface to be more resilient to use and erosion (especially when wet and muddy.)
Most of the soil in and around Fort Collins is composed of clay. At less than 0.002 mm per particle, clay is the finest soil type. It is virtually impervious to damage when dry. However, when wet, without any large aggregate to give it substance, it is very prone to erosion, drains poorly, and can be quite sticky and slippery. By adding amendments to the trail's clay surface Natural Areas provides the trail with more substance to withstand the forces of compaction and displacement, while providing better drainage.
The trail becoming smooth is an unintended consequence of saturation and mechanized compaction. There is not an intention to maintain the trail at its current level of "smoothness."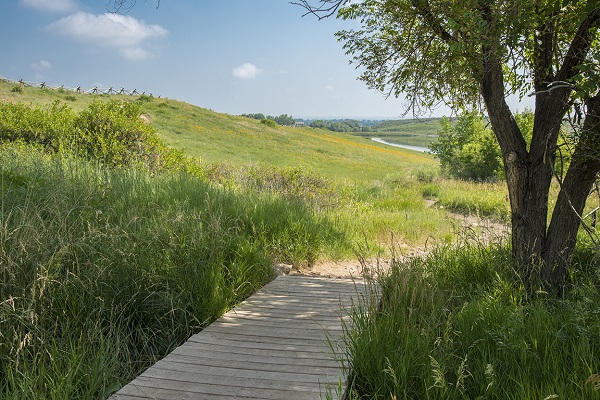 Trail Work at Pineridge Natural Area
Recent trail maintenance efforts at Pineridge have focused on improving trail resiliency, visitor safety, and reducing the duration or incidents of trail closure due to wet and muddy conditions.
In 2011, 300' of low lying trail was elevated with a stone causeway, while a half mile of unsustainable trail was rerouted.
In 2014 and 2015, two track sections of trail were rebuilt and amended to restore natural drainage patterns, and to improve resiliency and visitor safety. Over the past three years, single track portions of trail have been repaired and amended with the aid of volunteers. Additionally, over 400' of boardwalk was installed over problem drainage areas and perennial seeps.
In 2018, the incised two-track on the south and east portions of Pineridge were maintained to restore natural drainage patterns, improve visitor safety, and reduce or eliminate site closures due to wet and muddy trail conditions.