On-Duty Natural Areas and Trail Rangers
Natural Areas Rangers work in partnership with visitors and trail users by encouraging responsible use and informing visitors about the regulations necessary to protect visitor safety and ensure resource protection. While patrolling natural areas and trails, rangers monitor for vandalism and misuse of sites, respond to and assist during emergency situations, communicate information to visitors, and when necessary, issue warnings and/or citations.
Rangers are trained as wildland firefighters, wilderness first responders, and have extensive training in resource education, search and rescue, ice & swift water rescue, and other ranger skills. The Natural Areas Department has seven full time rangers including two lead rangers.
Rangers monitor trail conditions and report in 4 places:
---
Visitor Services
Gate attendants at Soapstone Prairie and Gateway Natural Area work with rangers and provide visitor services.
---
Mission
The mission of the Ranger Program is to provide a safe, peaceful, and enjoyable environment for all natural area visitors and trail users, while helping to ensure the protection of natural and cultural resources.
---
History
In 1997, with the encouragement of the City's Natural Resources Advisory Board, Parks and Recreation Advisory Board, and volunteer Master Naturalists Program, the Natural Resources Department hired its first 2 Natural Areas and Trails Rangers. The staff has expanded to accommodate greatly increased visitor use and to patrol new natural area acquisitions.
---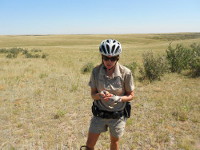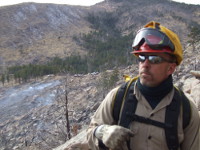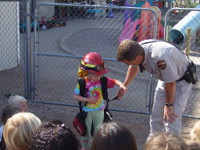 ---
Patrol natural areas and recreational trails to ensure user safety and the protection of natural resources.
Enforce City of Fort Collins municipal code and regulations in natural areas and on recreational trails.
Communicate with local police officials to implement crime prevention strategies in natural areas.
Respond to and mitigate visitor use conflicts by employing conflict resolution techniques.
Assist in the investigation of crimes in natural areas and along the trails, at the request of local police.
Educate visitors on recreational uses, outdoor safety, and ecological values of natural areas.
Maintain daily observation records of activities and incident reports.
Recruit, train and oversee Volunteer Ranger Assistants.
Testify in court in support of summonses issued.
Participate in site management activities as necessary, including trail management, routine maintenance of fences, gates, signs, and kiosks, and other duties as assigned.
Participate in wildfire control and assist with prescribed burning as necessary.
Monitors trail conditions and conduct surveys related to wildlife, visitor use, or other.
Speak to various citizen groups about the importance of natural areas and the role of the ranger program in the management of natural areas.
Respond to and assist during emergency situations.
---