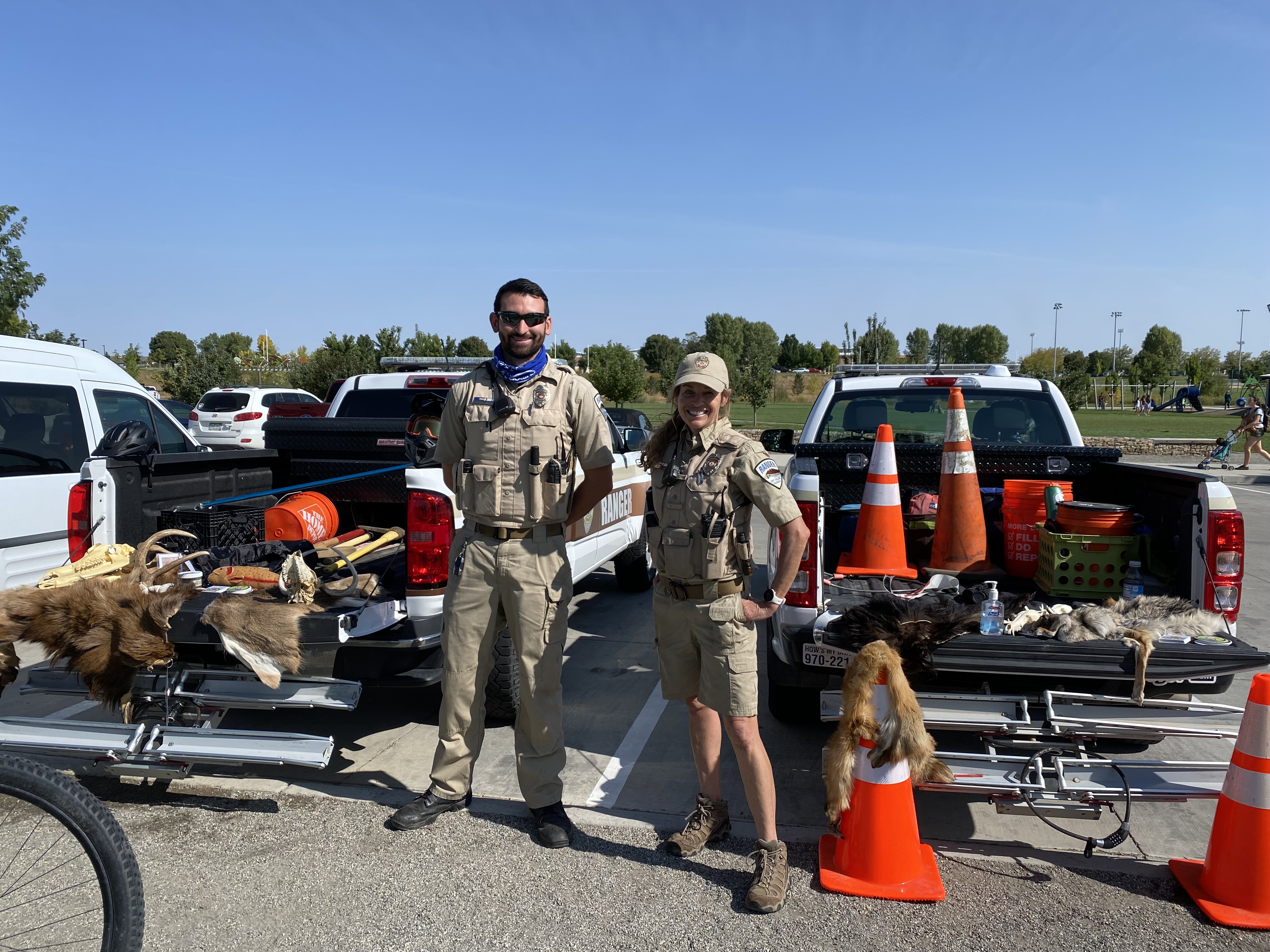 Mission
The mission of the Ranger Program is to provide a safe, peaceful, and enjoyable environment for all visitors and trail users, while ensuring the protection of natural and cultural resources.
Welcome Ranger Drake!#
KD enjoys spending her time primarily outdoors hiking, birding, kayaking, practicing archery, and exploring Northern Colorado. Having grown up in a military family, KD has lived in 16 houses in 31 years. She has lived in New York, South Dakota, California, Florida, California again, Texas, and finally arrived in Colorado in 2014. She claims that home is where she happens to be standing at the time.
KD completed her bachelor's degree in biology at Metropolitan State University of Denver in 2018. Shortly after graduation, she moved from the Denver area to the Loveland/Fort Collins area and started working as a Ranger Assistant at Bobcat Ridge Natural Area. Having enjoyed seeing what ranger work was like, KD took a position with Larimer County Department of Natural Resources as a Seasonal Ranger. After a year with the county, KD joined the City of Fort Collins for the second time in May of 2021 as the Gateway Ranger. She is a certified wildland firefighter.
Trail Conditions & Closures
Natural Areas Rangers monitor trail conditions and update two places when conditions change (opening or closing sites):