Requesting Easements or Rights-of-Way
on

Natural Areas

and

Conserved Lands#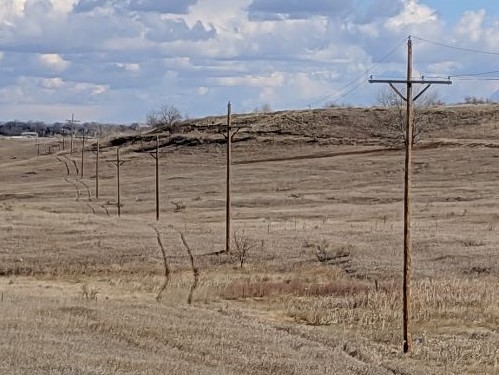 Easements or Rights-of-Way permission must be granted by City Council prior to any work on/access to the City's natural areas or conserved lands. This process is managed by the Natural Areas Department.
The general policy is to avoid, to the maximum extent feasible, granting easements or rights-of-way for activities that will adversely affect meeting the community's goals for natural area protection or community shaping.
Most of the natural areas and other conserved lands addressed by the Easement Policy were acquired by the City with dedicated funds from sales taxes that were approved by the voters of Fort Collins or Larimer County for the specific purpose of protecting natural areas and conserved lands. These lands are part of the fabric of the Fort Collins community, and are "community facility," intended to meet specific community goals.
Easement policies here apply to projects of the City of Fort Collins as well as those proposed by other entities, for example special Utility Districts, and private parties. The policy does not apply to trails, parking lots, interpretive features or other facilities that are proposed as part of the management of public natural areas. Please note that these policies may apply to projects on lands that are co-owned by the City of Fort Collins Natural Areas Department with other entities such as Larimer County Department of Natural Resources.
** Attention** Processing an easement or right-of-way can take four-six months from application submittal to approval, so please plan easement requests accordingly.
Easement Policy
and

Application Documents#
Contact#
For more information or to submit completed applications contact:
Alynn Karnes
akarnes@fcgov.com
Land Conservation Specialist
City of Fort Collins Natural Areas Department
PO Box 580
Ft. Collins CO 80522-0580
Phone: 970.416.2096