Trail Status
Open without issues.
Share Your Thoughts
Your feedback is needed on the draft Poudre Zone Update that outlines implementation priorities for how natural areas are managed. Highlights from the Zone Update's strategies and tactics include engaging diverse audiences to understand how to make natural areas more accessible, expanding ecological monitoring, and developing key partnerships to keep more water in the river and increase safety for visitors.
Read the draft here and comment here.
Daily Parking & Annual Parking Pass Fees#
Passes are required for vehicles, walk-ins, tubers, and boaters. Visitors are encouraged to park and then pay at the self-pay stations to ensure a parking spot, especially during the busy summer months. No cash, cards only.
Daily pass: $8 per passenger vehicle. Daily passes must be clearly displayed on the passenger's side of the dashboard. 
Annual Pass: $40 per passenger vehicle. Annual passes are valid through the end of the calendar year and will expire on December 31st. Annual passes must be permanently affixed to the inside passenger's side windshield and are non-transferable.
Annual Accessibility Pass: Please contact the Natural Areas office for information 970-416-2815
Visitors can also check out a free Gateway Natural Area annual pass for up to one week from the Poudre River Public Library District and Wellington Public Library. No holds are available.
Description#
Gateway Natural Area is the kind of place you will want to bring your family for a day in the mountains and definitely a place you will be proud to say is part of Fort Collins. Gateway Natural Area (formerly Gateway Mountain Park) is the site of the city's old water filtration plant, where the North Fork of the Poudre River joins the main Poudre River. Visitors enjoy it because its tucked away from the noise of Highway 14 and Gateway is only 15 miles from Fort Collins! You'll find hiking trails, a designated launch area for kayaks and canoes, fishing, picnic tables with grills, informational kiosks and a natural playground.
Note: Cell phone service at Gateway and in the Poudre Canyon is not reliable.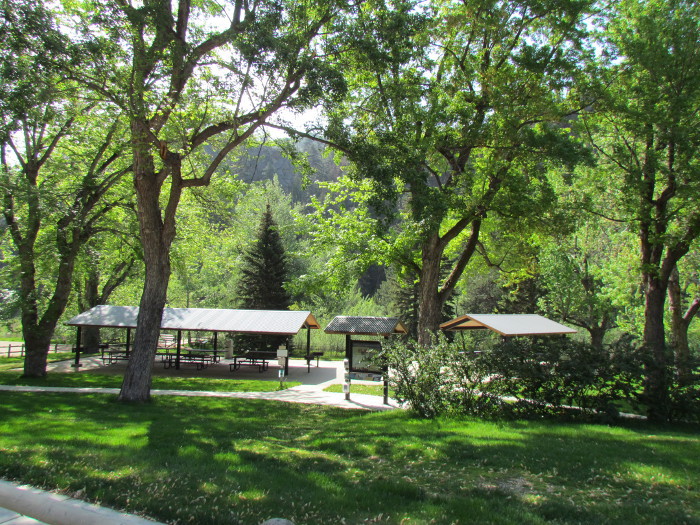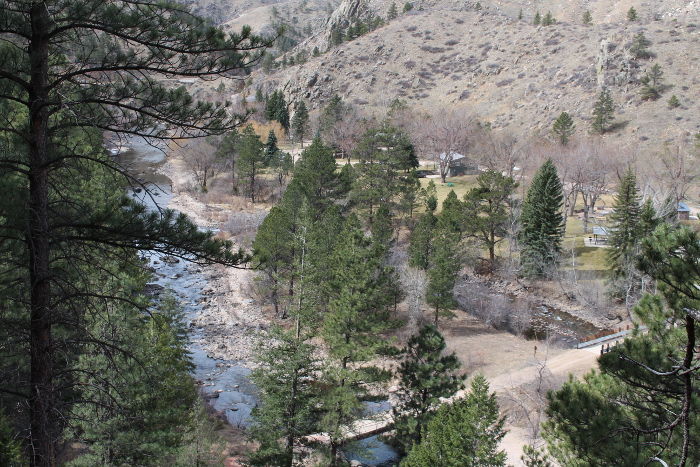 Gateway Natural Area is a wonderful getaway along the Cache la Poudre River.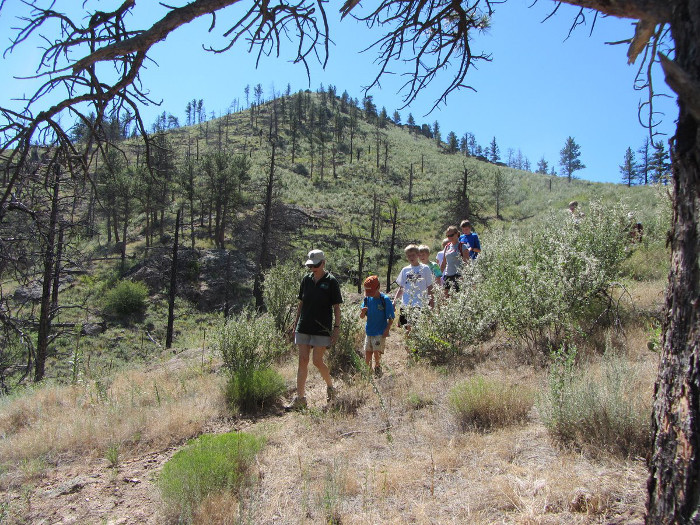 A group explores the Black Powder Trail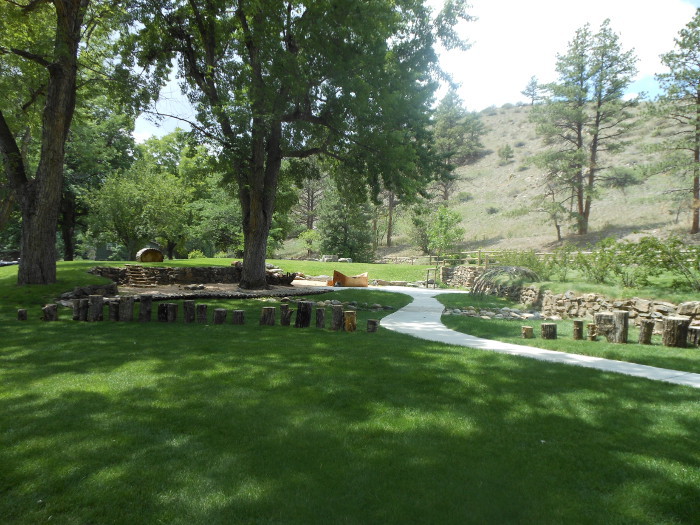 Gateway's Natural Playground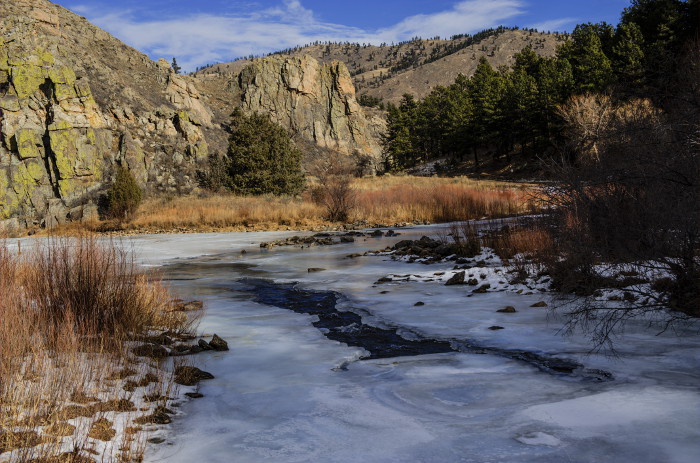 Gateway in winter by Ken Eis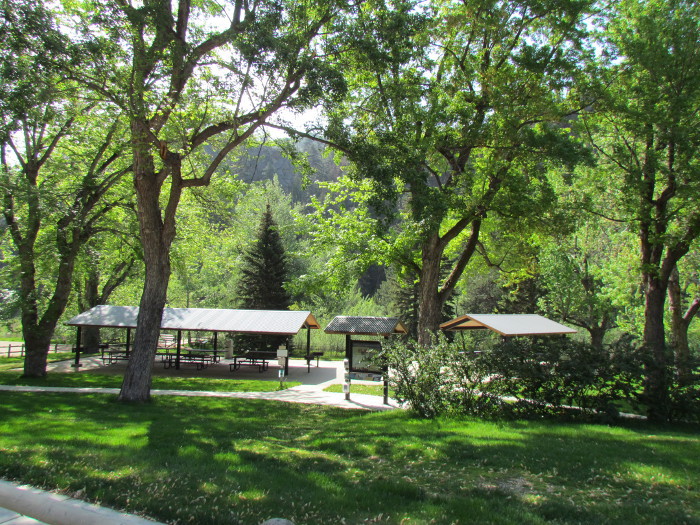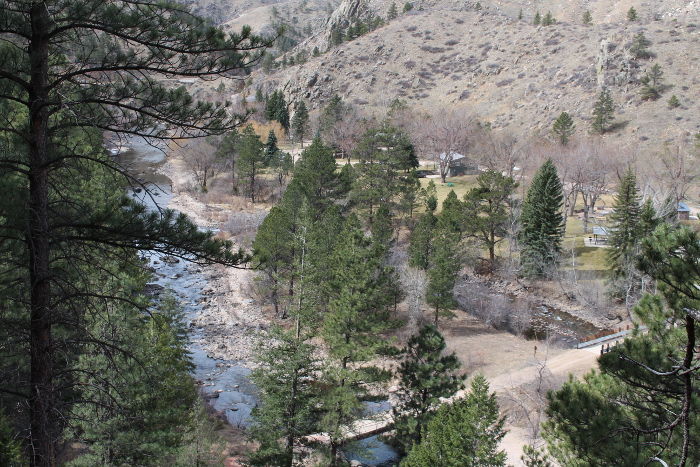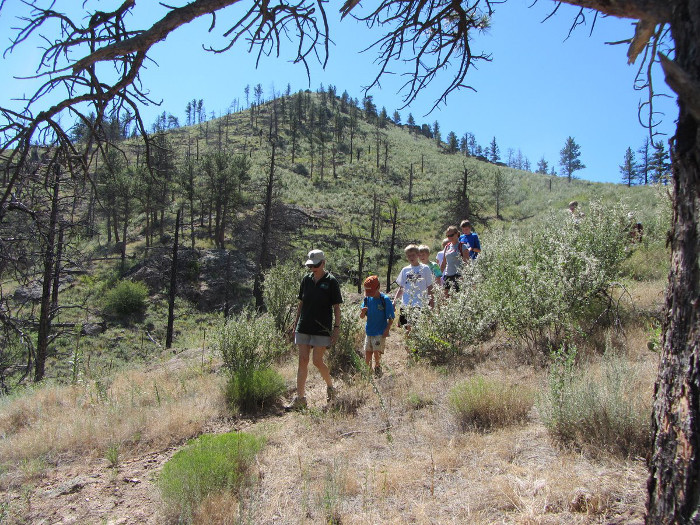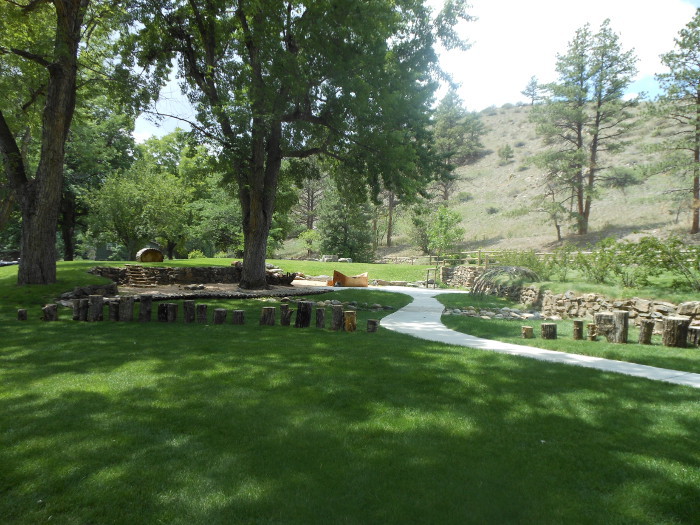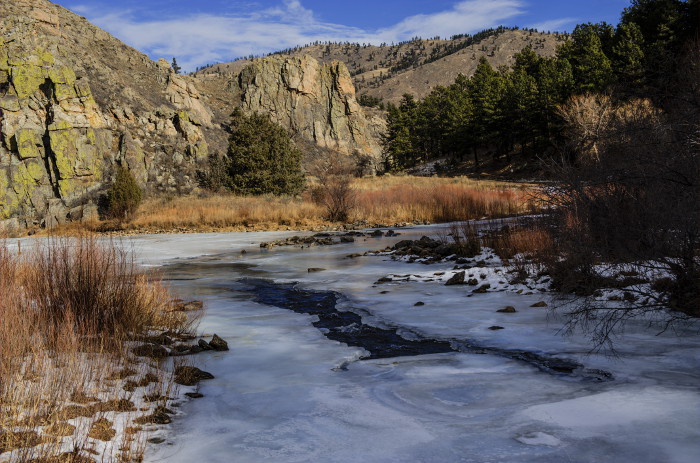 Trails#
Black Powder Trail: Very difficult, 0.8 miles, steeply climbs to an expansive view of the Poudre Canyon.
Overlook Trail: Very difficult, 0.3 miles, steeply climbs to a beautiful ridgetop.
Seaman Reservoir: Visitors can access City of Greeley's Seaman Reservoir through Gateway Natural Area. The reservoir is 1 mile from Gateway via a flat dirt road with a short climb at the end. Swimming and cliff jumping are not permitted at Seaman Reservoir.
E-bikes are not permitted on soft/natural surface trails. ADA mobility devices are allowed. Trail accessibility is found here.
Additional Features#
Picnic Tables and Shelters
Picnic tables and the two shelters at Gateway Natural Area are available on a first-come, first-served basis. Shelter reservations are no longer available.
Natural Playground
Most of the materials for the natural playground were reused/ recycled or were found on site. Elements include stepping stumps, a rock streambed, a wooden boardwalk, a sandy area, a carved boat, a rustic log ladder, rock walls and a willow tunnel.
Boat Ramp
Gateway Natural Area is a popular area for kayaking, rafting, and boating. If you choose to recreate on the water read this brochure and map-- it could save your life.
Hours#
Gateway Natural Area is open daily, dawn to dusk.
Due to safety concerns, walk-in access to Gateway Natural Area is not permitted along the paved entrance road.
Directions#
Gateway Natural Area is located at 5216 Poudre Canyon Highway (Hwy 14). Take Highway 287 to Highway 14 West, then travel 5.2 miles on Hwy 14 West. Gateway Natural Area is on the right side of the road.
Parking Lot Camera
Entrance Camera
Natural Areas is Listening
The draft Poudre River Zone Update will be available by May 1 for review and comment here.
Please share your input on how ten Urban Zone natural areas and local natural spaces are managed. Your feedback will inform the priorities and tactics that will appear in the draft Zone Update.