Conservation
and

Stewardship Planning#
Conservation and Stewardship Planning (CSP) is a planning method to facilitate well-managed natural areas that provide habitat, scenic value, and appropriate recreation opportunities for the community.
The CSP process is built on a foundation of the ballot language, the mission of the Natural Areas, Natural Areas Master Plan goals, and the objectives, strategies, and tactics which are outlined in zone updates.
CSP's adaptive management approach allows for adjustments to tactics between zone updates based on environmental conditions, public feedback, and natural area capacity.
Natural Areas is Listening
Community feedback comes in many forms, all of which are valued by the Natural Areas Department.
The elected Mayor and members of City Council set the City's priorities and strategic direction, and approve the Natural Areas Master Plan informed by public feedback. The Land Conservation and Stewardship Board gives input to City Council and to the Natural Areas Department with community participation available at each meeting.
Natural Areas Department-sponsored public engagement cycle activities gather specific information that will influence management via field trips, feedback forms, co-created activities with communities that have historically been underrepresented, and other methods.
Simultaneously, any natural areas management feedback can be provided anytime at fcgov.com/naturalareas/feedback. Management is also informed by community-wide surveys and visitor interviews, as well as natural areas-related input from other agency's engagement processes. Community input shared through phone calls, emails, Access Fort Collins inquiries, and social media is also considered.
Everyone is invited to share your thoughts in the ways that work for you!
Zone Updates#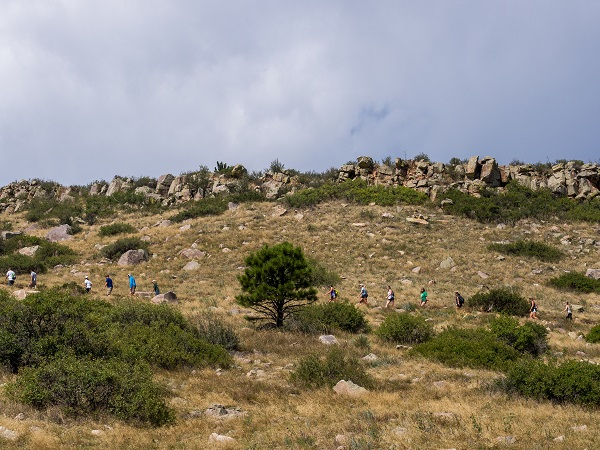 A Zone Update document describes how Fort Collins Natural Areas (FCNAD) will carry out the community's priorities, current ballot language, the FCNAD's mission, and existing approved plans. The Zone Update defines implementation priorities for the coming years. The goals, objectives, strategies, and tactics listed in the Zone Update ensure the natural areas in the zone remain resilient and accessible to the community.
Tactics for each zone are updated regularly through a review and revision process. New zone tactics may be drafted between updates in response to changes in condition and community priorities. Tactics are dynamic in nature but are always in alignment with the goals, objectives, and strategies.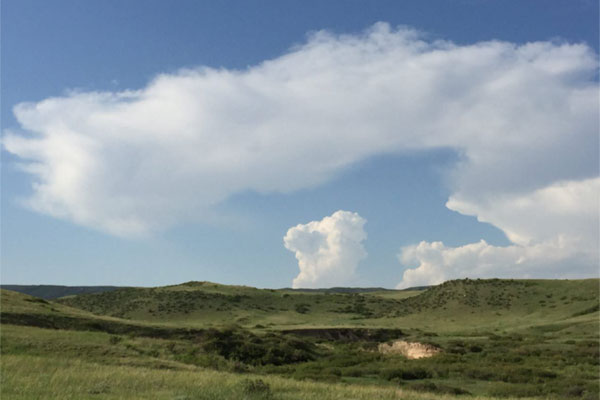 Mountains to Plains Zone
The Mountains to Plains Zone contains some of the last remaining intact, high-quality shortgrass prairie and foothills shrublands along the Front Range of Colorado.
Soapstone Prairie Natural Area is a part of the ancestral homelands of the Apache, Arapaho, Cheyenne, Comanche, Crow, Kiowa, Lakota, Pawnee, Shoshone, and Ute tribes.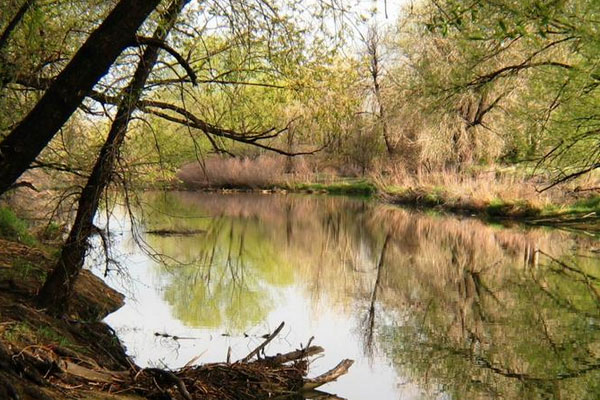 Poudre River Zone
The Poudre River Zone includes all the City of Fort Collins natural areas adjacent to the Poudre River from Gateway Natural Area, located seven miles up in the Poudre canyon, through Fort Collins to Arapaho Bend Natural Area where the river flows under Interstate 25.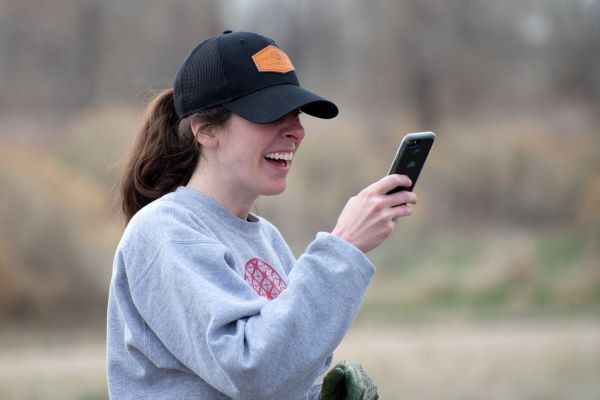 Share Your Feedback
You can share feedback about the management of natural areas anytime.
Access Fort Collins is an easy way to contact the City whenever it is most convenient for you.
You may also email naturalareas@fcgov.com, call 970-416-2815, or reach an on-duty ranger at 970-416-2147.
Geographic Zones#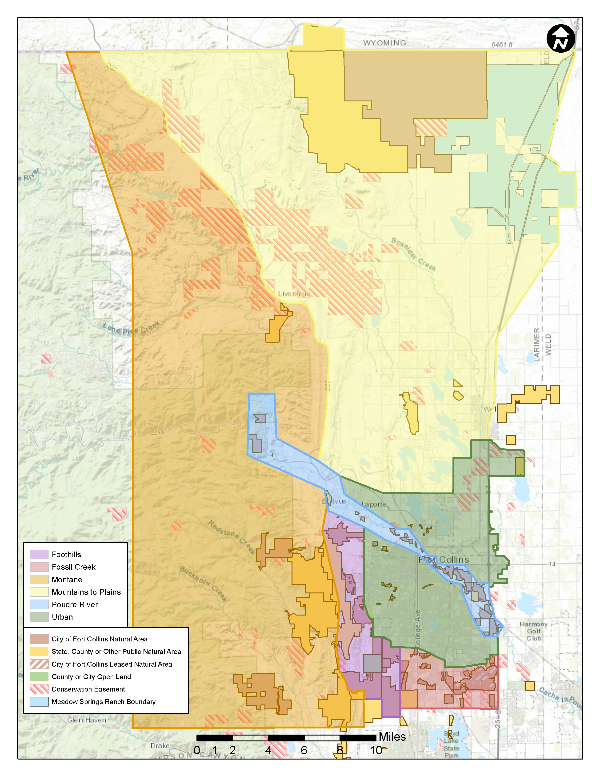 To manage City of Fort Collins Natural Areas, eastern Larimer County is divided up into six management zones based on geography:
Foothills Zone
Fossil Creek Zone
Montane Zone
View all Plans and Policies
View additional plans and policies for Natural Areas such as the master plan, zone management plans, policies, and research.