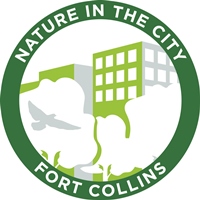 Nature in the City is the next evolution in conservation in Fort Collins. As Fort Collins grows in population, it is more important than ever to ensure nature remains a defining attribute of the city. Through innovative partnerships, policies, and projects, the Nature in the City programs strives to create and enhance additional natural spaces while providing residents easy access to nature.
Nature in the City is housed within the Natural Areas Department and is guided by it's Strategic Plan, adopted in 2015.
Get Involved
Vision and Goals
Nature in the City's vision is "a connected open space network accessible to the entire community that provides a variety of experiences and functional habitat for people, plants, and wildlife."

Goals:
Easy access to nature- Ensure every resident is within a ten minute walk to nature from their home or workplace.
High quality natural spaces- Conserve, create, and enhance natural spaces to provide diverse social and ecological opportunities.
Land stewardship- Shift landscape aesthetics to more diverse forms that support healthy environments for people and wildlife.
NIC Named a Top 25 Innovation in American Government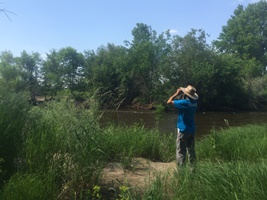 The Nature in the City program was recognized in May 2017 as one of the top 25 programs recognized by the Ash Center for Democratic Governance and Innovation at the John F. Kennedy School of Government, Harvard University. The Center sponsors the Innovations in American Government Awards competition. Nature in the City is representing the top 2% of all initial applications. Read the press release here.
Nature in the City is Recognized as a Success Story
Nature in the City was selected through an internationally competitive process to be featured as a Success Story on NatureForAll's website. The movement, #NatureForAll, is meant to inspire a love for nature. The website is sponsored by the International Union for the Conservation of Nature (IUCN) to inspire a new generation of thinkers and doers across all sectors of society to connect with nature and take action to support its conservation. Read the press release here.
Current Efforts
Regulation and Policy

Updating the City's Land Use and Building Codes to encourage new development to incorporate Nature in the City goals and concepts.
Participating in the City's Night Sky team
Integrate Nature in the City principles into efforts such as the Water Efficiency Plan, Climate Action Plan, and Larimer County's GOCO Inspire Grant planning process.

Educational Resources

Design Guidelines and other resources are being created to support homeowners, home owner associations, community groups and contractors implement Nature in the City on their properties.

Monitoring

Citizen Science volunteers are learning about urban wildlife and exploring Fort Collins' natural spaces as they conduct scientific surveys for birds and butterflies. Learn more >>>
Maps and connectivity analysis of a ten minute walk to nature have been completed.
Nature in the City Photos
wildlife38_chirpchick
wildlife26_chirpchick
wildlife22_CarolEvans
wildlife19_paul.avery.7543
wildlife15_freshairfortcollins
people7_cowboygirll
people10_JohnBartholow
people12_mofinchum
people3_molly_rosey
landscape44_cowboygirll
landscape60_JohnBartholow
landscape64_dustyharms
landscape35_freshairfortcollins
landscape23_molly_rosey
Submit YOUR Nature in the City photos by emailing Justin Scharton, anNjaGFydG9uQGZjZ292LmNvbQ==
Strategic Plan
Nature in the City Strategic Plan Executive Summary
Nature in the City Strategic Plan, with appendices
Nature in the City Strategic Plan, without appendices
Stay Up To Date
Sign up for Natural Areas Enews, a monthly electronic newsletter which includes Nature in the City updates.
Contact Us
Justin Scharton, Program Manager
Senior Environmental Planner
Natural Areas Department
970-221-6213
anNjaGFydG9uQGZjZ292LmNvbQ==
Rebecca Everette
Senior Environmental Planner
Community Development & Neighborhood Services
970-416-2625
cmV2ZXJldHRlQGZjZ292LmNvbQ==