Naturally Yours
Wildlife Captured on Camera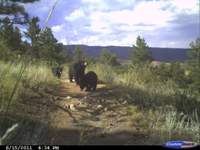 A bear and her two cubs, a deer fawn with spots, coyotes on the prowl, a mountain lion in mid-step- these are some of the images heat- and motion-triggered cameras at Bobcat Ridge Natural Area have captured. Thanks to volunteers who check the cameras and download the images, you can enjoy new photos each month at www.fcgov.com/naturalareas/wildlife-camera.php !
See the best wildlife camera photos from Bobcat Ridge Natural Area, Lory State Park, Horsetooth Mountain Open Space and Estes Park at Wild Shots, Saturday, September 17, 11 a.m to 4 p.m. at the Bellvue Bean coffee shop. You'll enjoy interactive wildlife activities and great food, plus you can meet the scientists who coordinate the project. We hope to see you there!

The Best Birding Fair Ever!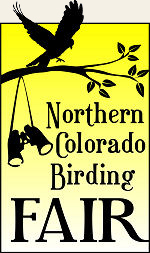 The Northern Colorado Birding Fair is a free day of fun and learning for the whole family at Fossil Creek Reservoir Regional Open Space! Celebrate the sights and sounds of wild birds by participating in hands-on birding activities, enjoying a guided bird walk, or building your birding skills at a presentation. The Birding Fair is presented by Poudre Pet and Feed Supply, OtterCares Foundation and KRFC 88.9 FM. This year's theme is "Birding in your Backyard" and everyone will love the theatrics of Professor Avian Guano, a.k.a. Denny Olson, a famous wacky naturalist making a special appearance at noon. New this year, are two pre-fair field trips and two service projects afterwards. See the full schedule here.

Grant for Bobcat Ridge

Historic Buildings

The City of Fort Collins Natural Areas Program was recently awarded $93,392 from the State Historical Fund (a program of
History Colorado
). The grant will fund work on the historic chicken house and barn at Bobcat Ridge Natural Area, both currently in poor condition. The focus will be on the foundations, structural supports, exterior walls, roof and interior finishes and doors. The majority of the grant's matching funds are provided by the Pulliam Charitable Trust with $7,000 from City's Natural Areas Program.
Fall is Outdoor Time for All Ages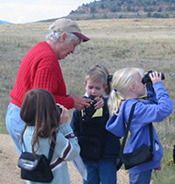 Back to school means field trips for students to natural areas! Be on the lookout for large groups of young people on the trail, especially at Pineridge Natural Area. Want to schedule a free field trip for a class you know? Contact Susan Schafer, sschafer@fcgov.com, 970-416-2480. Three weeks advance notice is required.
Fun and learning for everyone doesn't end with the summer - educational activities and events for the public continue through October. Upcoming events include:

Archaeology of Soapstone Prairie

, with Dr. Jason LaBelle, Wednesday, September 14, 7:30 p.m. at CSU Behavioral Sciences building, room 131.No registration required.


History in Stone: Geology

, Saturday, September 17, 9 a.m. at Bobcat Ridge Natural Area. No registration required.


Nature Nuggets: Fur and Feathers

, interactive fun for ages 3-7 and an accompanying adult, Wednesday, September 21, 10 a.m. at Fossil Creek Reservoir Regional Open Space. No registration required.

Groups are invited
to request a free educational program (designed just for you!), contact Deborah Price, dprice@fcgov.com or 970-217-3075.
Funds to Enhance Your Natural Site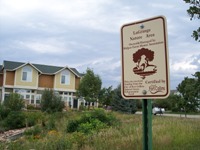 The City of Fort Collins Natural Areas Program invites members of the Fort Collins community to propose enhancement projects for funding through the
Natural Areas Enhancement Fund
.
Financial assistance is available for projects designed to enhance or restore private or public natural areas in Fort Collins. Examples of projects might include native tree and shrub plantings, removal of exotic pest trees, wetland restoration, or native grassland revegetation. Learn more >>>
Summary of Poudre River Natural Areas Plan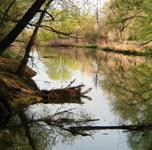 Don't have time to read all 200 pages? An Executive Summary of the Cache La Poudre River Natural Areas Management Plan Update shares the main ideas in the plan that applies to the 17 natural areas along the Poudre River corridor. The summary includes pictures, a map and charts. Read the
Executive Summary >>>


Thanks for reading!
Natural Areas News is published on the first Tuesday of the month with occasional mid-month updates. Newsletter comments are welcome. Please contact Zoe Whyman, Natural Areas Community Relations Manager, 970-221-6311 or zwhyman@fcgov.com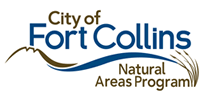 Back to Natural Areas News Archive »