Naturally Yours
The Best Birding Fair Ever!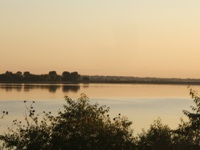 Join us for a free day of fun and learning at the 6th annual Northern Colorado Birding Fair, Saturday September 25, 7 a.m. to 3 p.m. at Fossil Creek Reservoir Regional Open Space. Events include guided bird walks at 7 a.m. and 7:15 a.m., hands-on activities and crafts from 8 a.m. to 3 p.m., presentations at 9 a.m., 11 a.m. and 1 p.m., field trips to Cottonwood Hollow Natural Area and River Bluffs Open Space (not yet open to the public), and interactive clinics with birding experts at 10 a.m., noon and 2 p.m. There is a silent auction, photo contest, bird call contest, two raptor releases and vendors selling birding products and food. It's a great way for everyone to enjoy the outdoors! More details here >>>
Fall is River Time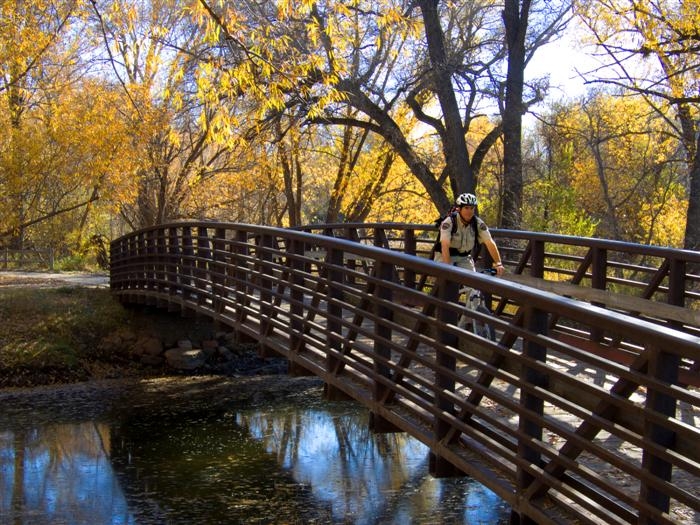 Fall is a beautiful time of year in Colorado! You might enjoy exploring the Cache La Poudre river corridor by foot, bike or horse. Try wandering off the paved Poudre River trail and exploring Salyer and McMurry natural areas. These two sites are adjacent to each other and just across the river from the paved Poudre River Trail between Shields Street and College Avenue. Parking is easiest by taking College Ave to Woodlawn Dr. (Legacy Park) or taking College Avenue to Hemlock St.(McMurry Natural Area). Flat, natural surface trails guide you around several ponds and through the lush forest along the river banks. The natural areas map is a handy navigation tool.
Funding to Enhance Your Natural Area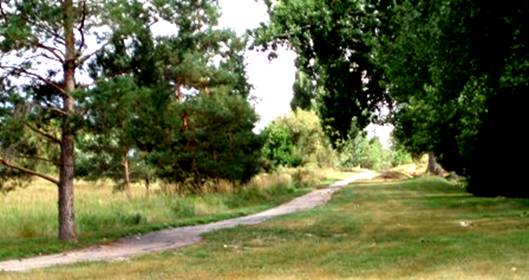 The City of Fort Collins Natural Areas Program encourages stewardship of all natural areas. Financial assistance is available for projects designed to enhance or restore private or public natural areas in Fort Collins. Examples of projects might include native tree and shrub plantings, removal of exotic pest trees, wetland restoration, or native grassland revegetation. Examples of eligible sites include privately-owned City-certified natural areas such as those managed by homeowners associations, as well as publicly-owned natural areas, wetlands, and some stormwater detention areas. School projects also may be eligible. Project proposals from private citizens, neighborhood groups, nonprofit organizations, school groups, and corporations are encouraged. The application deadline is November 5, 2010.
Share Your Thoughts on Natural Areas Along the River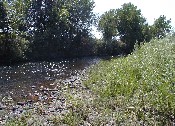 The Natural Areas Program is updating the management plan that applies to the 19 natural areas along the Cache La Poudre River (Butterfly Woods to Arapaho Bend). You are invited to share your thoughts on what you like and what could be improved at these sites through a
20-question online survey
. Later in the fall an open house will present proposed management actions for public comment. An invitation will be included in this newsletter.
Poop-De-Doo Event

He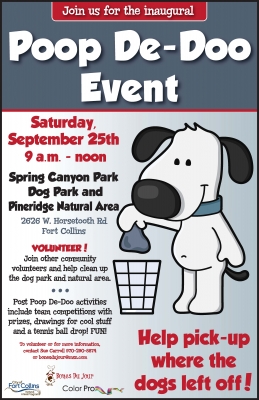 lp pick up where the dogs left off! You are invited to help clean up
Pineridge Natural Area
and the Spring Canyon Park Dog Park on Saturday, September 25, 9 a.m. to noon. Post pick-up activities include team competitions for prizes, drawings for cool stuff and a tennis ball drop. Join the fun! To volunteer or for more information, contact Sue Carroll (Volunteer Master Naturalist and Bones Du Jour owner/chef), 970-290-8874.
Get Outside! Free September Activities

For more information, call 970-416-2815 or email naturalareas@fcgov.com. Program cancellations or changes are posted at www.fcgov.com/naturalareas 24-hours in advance when possible.

Phantom of the Prairie

City of Fort Collins Office Building, 215 N. Mason, Community Room

Thursday, September 2, 7-9 p.m. Learn about the most endangered mammal in North America, the black-footed ferret. REGISTRATION REQUIRED. Call 970-416-2815 or email naturalareas@fcgov.com with your program choice and contact information.

Archaeology of Soapstone Prairie

Soapstone Prairie Natural Area

Saturday, September 4, 10-11 a.m. . Meet at the north parking lot. Discover the amazing story of the Lindenmeier Site National Historic Landmark and other wonders. 0.5 miles, easy on paved walkway. No registration required.

9 AM with a Naturalist: Wee Wildlife

Bobcat Ridge Natural Area

Saturday, September 4, 9-11 a.m. Meet at the picnic shelter. Explore the world of insects with insect enthusiast Dr. Dave and discover interesting facts about our six-legged friends. No registration required.

The Prairie: It's Not Just Grass!

Soapstone Prairie Natural Area

Sunday, September 5, 10 a.m. – Noon. Meet at the south parking lot. Join a Master Naturalist to explore the wonders of the prairie. 1.5 miles, easy. No registration required.

A Morning with Thoreau

Soapstone Prairie Natural Area

Monday, September 6, 10 a.m. –Noon. Meet at the north parking lot. See nature through the works of famous naturalist Henry David Thoreau. 2 miles, easy. No registration required.

Activities are offered all month! See the entire list of September offerings >>>



Thanks for reading!

Newsletter comments are welcome. Please contact Zoe Whyman, Natural Areas Community Relations Manager, 970-221-6311 or zwhyman@fcgov.com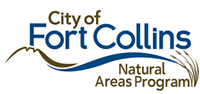 Back to Natural Areas News Archive »