Laporte Ave. - west
of

N. Howes St.

to

N. College Ave.#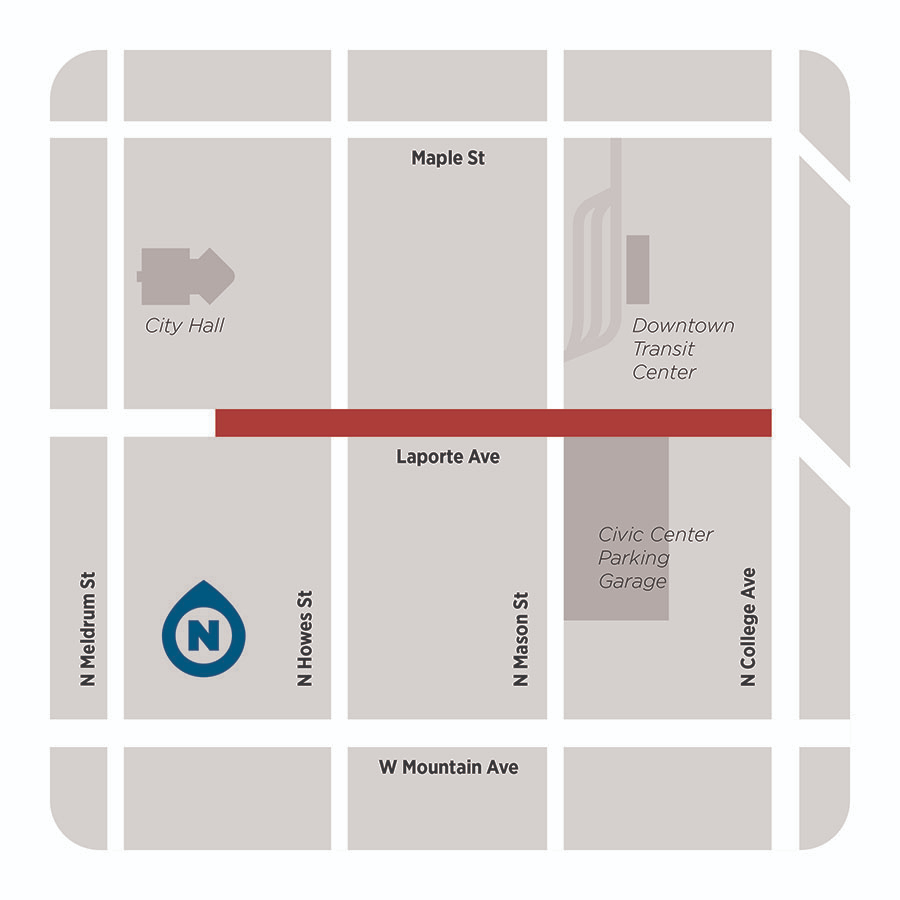 Project Overview#
The City of Fort Collins will be restriping Laporte Ave. from west of N. Howes St. to N. College Ave. in August 2021. A through travel lane will be removed to add buffered bike lanes and on-street parallel parking. The condition of pedestrian crosswalks will be evaluated and upgraded as needed.
The project builds upon other recent projects to improve multimodal transportation access along the corridor. Laporte Ave was previously converted from a four-lane road to a three-lane road with bike lanes from Wood St. to N. Howes St. A pedestrian and bicycle crossing improvement was installed at Laporte Ave. and N. Loomis Ave. in 2019. The Downtown Development Authority is currently renovating Tenney Court alley which connects Laporte Ave to N. Mason St along the south and east sides of the Civic Center parking structure.
The project will improve multimodal transportation access to City Hall, the Civic Center area, Downtown Transit Center, Saint Joseph Catholic School, and businesses along the corridor. The short-term on-street parking will facilitate pick-up, drop-off, and deliveries for nearby businesses. The project is expected to calm traffic and improve safety for all road users.
Project Schedule#
The restriping will occur in August 2021. Local access will be maintained at all times during construction.