East Pitkin Street – South College Avenue
to

Stover Street#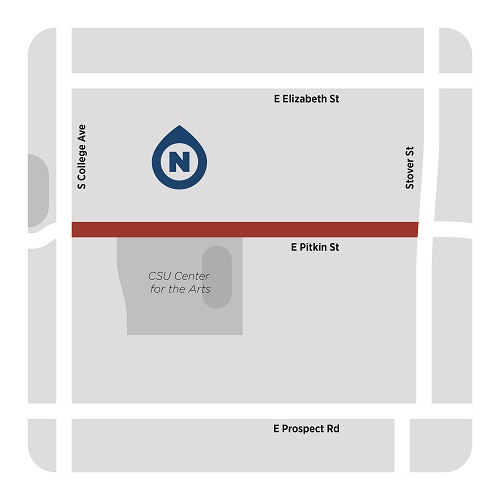 We want
to

hear

from

you!#

Do you travel on E. Pitkin St.? We want to hear about your experience! The City restriped E. Pitkin St. to add advisory bike lanes from Remington St. to Smith St. in Fall 2022. Getting your feedback will help us to evaluate the new roadway design.
Project Overview#
Fort Collins Utilities will replace stormwater and water distribution infrastructure in Pitkin Avenue from Stover Street to College Avenue. Following utility work, the City of Fort Collins will be repaving and restriping E. Pitkin St., from S. College Ave. to Stover St. in October 2022.
As part of the repaving, we will be restriping the street to add advisory bike lanes, since E. Pitkin St. is a critical multimodal corridor identified in the City's Bicycle Master Plan. The new striping plan is intended to improve safety for all users, including pedestrians, bicyclists, people using micromobility devices, and drivers. The City will be conducting additional outreach to educate the public on the proper use of advisory bike lanes.
What
is

an

Advisory Bike Lane?#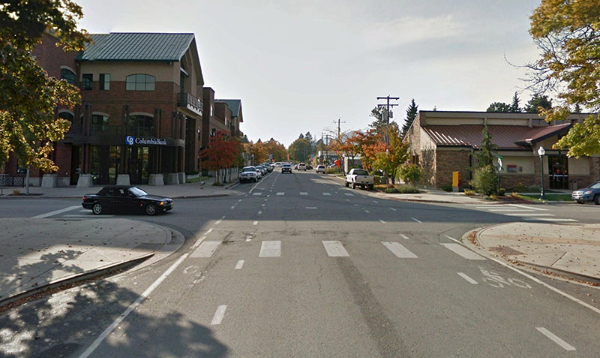 Advisory bike lanes are a new type of bike facility for Fort Collins that has been used in the US and around the world on narrow roads with low vehicular traffic that are preferred bike routes. Check out these resources to learn more about advisory bike lanes:
Advisory Bike Lane Evaluation#
Since advisory bike lanes are not included in the Manual for Uniform Traffic Control Devices, the City submitted a request to experiment with advisory bike lanes to the Federal Highway Administration. The request was approved in September 2021. The City will be evaluating user behavior on E. Pitkin St. throughout the experimentation period. Progress reports can be found here:
Contacts#
Cortney Geary | Active Modes Manager | 970-416-2471 | cgeary@fcgov.com
Bill Welborn | Streets Project Manager | 970-420-1793 | bwelborn@fcgov.com
Angel Anderson | Utilities Project Manager | 970-988-5638 | aanderson@fcgov.com