Bike Winter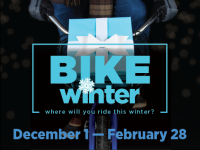 Check out our Bike Winter programming with special events and bicycling classes to help build your confidence and enjoy riding all year long!
Check out our Bike Winter website for up to date information on classes and events. Follow us on Facebook and Twitter, too!
Fort Collins was one of 10 cities in the nation selected to participate in PeopleForBikes' (PFB) Big Jump Project with the goal of getting more people on bikes. Through this three-year initiative, we will work with community organizations, leaders and residents to implement a comprehensive bicycle program in Northwest Fort Collins with the goal of creating a safe, connected, comfortable and vibrant environment for bicycling. Learn more about the project and how to get involved at fcgov.com/BigJump.
Ride Smart Drive Smart
Ride Smart Drive Smart is an education, enforcement and encouragement initiative developed by FC Bikes in partnership with Fort Collins Police Services. The initiative is designed to educate both cyclists and motorists how to safely and lawfully share the roadways, encourage smart riding and driving behavior and enforce laws for safety.
Look for the Ride Smart Drive Smart van around town where we will be doing field education and events. Learn how to Ride Smart and Drive Smart in our free classes offered year round.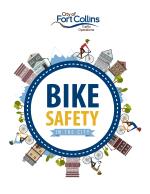 Did you know?
Overall bike crashes increased from 2015 to 2016. However, they are lower than the peak in 2012, and severe crashes have seen a general downward trend. Compared to 2012, overall crashes are down 11% andsevere crashes are down 32%.
The first step to make our roads safer is to understand how many and what types of crashes occur in Fort Collins. By carefully reviewing traffic data and crash reports, we are able to determine safety trends and identify priorities. Take a look to see how we are improving safety across Fort Collins and understand how these trends enable us to focus our safety and prevention efforts.
Have you had a chance to test out Fort Collins Bike Share? With more than 90 public bikes placed at 17 stations around town, bike share combines the flexibility and freedom of a bicycle with the accessibility of public transportation. In 2016, the Fort Collins Bike Share Program served more than 5,000 trips across 2,600 members. Stay tuned for more information on program expansions and sponsorship opportunities!
FREE Education Classes!
FC Bikes' Bicycle Ambassadors encourage people to ride their bikes safely and confidently. The program offers a variety of classes and encourages people to become ambassadors of safe cycling in Northern Colorado.
Smart Cycling (formerly Traffic Skills 101)
Learn to Ride for Adults
Bicycle Friendly Driver
Bicycle Traffic Citation Course
And many others, including seasonal classes and classes for women!
For more information on class offerings or to sign up, please visit the Classes and Events page on the Bicycle Ambassador Program website. For current seasonal classes, visit our Bike Winter page.
Like Us on Facebook and Follow Us on Twitter!
FC Bikes is jumping on the social media train and now has our own Facebook and Twitter page! Please like our page to stay up-to-date on projects, upcoming events, how to get involved in the local bicycle scene, and lastly, industry and partner news. You can find us at FC Bikes Facebook and FC Bikes Twitter.
Trail & Road Closures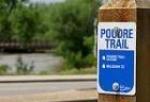 For the latest info, check out detours posted on the City's Trail System Status Page. Sign up to receive notifications regarding trails in your area. For on-street maintenance projects, check out the Street Maintenance Program's page. Cyclists should always adhere to construction closures and posted detours. These are put in place for your safety.
Videos