Winter Bike
to

Work (or Wherever) Day, Feb. 11#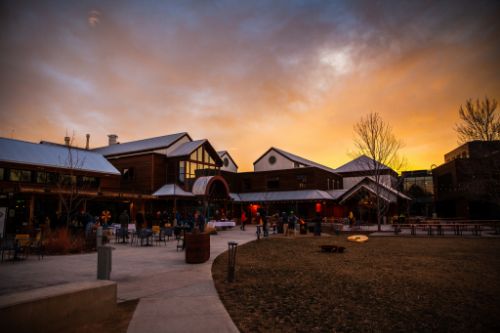 The 14th annual Winter Bike to Work Day will be held Friday, February 11, 2022 between 7:00 a.m. and 9:30 a.m.
In 2022, we expect to see more than 2,000 people hop on two wheels to ride to work, school, or anywhere! Cyclists can stop at free breakfast stations where your business or organization provides breakfast, camaraderie, fun, and more.
We're aligning our event to the International Winter Bike to Work Day event. Check the site often for updates. We'll ask Fort Collins participants to register or pledge to ride using the International site. Otherwise, the event will feel like it usually does: a fun morning with free breakfast, hot coffee, and bicyclists on every corner.
If your business or organization would like to host a free breakfast station, visit our Bike to Work Day page.
Tips
for

Icy Cycling#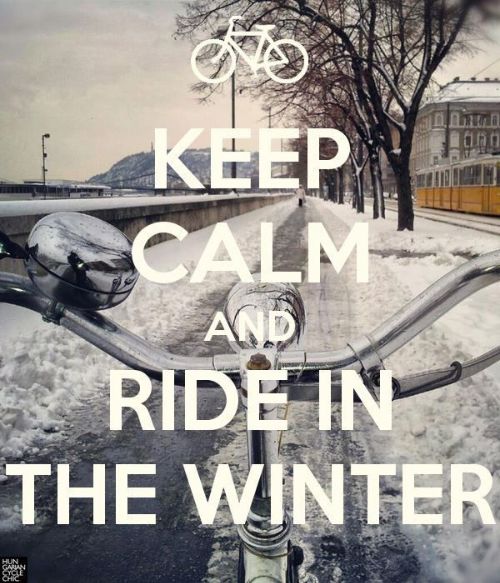 Winter Bike to Work Day is a great reason to ride a bike in colder weather. One of the main challenges of winter riding is icy conditions. Luckily in Fort Collins, ice and snow don't usually stick around for more than a few days. Still, ice can appear without warning, so here are a few tips to learn before you head out for all season cycling.
Pick your route carefully as some neighborhood streets are still impacted by the last storm. Consider a route the City's Streets Department prioritizes for snow removal. These streets will be the most snow free – find more information on how the City prioritizes snow removal and a map at https://www.fcgov.com/streets/snow-ice. Multi-use trails can be a great option, too! Trails are cleared by our Parks Department simultaneously while our Streets Department clears streets. That means trails can be a better option than streets, especially soon after a storm hits the area.
Go around icy patches if you have time and it's safe to do so. If you can't avoid the ice, don't make any sudden moves – downshift, go slowly, and ride it out in a straight line. If you are uncomfortable at any time, remember you can walk your bike on the sidewalk to get around difficult areas.
Wider tires are better – more surface area gives you better traction. You can do this by decreasing the pressure in your tires, but be sure to not let too much air out. Find the lowest pressure recommended by the manufacturer listed on the side of your tire.
Give yourself extra time so you aren't stressed and in a hurry when dealing with winter conditions.
Some bike facilities may be icy, so you can take the lane to avoid icy bike lanes, just like you would to avoid gravel or other hazards in the road.
Want to learn more? Sign-up for the City's Cycling in Winter Course.
Come across an area needing more attention? If you come across an area on the street or trails that needs extra attention after an initial clearing, you can report issues to Access Fort Collins.
Classes
---
January 20th, 2022 5:30pm at On-Line
During this online class we'll discuss traffic safety laws and responsibilities for both cyclists and motorists, shared responsibilities, and how to avoid crashes or conflicts. This class addresses: - Why sharing the road is the safest alternative for both motorists and bicyclists - What's legal and what's not legal, for both motorists and bicyclists - Common crashes and how to avoid them - Why bicyclists "take the lane" and what motorists should do in response - How to navigate bicycle related infrastructure such as: sharrows, bike boxes, and green lanes Earn a Bicycle Friendly Driver certification upon completion of the course. Zoom link will be sent to the email students use to sign up.
---
January 27th, 2022 5:30pm at On-Line
In this online intro to bicycle mechanics class we will focus on conceptual topics and maintenance that can easily be done at home to keep your bike happy. Students are encouraged to take this class again in the spring to get hands-on experience. We will cover the following topics as time allows: 1) Basic Bike Anatomy- review and learn all the basic parts of a bicycle. 2) Standard tools for at home repairs- we've come up with a top 10 list of tools used to work on your bike at home. 3) Fix a flat- this is the #1 at home repair. Learn how to fix a flat for your bike, either tubed or tubeless, or offer tips for your fellow students if you have a tried and true method. 4) Drivetrain maintenance - cleaning your bike, lubrication, chain wear. Students that complete the class will receive a free patch kit and tire levers! Zoom link will be emailed to the email students use to register.
---
---
Winter Cycling Resources#
Check out the resources below for more helpful tips and tricks to make your winter riding experience more comfortable and fun.
Can't squeeze an in-person class into your schedule? Check out our Winter Bicycling 101 video and en Español.
Prepare This Winter
For

Bike Spring#

Winter blues got you down? Visit Bike Spring for classes and events to help you welcome warmer weather. Brush up on your bicycling safety skills, find a class to get the whole family rolling into spring, and join us for special events all season long!
Contact Us#
For businesses interested in hosting a Bike to Work Day breakfast station in the future, please subscribe to our business email list (form at the top right of this page).
For more information on Winter Bike to Work Day, please contact Nick Heimann at nheimann@fcgov.com or at 970-416-2628.
For more information on bicycling class offerings, contact Lauren Nagle at lnagle@fcgov.com.